3 Stocks Last Year's Top Billionaire Hedge Fund Managers Are Buying Now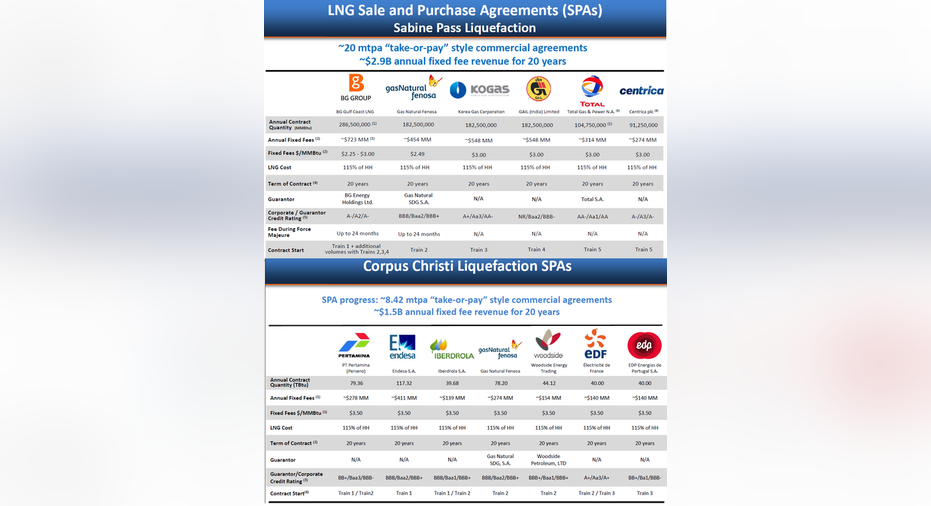 Image source: images money via Flickr.
By no means are hedge fund managers perfect at their jobs, but some are much better than others, and it's worth keeping track of the things they're buying as potential ideas for your own portfolio.
Over the past year, three companies that have caught the eye of hedge fund managers are chip maker NXP Semiconductor , retail giant Macy's , and natural gas export specialist Cheniere Energy . So, we asked three of our contributors to look into who's been buying these stocks and why they're interested; here's what they found.
Evan Niu, CFA: Ken Fisher and his Fisher Asset Management fund is already fairly heavy on tech, with that sector comprising nearly 18% of the portfolio at last count. But it seems Fisher doesn't think a little more will hurt.
Fisher has now established a modest starting position in NXP Semiconductor: roughly 568,000 shares as a new holding, purchased somewhere in the range of $64 to $84.44. This comes just a few months after NXP closed its blockbuster merger with Freescale Semiconductor. While NXP gets a lot of attention for its leading position in NFC chips, and mobile payments are now on the rise, the related "Secure Identification Solutions" segment is actually pretty small -- just 20% of revenue in the third quarter, prior to the Freescale deal closing.
Meanwhile, NXP is reportedly thinking about selling off its "Standard Products" business, which makes plenty of sense since it's only a modest chunk of total sales, and it's also less profitable than the company's "High Performance Mixed Signal" (HPMS) business. NXP could fetch as much as $2 billion by unloading the smaller operating segment. After factoring in the cost-saving synergies the deal should yield, profitability should have numerous tailwinds. It seems Fisher might agree.
Sean Williams: Last year was pretty terrible overall for the hedge fund industry, but Bridgewater's kingpin Ray Dalio, the man who's helped create $45 billion in value since inception, took the top honors among hedge funds with $3.3 billion in value created according to GuruFocus. But, it's what Dalio's been buying lately that may have investors more intrigued.
Dalio and his team increased their position in department store giant Macy'sby more than three-fold during the fourth quarter of 2015, which in hindsight, wasn't a bad move -- Macy's shares are up 17% year to date through this past Friday. David Einhorn's Greenlight Capital, which was among the worst performers last year, also initiated a position in Macy's toward the end of last year, gobbling up more than 6.7 million shares to become the company's largest single shareholder.
Why Macy's? Einhorn suspects Macy's could have "acquisition target" written all over it by a private-equity firm. However, there are more fundamental catalysts at hand that suggest a rebound is possible.
Macy's has been diligently working to refine its M.O.M. strategy, or My Macy's localization, Omnichannel integration, and Magic Selling customer engagement. The short gist of its M.O.M. strategy is to offer the consumer numerous ways to shop (online, smartphone, bricks-and-mortar) and individualize the purchasing process so the customer has a great experience. This has worked well for Macy's, and despite a tough 2015, where the weather played tricks on the company's inventory, 2016 should be set up for some easier same-store comparisons.
Macy's also operates in a perfect niche for the middle-class consumer. It offers name-brands that won't necessarily bankrupt the average American households' budget, but it offers the ability for consumers to get a taste of luxury. Upscale and cost-conscious all under one umbrella. Plus, Macy's focus on localization is allowing it to hit multiple generations within the household.
At only 10 times next year's EPS estimates (and facing some pretty "cake" year-over-year same-store sales comparisons), Macy's could very well be worth a look.
Tyler Crowe: Seth Klarman isn't one that buys very often, or does so flippantly. When he does, though, those positions tend to be large and scream value investment. One company that has quickly vaulted to the top of the Baupost Group's holdings is Cheniere Energy. For the past eight consecutive quarters, Baupost's position in Cheniere has grown to the point where he now owns 15.09% of all common shares outstanding.
An investment in Cheniere Energy is pretty much an outsized bet on America's booming natural gas production and our ability to export it for hefty profits. With the first operational LNG export terminal in the U.S., the company has already contracted a vast majority of its export capacity through 20-year take or pay contracts that will ensure a relatively steady stream of free cash flow once all of the company's facilities are up and running.
Image source: Cheniere Energy investor presentation.
One thing investors need to know is that if you plan on following Klarman's lead on this stock, just realize you could be waiting a long time before the payout. Cheniere Energy doesn't expect both the Sabine Pass and Corpus Christi LNG terminals to be 100% operational until 2021, and the company does have a pretty large debt load to pay off. Long term, Klarman sees a lot of value in the company's stock, and it may be worth taking a look at it yourself if he is willing to put that much of his fund into it.
The article 3 Stocks Last Year's Top Billionaire Hedge Fund Managers Are Buying Now originally appeared on Fool.com.
Evan Niu, CFA, has no position in any stocks mentioned. Sean Williams has no position in any stocks mentioned. Tyler Crowe owns shares of NXP Semiconductors. The Motley Fool owns shares of and recommends NXP Semiconductors. Try any of our Foolish newsletter services free for 30 days. We Fools may not all hold the same opinions, but we all believe that considering a diverse range of insights makes us better investors. The Motley Fool has a disclosure policy.
Copyright 1995 - 2016 The Motley Fool, LLC. All rights reserved. The Motley Fool has a disclosure policy.