3 Stocks for Beginning Investors to Buy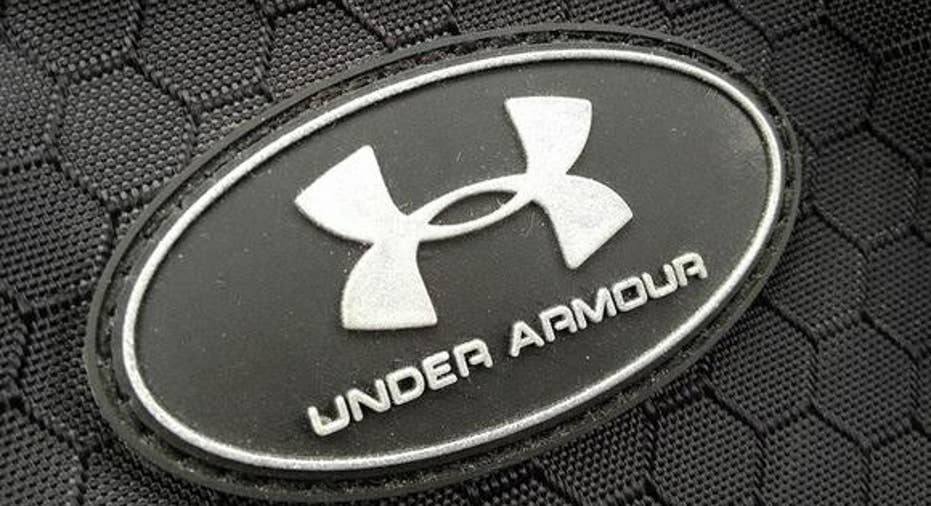 IMAGE SOURCE: THE WALT DISNEY COMPANY
Investing in the stock market might seem intimidating, but it doesn't have to be. There's no requirement that says you need to be a Wall Street pro to put your money to work in stocks. In fact, stocks are arguably the single best option foranyinvestor to predictably generate wealth over the long term.
But where should you start? We asked three Motley Fool contributors to pick a stock they believe beginning investors should buy. Read on to see which companies they chose and why.
Dan Caplinger: One of the most compelling stocks that even a novice investor can understand and relate to is Walt Disney . Since childhood, most of us have had a close connection to Disney, with its entertainment options spanning the entire universe of media distribution channels and its related businesses tapping into the demand that its content produces. Disney covers the small screen with its ABC and ESPN networks, and its film offerings have grown well beyond its namesake legacy production studio to add in the acquisitions of Pixar, Marvel, and most recently Lucasfilm to create an even more impressive dynasty. Add in the company's theme park properties scattered across the globe to provide live entertainment and its retail stores to take maximum advantage of cross-marketing opportunities, and it's hard to ignore how compelling Disney's business model is.
Owning Disney puts a new perspective on a beginning investor's view of the company. The success of hit franchises like Star Wars and Avengers suddenly has a direct impact on the direction of the stock, and that adds an element of reward to the entertainment that Disney offers. For those looking for an accessible yet lucrative investment opportunity, Disney is a good choice for beginning investors.
JasonHall:I'm going to offer up something a little different for a beginning investor and recommend a low-cost, broadly available ETF that tracks hundreds of stocks: theVanguard S&P 500 ETF. Why this particular investment for beginners? Three reasons.
It's a solid investment for any investor's portfolio, at any age, experience level, or risk profile.
Owning a wide segment of some of the biggest companies in the U.S. is a great way to start learning about stocks.
Owning an S&P 500 index fund should help you understand the value of long-term buying and holding.
In other words, beginning investors should be both growing their wealth and learning; the catch is, both take time. Considering that the S&P 500 index -- which is what you own a part of with this fund -- goes up about 10% on average every year, time is something you don't want to squander. So by investing in the Vanguard S&P 500 ETF as a beginning investor, you put your money to work immediately in a broad range of companies across many industries, while giving yourself time to research the individual companies you may choose to buy individual stocks in down the road.
Steve Symington:I think it's crucial that beginning investors be able to understand the businesses underlying the stocks they own. To that end, it helps to consider well-known companies with tangible products and a history of delivering on their promises. One company that I believe fits that bill -- and one I've held in my personal portfolio for just over six years now -- is athletic apparel and footwear specialistUnder Armour.
In fact, Under Armour just capped its 24th consecutive quarter -- that's six years -- of driving net revenue growth of at least 20%. Revenue last quarter grew 30% year over year, to $1.05 billion, and Under Armour's performance proved enough for the company toincrease its full-year guidancefor both revenue and operating income.
But arguably most exciting at this point are that Under Armour is still relatively small and remains in the early stages of capitalizing on multiple enormous growth catalysts. Despite enjoying broad growth across its portfolio of products, for example, footwear sales climbed more than 64% year over year last quarter and still only represented around 25% of total sales. Meanwhile, international revenue grew more than 55%, but still accounted for only about 14% of Under Armour's total. And that's not to mention Under Armour's enormous investments in the connected fitness space, early revenue contributions from which enabled the company last year toaccelerate its planto nearly double overall annual revenue to $7.5 billion by 2018.
That's not to say Under Armour stock looks cheap based on traditional metrics; shares currently trade around 56 times trailing-12-month earnings. But given that Under Armour is still plowing resources into sustaining its growth and taking market share from larger competitors, I think that's a fair premium to pay for this strong business.
The article 3 Stocks for Beginning Investors to Buy originally appeared on Fool.com.
Dan Caplinger owns shares of Walt Disney. Jason Hall owns shares of Under Armour (A Shares) and Under Armour (C Shares). Steve Symington owns shares of Under Armour (A Shares) and Under Armour (C Shares). The Motley Fool owns shares of and recommends Under Armour and Walt Disney. The Motley Fool owns shares of Under Armour, Inc.. Try any of our Foolish newsletter services free for 30 days. We Fools may not all hold the same opinions, but we all believe that considering a diverse range of insights makes us better investors. The Motley Fool has a disclosure policy.
Copyright 1995 - 2016 The Motley Fool, LLC. All rights reserved. The Motley Fool has a disclosure policy.