3 Standout Numbers From Pioneer Natural Resources 4Q Earnings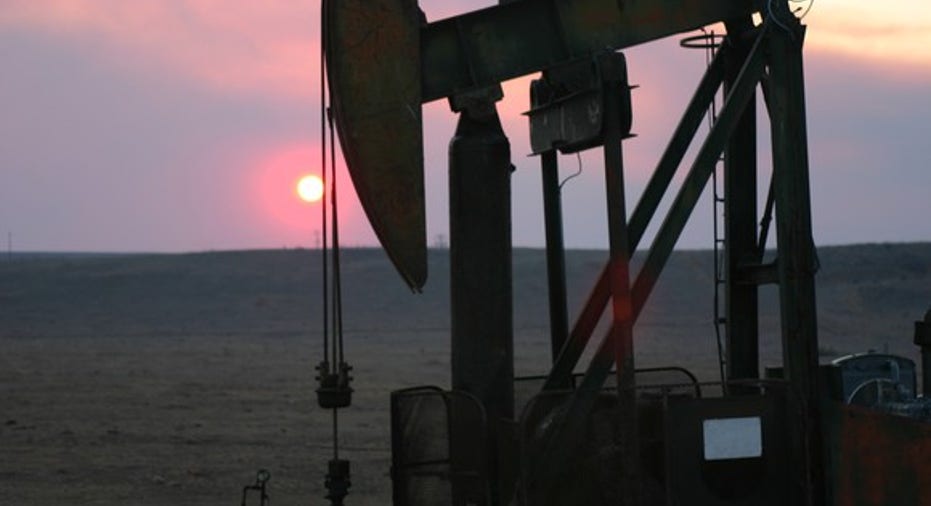 The market has barely reacted to Pioneer Natural Resources' (NYSE: PXD) fourth-quarter results, which is a surprise because they were nothing short of remarkable. The Permian Basin driller blew past analyst estimates, reporting adjusted income of $85 million, or $0.49 per share, which was $0.15 per share ahead of expectations. On top of that, the company's forecast for future growth continues to brighten after it unveiled an ambitious 10-year plan that will transform it into a top-tier U.S. oil producer, even if crude prices barely budge.
Production maintains its upward momentum
Pioneer Natural Resources produced an average of 242,000 barrels of oil equivalent per day (BOE/D) during the quarter. That was 3,000 BOE/D more than last quarter and at the top end of its guidance range. This quarter marked the seventh in a row that Pioneer increased its output since the oil-market downturn began in late 2014. Overall, the company's full-year production was up 15% versus 2015's average rate.
Image source: Getty Images.
Pioneer Natural Resources' ability to grow even as oil prices collapsed was a rare feat, as many top-tier shale producers couldn't keep up. In the third quarter of last year, for example, Devon Energy (NYSE: DVN) only delivered 550,000 BOE/D of production from its retained assets, down from 591,000 BOE/D in the same quarter of the prior year. Meanwhile, Devon Energy expected output from retained assets to slump to a range of 524,000 to 546,000 BOE/D during the fourth quarter.
Continental Resources (NYSE: CLR) also could not maintain its output last year. The company expects its full-year production to average between 215,000 to 220,000 BOE/D, which would be down from 221,700 BOE/D in 2015.
Costs continue to decline
One of the reasons why Pioneer Natural Resources has been able to grow while its rivals have not is due to its lower costs. Last year, the company pushed its production costs per barrel down 29% compared to 2015 due to a combination of cost-reduction initiatives and production growth from its low-cost Permian Basin assets. It's that strategic location along with the company's cash-rich balance sheet that has proven to be a critical competitive advantage during the downturn.
For example, through the first nine months of last year, Continental Resources paid $244.9 million of interest on its debt, which stood at $6.8 billion at the end of the third quarter. Contrast this with the similarly sized Pioneer, which only carried $2.7 billion of debt and had $2.5 billion of cash. As a result, it paid a net $175 million in interest last year.
That interest savings alone provided the company with more money to invest in additional wells. Add to that the fact that its Permian wells can deliver internal rates of return ranging from 50% to 100% at $55 oil compared to 40% returns for Continental's Bakken wells at that same oil price, and Pioneer can produce more than its rivals at current prices.
Image source: Pioneer Natural Resources, Sands Weems.
The forecast just keeps getting better
As a result of its lower costs and higher returns, Pioneer Natural Resources expects to grow its production by 15% to 18% this year. That blows Continental's growth out of the water because it's only planning to boost its full-year average daily production by 3.4% versus last year's average daily rate, though it does see its exit-to-exit rate rising a robust 19% to 24%. Meanwhile, Devon Energy only sees its companywide output increasing by a low- to mid-single-digit rate this year.
Pioneer's 2017 growth rate, however, isn't nearly as impressive as its new long-term forecast. The company had been on a trajectory to boost output by a 15% compound annual rate through 2020, while living within cash flow starting next year, at flat $55 oil. However, the company has extended that forecast out to 2026, which would push its production up to roughly 1 million BOE/D a decade from now.
No rival comes close to matching that forecast. Continental Resources, for example, believes it can support a 20% average annual production growth rate from 2018 to 2020, as long as crude is between $60 to $65 per barrel. Meanwhile, Devon Energy could grow its oil production by double digits next year as long as crude tops $60 per barrel.
Even shale leader EOG Resources (NYSE: EOG) isn't projecting growth out as far as Pioneer. Currently, EOG sees its output rising between 15% to 25% annually through 2020 as long as crude remains between $50 to $60 per barrel. Clearly, Pioneer Resources' long-term plan puts it in a class of its own.
Investor takeaway
Pioneer Natural Resources reported standout fourth-quarter results due to its efforts to push down costs, as well as its strategic location in the low-cost Permian Basin. That resource-rich position has the company dreaming big, as its current trajectory puts it on pace to become a million-barrel-a-day producer within a decade. That would push it up the leaderboard as one of the largest producers in the country.
10 stocks we like better than Pioneer Natural ResourcesWhen investing geniuses David and Tom Gardner have a stock tip, it can pay to listen. After all, the newsletter they have run for over a decade, Motley Fool Stock Advisor, has tripled the market.*
David and Tom just revealed what they believe are the 10 best stocks for investors to buy right now... and Pioneer Natural Resources wasn't one of them! That's right -- they think these 10 stocks are even better buys.
Click here to learn about these picks!
*Stock Advisor returns as of February 6, 2017
Matt DiLallo has no position in any stocks mentioned. The Motley Fool owns shares of Devon Energy and EOG Resources. The Motley Fool has a disclosure policy.