3 Small-Cap Stocks to Buy in September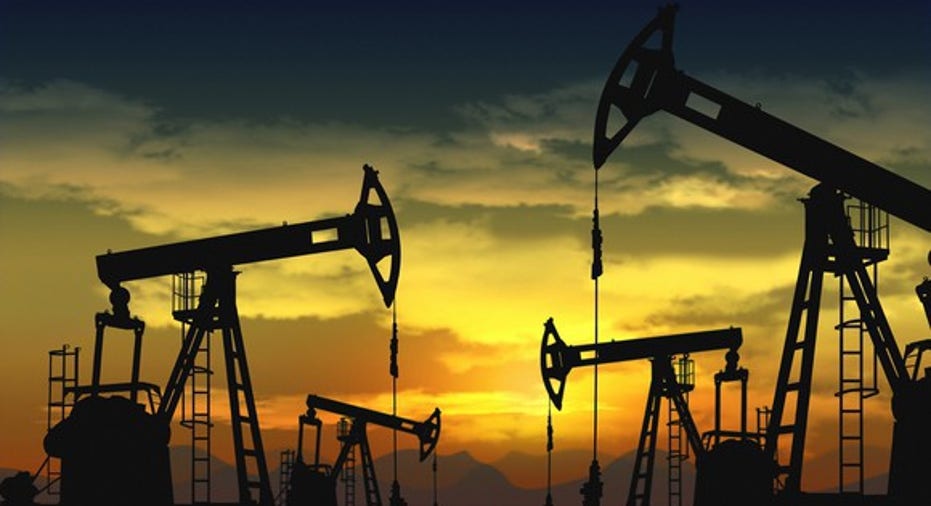 Image source: Getty Images.
As the old proverb says, "Good things come in small packages."
There's little denying that buying and holding tried-and-true blue-chip stocks, as well as large-cap companies with comparative advantages, over the long run is a successful investing strategy. But sometimes the best gems with the greatest growth and return potential can be found in the small-cap category. While the definition of "small-cap" is a bit arbitrary, for our sake we're talking about publicly traded companies with a $200 million to $2 billion market valuation.
Small-cap stocks are often equated with volatility and danger, but if you do some careful digging you can uncover companies with a better than average shot at success. With this in mind, we asked three of our Foolish contributors to offer up one small-cap stock they felt was an intriguing buy candidate for September. Here's what they had to say.
A low-cost leader to profit from a future oil recovery
Matt DiLallo: Bakken Shale-focused driller Oasis Petroleum (NYSE: OAS) is tiny compared with the oil behemoths that dominate the North Dakota shale play. However, what it lacks in size, it makes up for in economics, with the driller one of the few that is generating any free cash flow at the moment. Further, thanks to its ultra-low well costs, Oasis Petroleum has decades of drilling locations that are profitable as long as oil stays above $40 a barrel.
Image source: Getty Images.
Unlike most shale drillers, Oasis didn't load up on debt to drive growth during the boom. As a result, it has a relatively solid balance sheet compared with its peers, so it wasn't forced to spend the downturn frantically trying to fix its balance sheet. Instead, its focus has been to push costs down and improve efficiencyso that it can get more out of its limited cash flow. The results have been pretty remarkable, with the company driving its capex spending down 75% since 2014 while still managing to keep its production roughly flat and generate some excess cash flow.
That combination of a solid financial position and falling costs put Oasis in a prime position for a future oil price recovery. For example, while the company completed 53 wells this year to keep its production flat, it spent the money to drill but not complete another 83 wells so that it has an inventory of wells to complete once oil prices improve to provide it with an immediate boost. Further, while it has 1,300 future well locations that are profitable at a $40 oil price, it has more than 1,600 additional well locations that would be profitable once oil rebounds past $50 a barrel.
While no one is certain when oil prices will improve, there is a growing consensus that the worst is over. Fueling that view is the fact that oil demand continues to grow, while supplies are falling. In the U.S. alone, supplies are projected to decline by 940,000 barrels per day or a gaudy 10.1% year-over-year decline rate. That leads some in the industry to believe that a "V-shaped recovery" could happen as soon as the second half of this year. That timing makes September a great time to buy an oil company with upside like Oasis Petroleum.
A beaten-down biotech with lots of potential
Brian Feroldi: The S&P 500 may be in rally mode, but the biotech stocks have largely been left in the dust. That's affording investors who take the long view a chance to pick up companies that hold huge upside potential on the cheap, and one small-cap company that I like a lot from thesector isHalozyme Therapeutics (NASDAQ: HALO).
Halozyme's claim to fame is developing arecombinant human hyaluronidase enzyme that temporarily breaks thehyaluronanbarrier underneath the skin. In essence, this enzyme makes it much easier for other drugs to be absorbed in the body, thereby making them more effective.
Image source: Getty Images.
This technology hasn't gone unnoticed by the big boys in the space, as the company currently countsAbbVie,Johnson & Johnson, Pfizer, Balaxta, Roche, andEli Lillyas partners. Each of these companies has paid millions to get their hands on Halozyme's technology, and hundreds of millions more could be coming if the door if their combined drug candidates find their way to market.
We've already seen a handful of combination drug make it through the regulatory pathway, which should give investors confidence that the company knows what its doing. Roche partnered with Halozyme a few years back to create Herception-SC and MabThera-SC, which have each greatly grown in popularity since launching. That fact allows Halozyme to book millions in royalty revenue each quarter, which helps to offset its huge spending on R&D.
The biggest knock against Halozyme right now is that the company still isn't profitable, but since revenue is heading in the right direction and there are plenty of irons on the fire, I think the company stands a good chance of earning net income in a few years time. In the meantime, it should be able to pull in a series of milestone payments as its products advance, which helps to slow the company's need for additional capital.
In all, Halozyme offers big upside if everything goes according to plan, and its growing revenue and various partnerships with Big Pharma set it apart from other money losing biotechs. With shares down huge since the start of the year, I think this is a great speculative company to consider nibbling on today.
Let this small cap shine in your portfolio
Sean Williams: Attention risk-averse investors, turn away now! Small-cap investing doesn't necessarily equate to more risk-taking, but the company I'd suggest small-cap investors consider digging into in September certainly fits the bill of risky: Great Panther Silver (NYSEMKT: GPL).
Two recent events have Great Panther, a Canadian-based miner of silver and gold, down nearly 40% from its 52-week high set about four months ago. First, the company announced a bought financing deal in July that raised cash but set shareholders up for dilution. Each of the 16.25 million shares initially offered came with a one-half common share purchase warrant that was executable at $2.25 per share for a period of 18 months following the offering. The move was made to bolster Great Panther Silver's cash position. It currently has no debt.
The other, more recent, issue was the company's second-quarter earnings report that led to an adjusted loss of $0.01 per share, which missed Wall Street's expectations. With silver and gold prices soaring, investors were clearly underwhelmed by Great Panther's quarterly loss and sold off the stock.
Image source: Getty Images.
Ye, I believe there's a long-term story developing here that's quite exciting.
Great Panther, in an effort to lower its cash costs and all-in sustaining costs (AISC), pushed its cash costs and AISC down 74% and 43%, respectively, in Q2 2016 from the prior year. It actually wound up generating a $13.2 million profit before non-cash items and $9.9 million in Q2 operation cash flows, which are 96% and 176% respective increases from Q2 2015. Keeping this short and sweet, Great Panther benefited from higher metal prices, reduced expenditures, favorable currency translation, and improved gold recovery and production.
What was really at fault in Q2? The company reported a $6.4 million in unrealized foreign exchange losses on inter-company loans and advances to its Mexican subsidiaries. While unfortunate, it's hardly damaging to what Great Panther is doing at its Guanajuato Mine Complex and Topia Mine in Mexico. The foundation of Great Panther's business (i.e., mining) is as healthy as it's been in a long time. In fact, the company is planning to boost exploration expenditures substantially in the second-half of the year now that metal prices have rebounded. And, with no debt, Great Panther Silver is in a great position to do so. The company's full-year AISC forecast would still have a midpoint that's more than $5 per share below where spot silver is currently trading.
Keeping things realistic, I foresee a company capable of generating between $0.20 and $0.30 per share in operating cash flow before non-cash expenses in 2017. With Great Panther Silver valued at only $1.33 per share, and most of its peers valued at around 10 times operating cash flow, I'd call this small-cap silver miner quite the bargain.
A secret billion-dollar stock opportunity The world's biggest tech company forgot to show you something, but a few Wall Street analysts and the Fool didn't miss a beat: There's a small company that's powering their brand-new gadgets and the coming revolution in technology. And we think its stock price has nearly unlimited room to run for early-in-the-know investors! To be one of them, just click here.
Brian Feroldi,Matt DiLallo,andSean Williams have no position in any stocks mentioned.
The Motley Fool owns shares of and recommends Johnson and Johnson. Try any of our Foolish newsletter services free for 30 days. We Fools may not all hold the same opinions, but we all believe that considering a diverse range of insights makes us better investors. The Motley Fool has a disclosure policy.