3 Simple Reasons Walt Disney Co. Shouldn't Buy Netflix Inc.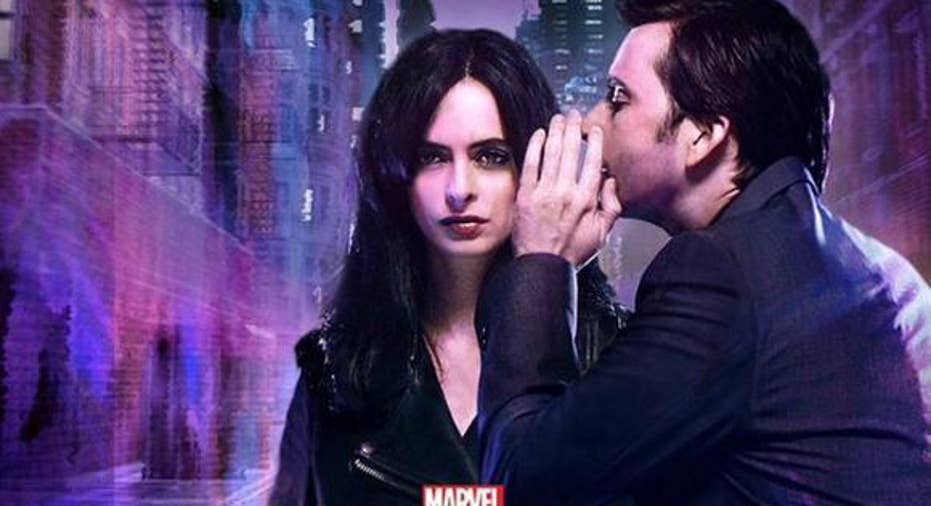 BTIG Research analyst Rich Greenfield recently declared in a blog postthat Disney could solve two big problems by acquiring streaming leader Netflix .
Greenfield claims that doing so could address Disney's loss of cable viewers to on-demand streaming services by integrating its networks directly into Netflix. It would also make Netflix more profitable, since content acquisition costs are the company's biggest expense. Netflix could also bundle its own programs with live sports programming from Disney's ESPN, which would patch up its biggest weakness against traditional TV players. It might even solve Disney's CEO succession crisis by putting Netflix CEO Reed Hastings in the running.
Image source: Pixabay.
Disney buying Netflix isn't a new idea, and it superficially makes some sense. However, the deal will likely never happen for three simple reasons.
1. Disney can't afford itNetflix currently has an enterprise value of $46 billion, but Greenfield suggests that Netflix probably won't be willing to sell for "less than $100 billion." That whopping amount dwarfs the $7.4 billion Disneypaid for Pixar, the $4 billion it paidfor Marvel, and the $4 billion it spent on Lucasfilm. Disney finished last quarter with$4.3 billion in cash and equivalents and $18.9 billion in long-term debt.
Even if Disney spends all that cash and doubles its debt load, it wouldn't be even a fourth of the way to $100 billion. Funding the rest in stock is an option, but Disney's market cap of $159 billion and its institutional and mutual fund ownership of 63% suggests that there aren't enough outstanding shares to finance such a deal.
Therefore, Disney would need to issue billions of dollars worth of new stock to buy Netflix, which would cause its earnings multiples to surge. Disney's free cash flow would also plummet, crippling its ability to expand its business, buy back stock, or raise dividends. A "friendly" merger would be a cheaper option, but it's very unlikely that Reed Hastings will exchange control of the company he co-founded for cost synergies with the House of Mouse.
2. Netflix's own valuations are too highNetflix generated $6.1 billion in revenue in 2015, but that trickled down to just $122 million in net income. As of this writing, the stock trades at a whopping 382 times trailing earnings and 98 times forward earnings. Assuming that Greenfield is right about Netflix not willing to sell for less $100 billion, those multiples would need to be doubled.
Paying $50 billion to $100 billion for a company which generates $122 million in annual profits (1.5% of Disney's 2015 net income) would be reckless. That's why no serious suitors for Netflix have ever emerged, despite constant speculation that Apple or Amazon could make an offer. Even if joining Disney substantially reduces Netflix's content acquisition costs and expands its distribution capabilities, it's unlikely that those benefits will justify such a lofty price tag.
3. Netflix already pays DisneyGreenfield notes that "Netflix is already a great friend to Disney," and that Iger "has repeatedly acknowledged that they are in part responsible for Netflix's success." He also notes that Disney "continues to sell more and more content to Netflix."
Marvel and Netflix's Jessica Jones. Image source: Netflix.
When Disney granted Netflix the streaming rights to some of its shows and films in 2012, Wedbush Securities analyst Michael Pachter estimated that the dealwould cost Netflix $300 million per year. Starting this year, Netflix gains the right to broadcast Disney's new Marvel, Pixar, Lucasfilm, and other films before any of its competitors. Since that deal remains active, it would be silly for Disney to abruptly try to buy or merge with Netflix and forsake hundreds of millions of dollars in annual revenue.
Netflix won't be acquired anytime soonGreenfield's argument that Disney could buy Netflix is easily countered with simple math and logic. There's no reason that Disney, or any other major company for that matter, should pay up to $100 billion for a company which generated just $122 million in net income last year. The move would cause Disney's debt levels to surge, its cash flow to dry up, and cause its multiples to spike -- turning the House of Mouse from a solid all-around investment into a dangerously speculative one.
The article 3 Simple Reasons Walt Disney Co. Shouldn't Buy Netflix Inc. originally appeared on Fool.com.
Leo Sun owns shares of Amazon.com and Walt Disney. The Motley Fool owns shares of and recommends Amazon.com, Apple, Netflix, and Walt Disney. Try any of our Foolish newsletter services free for 30 days. We Fools may not all hold the same opinions, but we all believe that considering a diverse range of insights makes us better investors. The Motley Fool has a disclosure policy.
Copyright 1995 - 2016 The Motley Fool, LLC. All rights reserved. The Motley Fool has a disclosure policy.