3 Risky Biotechs With FDA Decisions On Deck -- Are They Buys?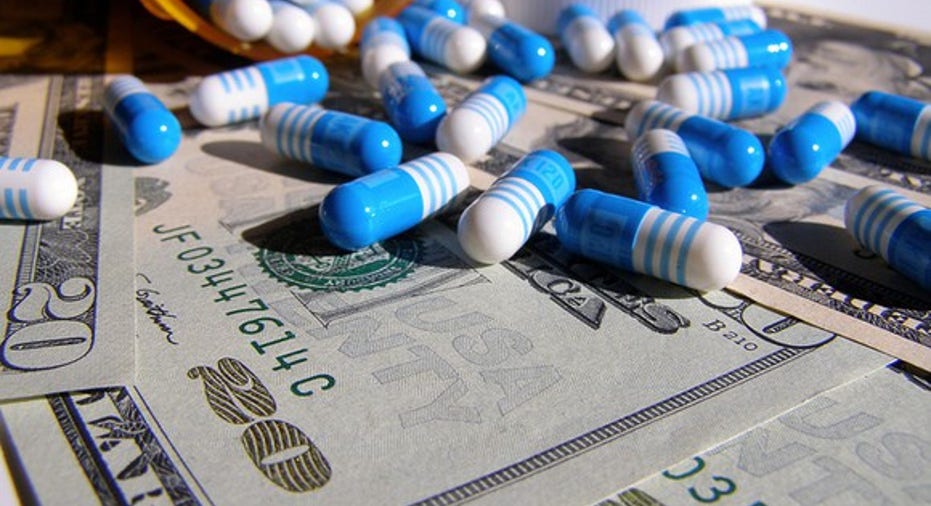 Image source: Flickr user Stockmonkeys.com
Biotech is perhaps the riskiest industry for investors to tackle because biotech stocks can trade wildly on trial news and FDA approvals and rejections. These three companies all have late stage drugs that the FDA is either currently evaluating, or that the regulator could evaluate soon. Given clinical stage companies like these could expose investors to more than a fair share of volatility, let's take a closer look.
No. 1: Sarepta Therapeutics
Drugmakers have poured big money into developing drugs to treat Duchenne muscular dystrophy, or DMD, a muscle-wasting disease caused by a lack of dystrophin production.
However, research has taken a series of body blows over the past year as drugs under consideration by the FDA have fallen short. In January, the FDA rejected BioMarin's exon-51 skipping drug drisapersen, and in February, the agency said PTC Therapeutics' application for its DMD drug wasn't worthy of a review.
Those disappointments have left doctors, patients, and investors watching Sarepta Therapeutics closely. Sarepta Therapeutics eteplirsen is an exon-51 drug like BioMarin's and unfortunately, a key FDA advisory committee voted last month against the drug's early approval.
However, the FDA doesn't have to follow the committee's advice and that means that there's still a chance that the FDA gives eteplirsen an OK when it issues its official decision on May 26.
Although there's a significant unmet need for new DMD therapies, the risk of a no-go from the FDA is too high for me to recommend investing in Sarepta Therapeutics. Yes, an approval could be needle moving. But a rejection could lead to years of cash burn related to developing another drug or compiling additional trial data for eteplirsen. Given the binary nature and uncertainty associated with this decision, other investing opportunities might be a better bet for most investors.
Image source: Synergy Pharmaceuticals
No. 2: Synergy Pharmaceuticals
Synergy Pharmaceuticals plecanatide is under FDA review as a treatment for chronic idiopathic constipation (CIC) and if the FDA approves it, it will compete in a market worth hundreds of millions of dollars annually in sales.
Currently, CIC is treated by Ironwood and Allergan's Linzess, a drug that won FDA approval in 2012. Last year, Linzess sales jumped 53% to $454 million, leading Ironwood to project potential sales of $1 billion for this drug by 2020.
If plecanatide gets a green light from regulators, it could give Linzess a run for its money. In clinical trials, the rate of severe diarrhea was lower in plecanatide trials than it was during Linzess' trials.
However, Synergy Pharmaceuticals has a couple operational hiccups that give me pause. First, the company reduced its $151 million in debt by half earlier this quarter, but it still owes nearly $80 million at a hefty 7.5% annual interest rate. Secondly, the company's spending is increasing ahead of plecanatide's potential approval, and that makes me wonder how long its cash cushion will last. The company exited Q1 with $84 million in cash and it raised an additional $90 million via a stock offering in early May. But its operating expenses are eclipsing $27 million per quarter. If plecanatide hits the ground running, investors may avoid the risk of more dilution, but if it doesn't, then another offering might be necessary. Finally, Ironwood and Allergan are investigating other doses of Linzess that may reduce the risk of severe diarrhea and potentially eliminate some of plecanatide's advantage.
Overall, Synergy Pharmaceuticals opportunity is intriguing, but question marks have me looking at other investment ideas.
No. 3: Celator Pharmaceuticals
In March, Celator Pharmaceuticals' shares sky-rocketed after management released phase 3 data showing that its reformulation of a commonly used leukemia therapy works better.
Specifically, the overall survival of acute myeloid leukemia (AML) patients treated with Celator Pharmaceuticals' Vyxeos was 9.56 months, and that was 3.6 months better than overall survival for standard of care. Vyxeos safety was similar to the control arm, so there's little reason to doubt that doctors would embrace Vyxeo, if it gets approved.
In April, Celator Pharmaceuticals offered up additional data suggesting that Vyxeos may be particularly useful in treating patients whose AML cells harbor a hard to treat mutation. According to the company, AML cells exhibiting a FLT3-ITD mutation were roughly five times more sensitive to Vyxeos than were cells with normal FLT3 mutation. Roughly 24% of AML patients have the FLT3 mutation, and up to a third of them have the FLT3-ITD variant.
Overall, standard of care for AML patients hasn't changed significantly in decades and thus, Vyxeos represents the first meaningful improvement in years. Assuming Celator Pharmaceuticals sticks to its timeline and files for approval with the FDA by the end of the third quarter, the FDA could offer up a go-no-go decision within the next 12 months.
If the FDA does approve Vyxeos, I believe it will quickly displace standard of care in AML allowing Celator Pharmaceuticals to capture a big chunk of a market that could be worth $900 million annually. Given Celator Pharmaceuticals' market cap is only $615 million, this stock is my favorite of the three to buy.
The article 3 Risky Biotechs With FDA Decisions On Deck -- Are They Buys? originally appeared on Fool.com.
Todd Campbellhas no position in any stocks mentioned.Todd owns E.B. Capital Markets, LLC. E.B. Capital's clients may have positions in the companies mentioned.Like this article? Follow him onTwitter where he goes by the handle@ebcapitalto see more articles like thisThe Motley Fool owns shares of and recommends BioMarin Pharmaceutical. Try any of our Foolish newsletter services free for 30 days. We Fools may not all hold the same opinions, but we all believe that considering a diverse range of insights makes us better investors. The Motley Fool has a disclosure policy.
Copyright 1995 - 2016 The Motley Fool, LLC. All rights reserved. The Motley Fool has a disclosure policy.