3 Risks Threatening American Water Works' Success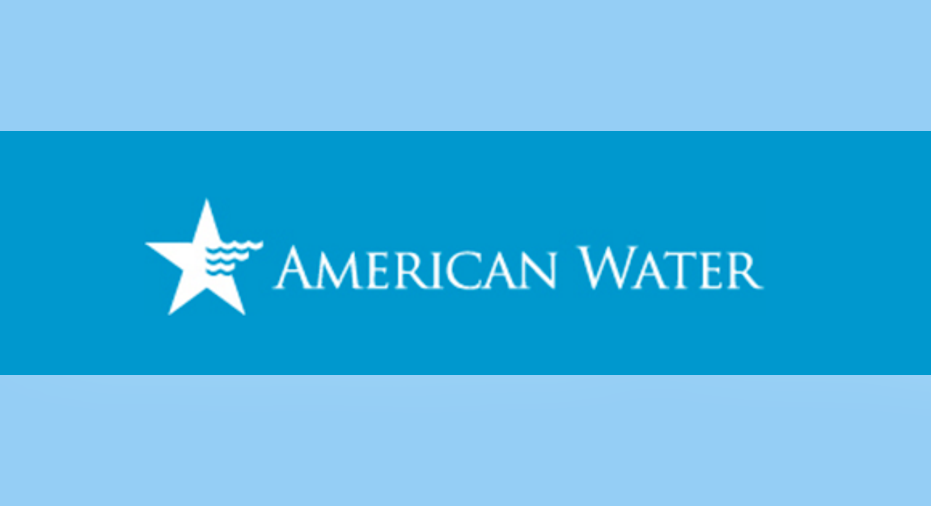 Image source: Pixabay.
With over 130 years of experience, America Water Works(NYSE: AWK), founded in 1886, is an industry leader among water utilities, and it recently earned distinction as the only water utility in the S&P 500 when it was added to the index in early March. No company is without risk, though. Let's comb through the company's recent 10-K to examine some of the challenges management recognizes as threats to the company's success.A nice (and new) set of pipesFrom the 10-K: "Our Regulated Businesses require significant capital expenditures and may suffer if we fail to secure appropriate funding to make investments, or if we experience delays in completing major capital expenditure projects."Maintaining a transmission and distribution network of 49,000 miles worth of pipe -- enough to circle the earth twice -- is no easy feat, but the viability of American Water Works' business depends on it. According to management, the company replaces about 350 miles of pipe each year. This, in part, contributed to capex spending of $1.16 billion -- 36.7% of the company's operating revenue -- for FY 2015. Looking ahead, management estimates that capex spending will amount to $6.4 billion from 2016 to 2020.Should the company's ability to complete major capex projects be compromised, it could endanger future earnings growth, since improving operational efficiency is a fundamental way in which the company achieves growth. The company evaluates its efficiency with the metric, O&M (operations and maintenance) efficiency ratio -- think of it as a modified operating margin. The company has steadily improved from 44.2% in 2010 to 35.9% (the lower the better) in 2015. Management estimates that it can drop this to 34% by 2020, but that figure relies on the successful execution of capex projects.
No master of its fateAgain from the 10-K: "Our utility operations are subject to extensive economic regulation by state PUCs and other regulatory agencies, which significantly affects our business, financial condition, results of operations and cash flows."Although American Water Works has two operating segments, it's the regulated business segment, consisting of 18 subsidiaries operating in 16 states, that conducts the lion's share of the business -- 87% of operating revenue in 2015.
Providing water and wastewater services to residential, commercial, and industrial customers, these subsidiaries are subject to economic regulation from various state commissions such as Public Utility Commissions (PUCs). In these markets, American Water Works is unable to capriciously raise rates as it desires. Rather, it must submit requests to the PUCs who then approves a rate increase if it affords the company the opportunity to: one, recover its operating expenses; and two, "earn an appropriate rate of return on invested capital."With this substantial amount of oversight, the company is at the mercy of its regulators. According to the company, filing for a rate increase is a costly process that's far from a guarantee. And even if it is approved, it may not be done in a timely manner, thereby compromising the company's ability to cut costs. Recognized as "regulatory lag," this delay between when the operating expenses are incurred and when the rate adjustments are realized could be substantial and prove to adversely affect the company's cash flow and liquidity.
Acquisition difficultyAnd once more from the 10-K: "Any further acquisitions we undertake may involve risks. Further, competition for acquisition opportunities from other regulated utilities, governmental entities, and strategic and financial buyers may hinder our ability to grow our business."American Water Works primarily grows through acquisitions. In 2015, the company shelled out $64 million for 14 acquisitions in the regulated business segment -- an increase of about 24,000 water and wastewater customers.
Image source: Keystone Clearwater Solutions.
In the market-based businesses segment, the company spent $133 million on the acquisition of Keystone -- a water management solution company providing service to natural gas exploration and production companies in the Appalachian Basin. The company recognized an immediate benefit from the transaction, which yielded $26 million in operating revenue for the year.The current year may dwarf the acquisition spending for 2015 though; in its 10-K, management forecasts spending $600 million to grow its regulated business segment.
Since the ability to grow revenue by raising rates is not guaranteed -- dependent upon approval from PUCs, and it's not a lever the company could continuously pull -- the same PUCs won't grant many rate increases in a short amount of time, growth through acquisition is crucial to the company's growth. Should the ability to complete future acquisitions be compromised, the effects would be severe, impacting revenue and earnings growth. It would also raise doubt as to whether the company could sustain and grow its dividend -- a serious impediment to the company's investment thesis as most investors seek investment in utilities namely for the steady dividend.
The takeawayAs the largest publicly traded water utility, there's a lot to like about American Water Works. However, no investment is risk-free. In the future, investors can watch for acquisition announcements as a green flag as well as regulatory approvals of rate increases. Digging even further, investors can keep an eye on the company's O&M efficiency ratio to gauge if the company is putting its capex dollars to good use.
The article 3 Risks Threatening American Water Works' Success originally appeared on Fool.com.
Scott Levine has no position in any stocks mentioned. The Motley Fool has no position in any of the stocks mentioned. Try any of our Foolish newsletter services free for 30 days. We Fools may not all hold the same opinions, but we all believe that considering a diverse range of insights makes us better investors. The Motley Fool has a disclosure policy.
Copyright 1995 - 2016 The Motley Fool, LLC. All rights reserved. The Motley Fool has a disclosure policy.