3 Reasons Why Stern Staying on Sirius XM Is a Game Changer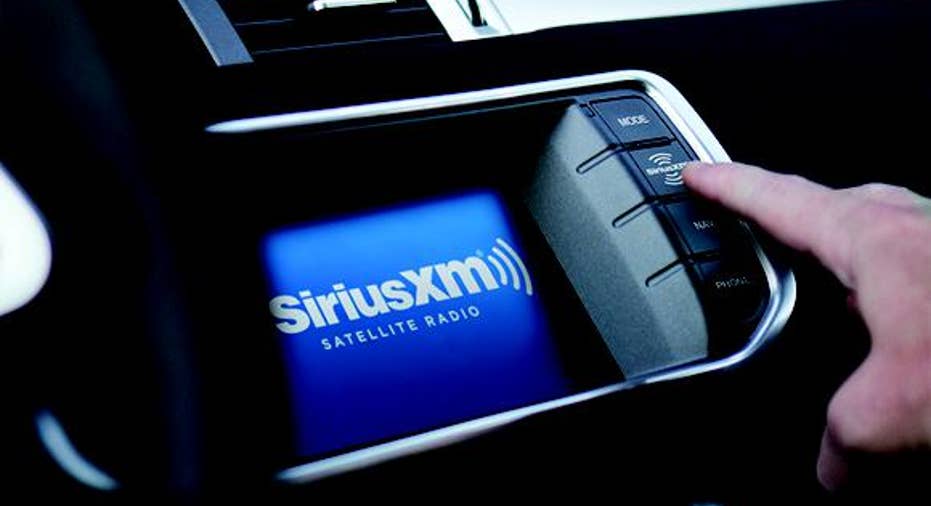 Source: SiriusXM.
Howard Stern isn't going anywhere. The polarizing but brilliant morning show host renewed and expanded his deal with Sirius XM Radio this morning, giving the lone satellite radio provider exclusivity for the next five to 12 years.
Once again, Stern cut it close. Tomorrow morning would have been his last live show on Sirius XM under his second five-year deal, and all along Sirius XM has been saying to tune into Stern's show for updates on his whereabout for 2016 and beyond.
In short, we knew we'd be getting news this week, but the actual deal exceeds expectations. Let's go over a few reasons why Stern's new deal with Sirius XM is a pretty big deal.
1. Five years is a long timeStern made the leap to satellite radio a decade ago, escaping the suffocating restrictions of terrestrial radio. When he renewed his original deal five years ago it wasn't a surprise. There was no way he was going back to traditional radio, and the popularity of streaming apps and direct digital delivery was still in its infancy. However, Stern definitely had more choices this time around.
He is also in his 60s now. He often complains about how he would want to spend more time to enjoy the wealth he has amassed. I can't be the only one that thought that he would opt for a short two- or three-year deal this time around.
2. A dozen years is even longerA big part of this deal is that it's also a 12-year deal for the use of Stern's audio and video library. We're talking about 30 years of content, and even a lot of the old classics aren't as dated as you might think.
More importantly, we're talking about a dozen years. Even if Stern decides to hang it up at the end of 2020, Sirius XM has his archived content available to market for another seven years. It may never be as appealing as fresh Stern programming, but it's certainly a compelling reason for fans to stick around after he moves on in five years (if he does, in fact, retire from live radio).
3. Video is a big dealA juicy component to the reworked deal is video. An app will eventually roll out and it will include access to video archives as well as special programming. There was always the fear that he would take this route on his own, but now Sirius XM has him locked up.
This is also naturally a new revenue stream for Sirius XM if it markets the video app as a premium offering to subscribers, opening the door for milking more of its programming this way. It's a big win for Sirius XM. It keeps Stern. It expands the breadth of Stern distribution. It's a good day.
The article 3 Reasons Why Stern Staying on Sirius XM Is a Game Changer originally appeared on Fool.com.
Rick Munarriz has no position in any stocks mentioned. The Motley Fool has no position in any of the stocks mentioned. Try any of our Foolish newsletter services free for 30 days. We Fools may not all hold the same opinions, but we all believe that considering a diverse range of insights makes us better investors. The Motley Fool has a disclosure policy.
Copyright 1995 - 2015 The Motley Fool, LLC. All rights reserved. The Motley Fool has a disclosure policy.