3 Reasons Why Sirius XM Buying Pandora May Not Happen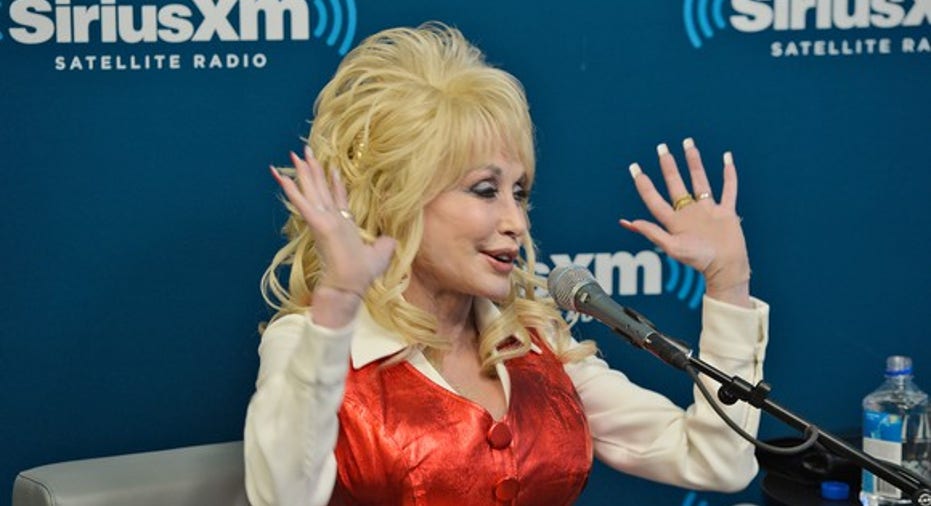 Sirius XM Radio(NASDAQ: SIRI)has been openly pining forPandora (NYSE: P)-- mostly through the mouthpiece ofLiberty Media (NASDAQ: LSXMA) CEO Greg Maffei -- since last summer. Maffei doesn't have a problem making big bets in entertainment, and the pairing of Sirius XM with the streaming pioneer makes sense.
However, shares of Pandora slipped 2% Monday after Maffei voiced his doubts of a deal ever materializing. Let's go over a few of the reasons why an obvious couple in audio entertainment may never get together.
Image source: Sirius XM.
1. Waiting for the right price often never happens
Maffei was presenting at the Deutsche Bank Media, Internet & Telecom Conference Monday, and once again he had another opportunity to negotiate the potential purchase of Pandora in public.
"We like the asset, just not at this price," he said, as reported in The Hollywood Reporter. "I don't think we'll end up buying it."
There have been a few times in recent months that Maffei has talked up the merits of Pandora while trying to talk down the price.Liberty Media reportedly made an offer to acquire Pandora last summer at $15 a share. Reports would later indicate that Pandora was holding out for something between $18 and $20.
However, as Pandora's fundamentals have hit a few speed bumps -- usage growth has stalled -- we're seeing Liberty Media telegraph that it's hoping to pay less. Pandora's stock closed at $12.75 heading into this week when Maffei made his remarks about not liking the company at this price.
It's a vicious cycle. Bad news out of Pandora drops the stock lower, but then Maffei wants to pay less. Pandora holds out for more, until the next round of uninspiring metrics.
2. Liberty Media and Sirius XM shareholders may not want a deal
A good thing about Liberty Media owning a controlling stake in Sirius XM is that it calls the shots. If Liberty Media can come to terms with Pandora it just needs to pair it up with Sirius XM.
Mr. Market may have a different opinion. There won't be anything getting in the way of the the satellite radio provider joining forces with the music discovery leader -- antitrust regulators notwithstanding -- but shareholders may sell off Sirius XM stock.
Sirius XM has emerged as a steadily growing and consistently profitable media giant. Even Warren Buffett is now a shareholder. Buying into the financially challenged Pandora may send Sirius XM stock lower, and possibly by even more than Pandora's market cap. The market may not appreciate the long-term vision that Maffei -- head of Liberty Media but also Sirius XM's chairman -- sees, and that can make a potential deal fall apart.
3. Let's not gloss over regulatory approval
It took Sirius XM a year-and-a-half to piece Sirius and XM together. Will regulators let what is essentially a satellite radio monopoly add the music streaming platform with the largest number of active users to its arsenal?
It will probably be easier for Sirius XM to join forces with Pandora than it was for Sirius and XM to hook up. There are plenty of alternatives to Pandora, and it's a laggard to Spotify when it comes to premium subscriptions. Why isn't Maffei gunning for Spotify?
Back to the point, the fear of a drawn-out process to gain antitrust clearance could result in Pandora commanding a richer premium. And we know how Maffei feels about paying up for Pandora.
10 stocks we like better than Sirius XM RadioWhen investing geniuses David and Tom Gardner have a stock tip, it can pay to listen. After all, the newsletter they have run for over a decade, Motley Fool Stock Advisor, has tripled the market.*
David and Tom just revealed what they believe are the 10 best stocks for investors to buy right now... and Sirius XM Radio wasn't one of them! That's right -- they think these 10 stocks are even better buys.
Click here to learn about these picks!
*Stock Advisor returns as of February 6, 2017
Rick Munarriz has no position in any stocks mentioned. The Motley Fool owns shares of and recommends Pandora Media. The Motley Fool has a disclosure policy.