3 Reasons Why LifeLock Is Eating Its Own Cooking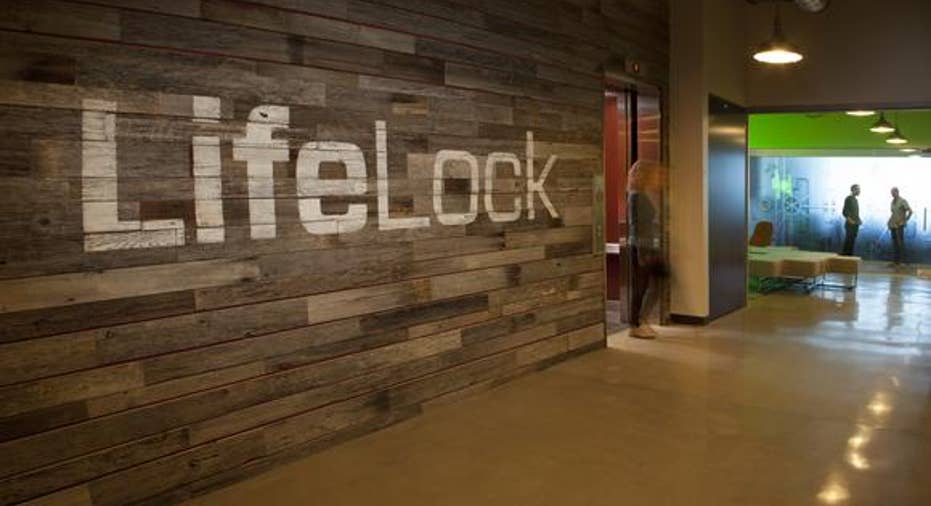 Image source: LifeLock.
Some companies are getting into the holiday spirit by going shopping. LifeLock is doing exactly that, announcing yesterday after the market close that it will be spending $100 million to repurchase its own stock. The board's authorization doesn't have a timeline attached to it, but LifeLock expects to have the buyback complete within a year.
It's a pretty big move for a company of LifeLock's size. If completed near today's pricing, it will reduce the outstanding shares count by 7%. Let's go over some of the reasons why the leading provider ofproactive identity theft protection servicesis betting on itself.
1. LifeLock's stock is out of favorShares of LifeLock have been on fire in recent months. The stock has more than doubled since bottoming out at $7.18 in August. This may seem like an odd time to be buying back its stock, but LifeLock stock is still down 22% so far in 2015.
The shares were rocked this summer after the Federal Trade Commission accused LifeLock of violating a 2010 order pertaining to deceptive marketing claims. The FTC also claimed that the company wasn't doing a good job of protecting sensitive subscriber data, something that obviously doesn't look good for a company that's supposed to prevent identity theft.
LifeLock has managed to rise above the muck. It reached a settlement with the FTC, and it managed to post another quarter of sequential growth in terms of revenue and subscriber count. This keeps an impressive streak of what is now 42 quarters alive. LifeLock has overcome the development that rocked the stock this summer, but the stock is still trading well below where it was earlier this year. The stock may have doubled, but it's still a compelling time for LifeLock to invest in itself.
2. LifeLock's good for the moneyLifeLock has a strong balance sheet. It has $332.2 million of cash and short-term investments on its books, and it's not carrying any long-term debt. It's a balance sheet that shaves its nearly $1.4 billion in market cap down to less than $1.1 billion in enterprise value. Why wouldn't it spend less than a third of that to support its suppressed share price?
One can always argue that a better use for its cash would be to snap up smaller players in this fragmented niche or expand into related categories. With 4.1 million paying subscribers on its rolls, it only makes sense. However, LifeLock has been hit or miss with its deals. Snapping up ID Analytics three years ago helped fortify its intellectual property, but buying mobile wallet platform Lemon a year later opened up a can of worms when the mobile app was pulled on concerns that it may not be fully compliant with industry security standards. Either way, it has enough money -- and it's generating enough money -- to keep buying back stock as well as other companies.
3. LifeLock will be able to improve its profitability on a per-share basisThe two primary goals of a buyback are to support a stock's price if the purchases are to take place in the open market and to improve earnings on a per-share basis. Analysts see LifeLock earning $0.77 a share next year, but that figure is based on its 95.5 million shares outstanding. If it's able to whittle that down by roughly 7% -- sooner rather than later -- it will improve reported earnings that are divided into 7% fewer shares.
With meager interest rates being paid on idle cash, it's no surprise to see so many board rooms authorizing buybacks. It's the right call for LifeLock.
The article 3 Reasons Why LifeLock Is Eating Its Own Cooking originally appeared on Fool.com.
Rick Munarriz owns shares of LifeLock. The Motley Fool recommends LifeLock. Try any of our Foolish newsletter services free for 30 days. We Fools may not all hold the same opinions, but we all believe that considering a diverse range of insights makes us better investors. The Motley Fool has a disclosure policy.
Copyright 1995 - 2015 The Motley Fool, LLC. All rights reserved. The Motley Fool has a disclosure policy.