3 Reasons Why Inovio Pharmaceuticals, Inc. Was Unstoppable in March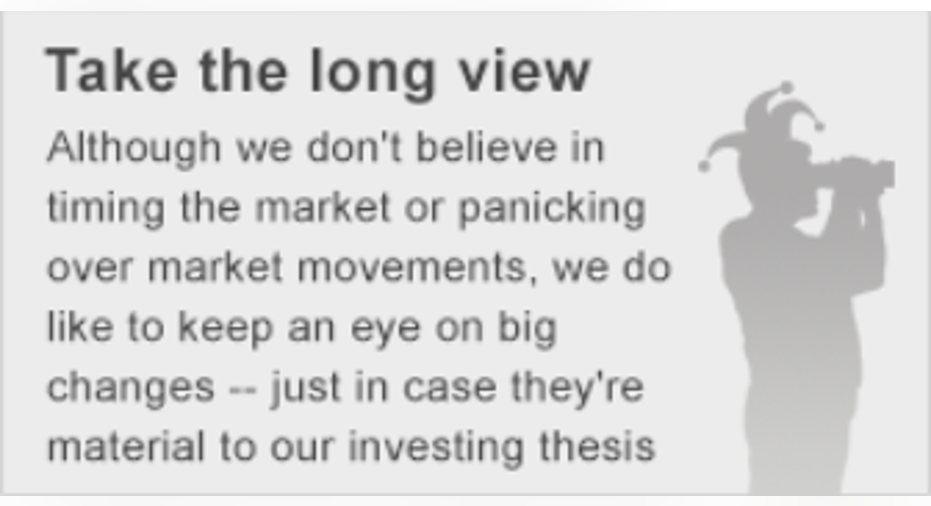 Image source: Inovio Pharmaceuticals.
What: Shares of Inovio Pharmaceuticals , a clinical-stage biopharmaceutical company focused on using its DNA-based drug development platform to create vaccines to treat various types of cancer and infectious diseases, exploded higher by 32% in March according to data from S&P Global Market Intelligence. There appear to be three reasons behind the robust move.
So what: One of the biggest lifts shareholders received came near the end of the month when Inovio announced that its Ebola vaccine, INO-4212, was considered safe and tolerable in a phase 1 study of 75 patients. More importantly, of the 69 evaluated subjects, 93% of them mounted a strong antibody response to the Ebola glycoprotein antigen after a three-dose immunization regimen compared to 70% in the two-dose regimen. Keep in mind that phase 1 is all about dose finding and safety, but these are pretty strong early indications of efficacy.
Image source: AstraZeneca.
Second, Inovio provided an update to its INO-3112 human papillomavirus (HPV) immunotherapy development program. Initially, the company had planned to partner with the European Organization for Research and Treatment of Cancer (EORTC) to study INO-3112 in cervical cancer patients (with EORTC picking up the bill), but after forging a deal with AstraZenecalast year concerning INO-3112, its deal with EORTC was considered expendable. AstraZeneca wound up paying Inovio $27.5 million in up-front cash to get exclusive rights to Inovio and could fork over up to $700 million in additional development, regulatory, and sales-based milestone payments, along with eligible double-digit-percentage tiered royalty payments.
Last, Inovio's stock continues to rise in tandem with fear about the spread of the Zika virus, which has been making its presence slowly known in the U.S., and countries throughout South and Central America are bracing for further spreading. In mid-February, Inovioannounced that its synthetic vaccine for the Zika virus had induced a durable response in preclinical trials.
Now what: On one hand, Inovio had a great month when it comes to clinical data. It's also run into the perfect storm of researching global infectious diseases, which are raising pandemic concerns -- Ebola, Zika, and Middle East Respiratory Syndrome.
However, it's important to always keep in mind that fighting infectious diseases, while extremely important from a humanitarian standpoint, isn't always profitable for investors and drug developers. Furthermore, joint efforts by global health agencies often stymie pandemic-potential diseases before they become a major problem. For example, an Ebola vaccine developed right now would be a major step forward in the medical community, but it'd more than likely not be a profitable endeavor for Inovio or whatever company develops the vaccine. Investors should keep the economics behind the drug development process in mind when evaluating a company like Inovio.
Inovio's true value lies with its cancer immunotherapies, and in this respect, everything seems to be advancing just fine so far. Although I'd caution against getting too wrapped up in stories surrounding Inovio (i.e. Zika and Ebola), it's possible that more positive clinical data and collaborations could push its share price even higher.
The article 3 Reasons Why Inovio Pharmaceuticals, Inc. Was Unstoppable in March originally appeared on Fool.com.
Sean Williamshas no material interest in any companies mentioned in this article. You can follow him on CAPS under the screen nameTMFUltraLong, track every pick he makes under the screen name TrackUltraLong, and check him out on Twitter, where he goes by the handle@TMFUltraLong.The Motley Fool has no position in any of the stocks mentioned. Try any of our Foolish newsletter servicesfree for 30 days. We Fools may not all hold the same opinions, but we all believe thatconsidering a diverse range of insightsmakes us better investors. The Motley Fool has adisclosure policy.
Copyright 1995 - 2016 The Motley Fool, LLC. All rights reserved. The Motley Fool has a disclosure policy.