3 Reasons Why Incyte Corporation Stock Could Soar in 2017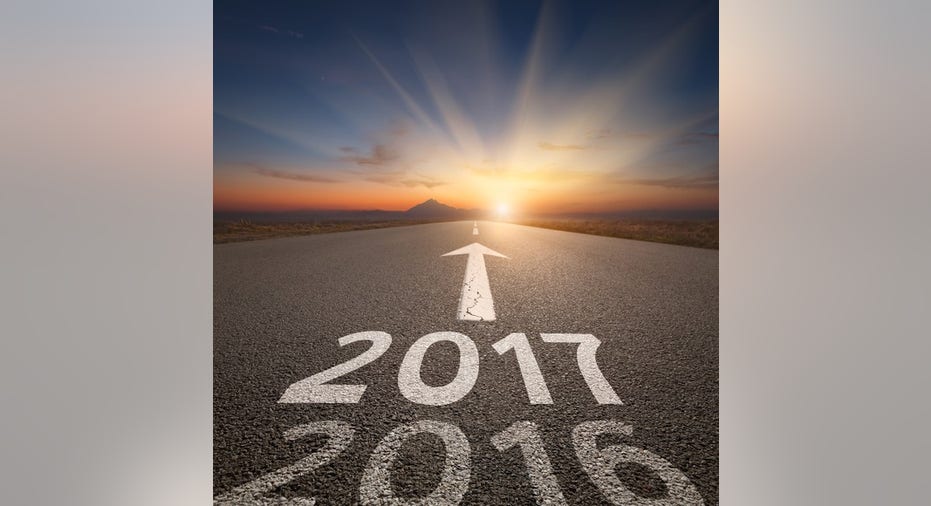 There aren't too many biotechs around that are as hot as Incyte Corporation (NASDAQ: INCY) is right now. Incyte's stock might be down a little year to date, but shares have surged since April. Can Incyte keep the momentum going in the new year? I think so. Here are three reasons why the biotech's stock could soar in 2017.
Image source: Getty Images.
1. Jakafi's monopoly
Incyte's JAK1 inhibitor Jakafi has gone over five years without a competitor in the myelofibrosis market. With Gilead Sciences' (NASDAQ: GILD) myelofibrosis candidatemomelotinib failing to prove more effective than Jakafi in late-stage studies, it appears that Incyte will retain its virtual monopoly in the indication.
The great news is that Jakafi has plenty of room to run. Incyte has around a 50% market penetration in the myelofibrosis indication and only 10% penetration in the polycythemia vera indication. Jakafi should be able to reach annual revenue of $1.5 billion for the two indications in the U.S., where Incyte holds commercialization rights. Novartis has rights to the drug outside of the U.S.
There are no worries about patent exclusivity, either. Jakafi's U.S. patents don't expire until 2027. That gives Incyte plenty of time to make plenty of money. I expect strong growth from Jakafi will help drive the biotech's earnings -- and share price -- higher next year.
2. Loaded pipeline
Incyte's pipeline is loaded with potential. Another JAK1 inhibitor, baricitinib, had great results in multiple late-stage clinical studies targeting treatment of rheumatoid arthritis. One of those studies found that the experimental drug outperformed the current leading rheumatoid arthritis drug, Humira.
Lilly (NYSE: LLY), which licensedbaricitinib from Incyte, has filed for regulatory approval of the drug in the U.S. and Europe. Incyte stands to receive $165 million in milestone payments ifbaricitinib wins both approvals. Lilly will also pay tiered royalties between 20% and 29% to Incyte on all sales of the drug. Steven Stein, Incyte's chief medical officer, said at the Piper Jaffray healthcare conference that he expects a "slow and steady uptake" ifbaricitinib gains approval.
Stein also stated that he is "proudly cautious" about the potential for epacadostat. The experimental drug is in a late-stage study as a potential first-line treatment for melanoma in combination with Merck's Keytruda. Final data from this study is expected in 2018.
Incyte's pipeline also includes several other candidates that aren't as far along in development. One that stands out especially is the company'sfibroblast growth factor receptor (FGFR) candidate targeting treatment of bladder cancer and bile duct cancer. Steven Stein thinks this FGFR drug has "best in class" chemistry and could be poised for accelerated approval in the U.S.
3. Potential acquisition target
Incyte is frequently mentioned as a potential acquisition target. Many investors expect (and hope) that Gilead Sciences will buy Incyte.
In many respects, Incyte would be a great fit for Gilead -- especially after the disappointment with momelotinib. Gilead's CEO John Milligan stated that the big biotech is especially interested in beefing up its oncology portfolio. Incyte would check off that box perhaps better than any other company.
However, Milligan has also said that some deals "might look good on spreadsheets" but would be difficult to manage. I wouldn't be surprised if he has been pestered everywhere he goes about buying Incyte. Milligan's spreadsheets comment just might be a veiled reference to Incyte.
It's possible that Gilead would prefer to make one or more smaller acquisitions rather than spend most of its cash on Incyte.Even if Gilead passes, though, other big companies could be interested in Incyte -- perhaps even one of the biotech's current partners.
Happy New Year
I don't see any reason to doubt that Jakafi's success will continue. My view is that the odds for approval ofbaricitinib are pretty high. Both of these should be positive catalysts for Incyte next year. What about the chances of Incyte being bought? There's a reasonable possibility, although I wouldn't recommend buying the stock solely on acquisition potential.
There's still time left in this year. I think Incyte's stock could wind up posting a small gain in 2016. Even if it doesn't, my hunch is that the biotech's shareholders are in for a good year in 2017.
10 stocks we like better than Incyte When investing geniuses David and Tom Gardner have a stock tip, it can pay to listen. After all, the newsletter they have run for over a decade, Motley Fool Stock Advisor, has tripled the market.*
David and Tom just revealed what they believe are the 10 best stocks for investors to buy right now... and Incyte wasn't one of them! That's right -- they think these 10 stocks are even better buys.
Click here to learn about these picks!
*Stock Advisor returns as of November 7, 2016
Keith Speights owns shares of Gilead Sciences. The Motley Fool owns shares of and recommends Gilead Sciences. Try any of our Foolish newsletter services free for 30 days. We Fools may not all hold the same opinions, but we all believe that considering a diverse range of insights makes us better investors. The Motley Fool has a disclosure policy.