3 Reasons Why Fitbit Will Bounce Back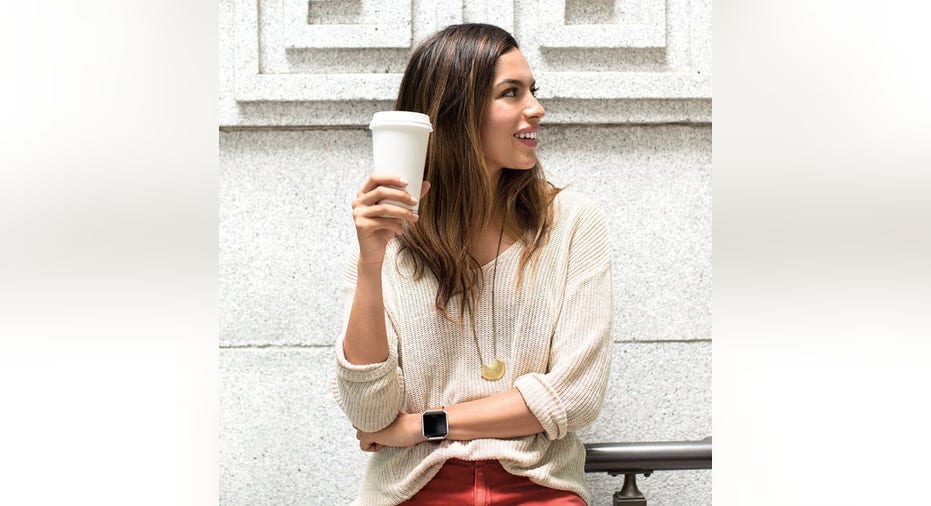 Image source: Fitbit.
Retail sales may be slowing forFitbit'slatest products, but it's not the end of the world for investors of the leading player in wearable fitness gadgetry. Fitbit stock took a 5% hit on Wednesday after Raymond James analyst Tavis McCourt warned of weak sell-through trends in June.
However, by Thursday it had made most of those gains back. Let's look at a few of the reasons why the initial fears from McCourt's report were overblown.
1. McCourt remains bullish
It's important to remember that Raymond James' analyst remains upbeat about the stock's prospects. He is reiterating his bullish Outperform rating, and his $23 price target implies a chunky 73% of upside from here.
His assessment on the slowing demand for Blaze smartwatches and Alta fitness bands is a concern. His research shows that year-over-year sell-through growth was clocking in at roughly 20% through May before slowing in June. This isn't a surprise. Both products have now been on the market for a few months. It's only natural for demand to wane. What matters here is that the same analyst concerns that pressured the stock on Wednesday came from a Wall Street pro that still sees the stock at $23 come next year.
2. New products are coming
McCourt is trimming his profit target for the current quarter by $0.05 a share as a result of the June slump, but he's working that back into the model by increasing his earnings estimate by that same nickel for Fitbit's third quarter. He sees new products saving the day, keeping his full-year profit estimate at $1.15 a share.
Blaze and Alta turned heads at Fitbit, with each debutante selling more than a million units apiece. That baton could be handed to a new pair of products in the third quarter. McCourt sees Fitbit upgrading its Flex and Charge HR product lines in the fall, and that's important given the success of the current Charge HR model.
3. Let's not forget corporate sales
Target's decision to subsidize the purchase of Fitbit trackers for its employees last year was a pretty big deal, and corporate sales have been the company's fastest growing segment. That's important, because corporate sales aren't as easy to track as retail channel checks.
Target made a statement with its move, and other companies are likely to follow. Employees donning affordable fitness bracelets are more likely than not to lead active lifestyles, and that should keep health insurance costs in check. Target has 335,000 employees. What will happen when even larger companies follow suit?
Fitbit isn't perfect. Sales growth is slowing, and margins have been getting leaner. However, when the stock takes a hit on a largely bullish analyst note it makes sense to be on the side of a turnaround.
The article 3 Reasons Why Fitbit Will Bounce Back originally appeared on Fool.com.
Rick Munarriz has no position in any stocks mentioned. The Motley Fool recommends Fitbit. Try any of our Foolish newsletter services free for 30 days. We Fools may not all hold the same opinions, but we all believe that considering a diverse range of insights makes us better investors. The Motley Fool has a disclosure policy.
Copyright 1995 - 2016 The Motley Fool, LLC. All rights reserved. The Motley Fool has a disclosure policy.