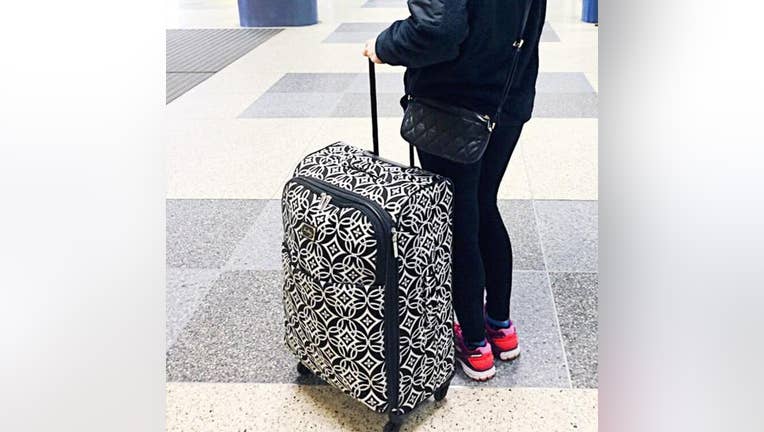 Image source: Vera Bradley.
Vera Bradley kicked off the trading week by hitting fresh 52-week highs yesterday. The designer of fashionable handbags, luggage, and other travel and home accessories posted ho-hum quarterly results last week, but that was offset by its encouraging outlook for the year ahead.
It's been a wild ride for investors since Vera Bradley went public at $16 six years ago. The stock traded as high as $52.36 a year later, but Wall Street's love affair with the maker of colorful merchandise didn't last. Growth stalled, and the stock followed suit. Shares of Vera Bradley would go on to bottom out in the single digits last summer, but the stock has gone on to double since then.
A lot of things can keep the good times going at Vera Bradley. Let's explore a few of the favorable catalysts that can send the stock off to hit even higher all-time highs.
1. A return to growth this year can get the keep things humming alongVera Bradley stock may have hit a 52-week high on Monday, but we can't say that it's growing. It may have posted a year-over-year uptick of 1% during the holiday quarter, but revenue still dipped for all of fiscal 2016. It's the company's third consecutive year of declining revenue, but thankfully that streak appears to be coming to an end.
Vera Bradley's forecasting $510 million to $525 million in revenue for the new fiscal year, just ahead of the $502.6 million it rang up last year. It may not seem like a lot of growth, but it would still be the first time in four years that it did manage to grow its annual sales.
2. Share buybacks can continue to pad profitability on a per-share basisVera Bradley has been busy eating its own cooking. It shelled out $31.2 million through fiscal 2016 to repurchase 2.5 million shares at an average price of $12.57.
The buybacks certainly seem smart in retrospect with the stock trading so much higher. It also achieves the goal of increasing earnings per share. We saw this happening in its latest quarter. Net income declined 9% to $15.7 million since the prior year's fiscal fourth quarter, but Vera Bradley's earnings per share only dipped 5% to $0.43 per diluted share.
Vera Bradley's targeting earnings per share to climb by at least 10% to between $0.90 and $0.98, but that forecast is based on a slightly lower share count. In other words, earnings will look better on a per-share basis than on an absolute one.
3. Premium handbags and accessories can continue to bounce backVera Bradley isn't the only brand in high-end storage bouncing back after a couple of years of slumping sales.Coach had posted nine consecutive quarter of year-over-year declines before also experiencing an uptick on the top line during the holiday quarter, according toS&P Global Market Intelligencedata.
Coach and Vera Bradley aren't exactly competitors. Coach's handbags are more expensive and not as colorful. Vera Bradley also has an emphasis on duffels, rolling luggage, and other travel items. However, it's probably not a coincidence that both companies turned their sales growth around at the same time. Folks aren't flinching at snapping up iconic brands in handbags and other carry-ons, and that should bode well for all of the leading players.
The article 3 Reasons Vera Bradley, Inc. Stock Could Soar originally appeared on Fool.com.
Rick Munarriz has no position in any stocks mentioned. The Motley Fool owns shares of and recommends Coach. Try any of our Foolish newsletter services free for 30 days. We Fools may not all hold the same opinions, but we all believe that considering a diverse range of insights makes us better investors. The Motley Fool has a disclosure policy.
Copyright 1995 - 2016 The Motley Fool, LLC. All rights reserved. The Motley Fool has a disclosure policy.