3 Reasons Twitter Stock Could Fall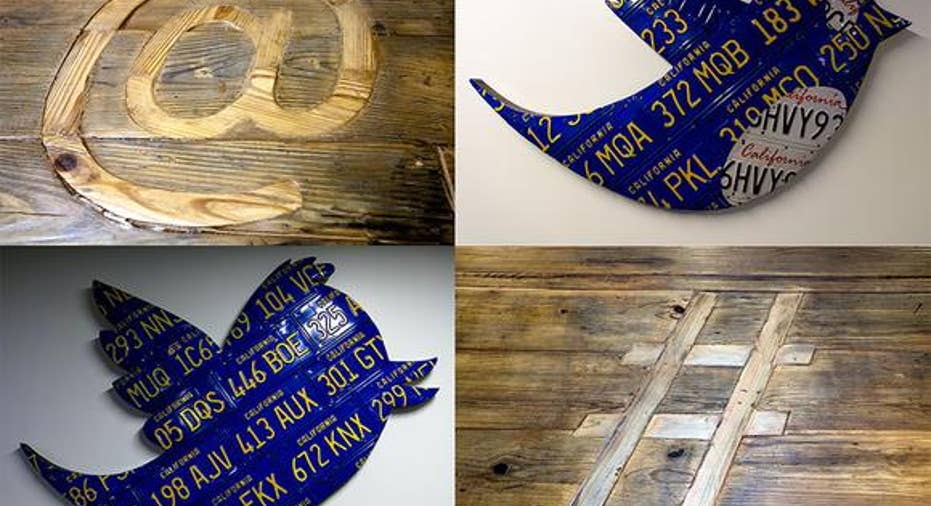 Image source: Twitter.
Shares of Twitter are already trading near an all-time low. After several quarters of little to no user growth and a significant slowdown in Twitter's rapid revenue growth, shares have fallen by about 75% from their high reached shortly after the company's IPO.
Jack Dorsey's return as CEO has yet to result inany improvements. While many are optimistic the co-founder will be able to return the company to user growth, or at least improve its revenue outlook, the competitive landscape is much different than it was even just before he took over. Meanwhile, his executive team and employees are abandoning the company for greener pastures.
Here are three reasons Twitter stock could still fall further.
Increased competition for ad budgetsIn 2015, the total number of businesses advertising on Twitter increased 90%, reaching 130,000. That growth allowed Twitter to increase its average ad load in users' timelines -- i.e. showing users more ads per timeline view -- and CFO Anthony Noto says there's still room to grow.
However, active advertiser growth might not be as strong as in 2015. Not only has Twitter completed its expansion of its self-serve ad platform to every country, but it's facing two new big competitors compared to just a year ago.
Facebook's Instagram opened up its ad products to small businesses and Snapchat is investing heavily in its ad products.
It took Instagram less than six months of providing self-serve ads to surpass Twitter's active advertiser base. The company announced earlier this year that it has over 200,000 active advertisers on the platform. What's more, estimates show that the number of businesses on the platform (something of a prerequisite for becoming an advertiser) is set to double over the next couple years.
Meanwhile, Snapchat is reportedly working on an ads API of its own, to allow advertisers to use more robust targeting capabilities and purchase ads without need for human intervention. With strong user engagement and a user base that skews younger, Snapchat could easily cut into ad budgets of established brand advertisers on Twitter.
Twitter is planning an expansion of its ad supply this year with further increases in ad load for users as well as advertising to logged-out users. To get the most out of that increased supply, it needs to also increase demand by adding more advertisers and increasing its share of ad budgets. Strong competition from Instagram and Snapchat could prevent that.
Lack of new product innovationOver the last year or so, Twitter pushed out a lot of new product changes for both users and advertisers. In order to sustain growth and retain more users, Twitter needs to continue pushing out new product innovations.
But earlier this year, Twitter lost its head of product, Kevin Weil, and engineering lead Alex Roetter. Their original promotions to those positions coincided with a significant increase in new product releases, and their departure spells trouble. While Dorsey himself is proffered as a "product guy" by Twitter's board, CTO Adam Messinger will now fill both Weil and Roetter's roles.
Unless the company can continue to generate new product improvements and innovations, it will fail to attract more users and advertisers to its platform. Additionally, Twitter is still looking for a product to improve engagement, which has fallen significantly over the last few years. The number of tweets per day has been cut in half since August 2014, according to API data.
Continued brain drainBrain drain -- the departure of top-performing engineers -- is a serious concern for Twitter. In Twitter's 10-K, management notes "We depend on highly skilled personnel to grow and operate our business, and if we are unable to hire, retain and motivate our personnel, we may not be able to grow effectively."
Business Insider reported earlier this year that one of Dorsey's biggest tasks is to sit down with unhappy employees and convince them to stay. "The word on the street is that everybody is vulnerable" to leaving, an anonymous source told BI.
In March, the company began offering cash and stock bonuses to employees to stem the loss of its top talent. Twitter signed on a lot of top talent using stock-based compensation, and those shares have dramatically decreased in value over the past year. In order to make up for those losses, Twitter is providing additional restricted shares. The move is awfully risky considering Twitter already offers a lot of compensation using its stock.
On the flip side, Twitter is having trouble attracting top talent, as engineers see a sinking ship and head for safer or potentially more lucrative positions at competing companies. As a result, Twitter will either see its workforce fall behind the competition or see increased research and development costs tied to compensation.
The article 3 Reasons Twitter Stock Could Fall originally appeared on Fool.com.
Adam Levy has no position in any stocks mentioned. The Motley Fool owns shares of and recommends Facebook and Twitter. Try any of our Foolish newsletter services free for 30 days. We Fools may not all hold the same opinions, but we all believe that considering a diverse range of insights makes us better investors. The Motley Fool has a disclosure policy.
Copyright 1995 - 2016 The Motley Fool, LLC. All rights reserved. The Motley Fool has a disclosure policy.