3 Reasons to Love Tech Stocks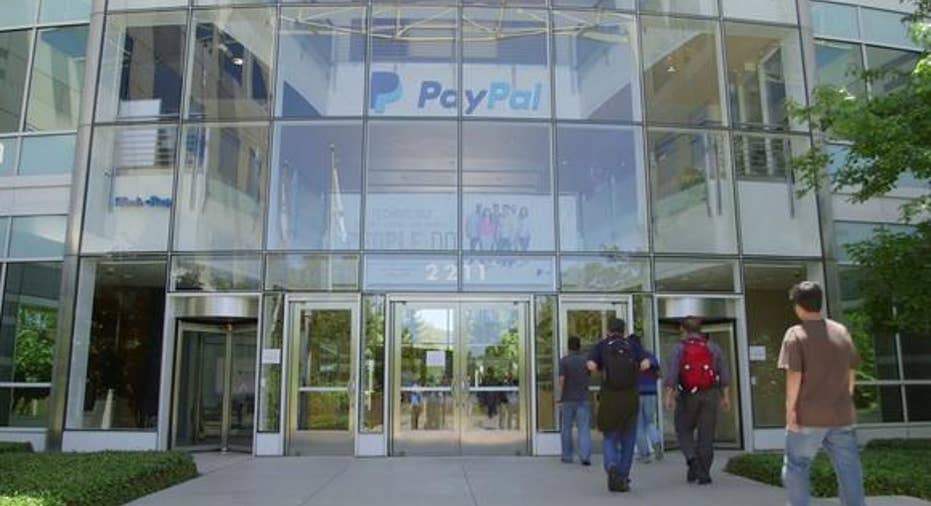 Image source: PayPal.
Everybody loves tech stocks, and for good reasons. When considering factors such as growth potential, opportunities for profitability, and availability of investment choices for different risk levels, the tech sector is one of the most promising areas of the market.
Extraordinary growth potentialYou can find companies with attractive potential for growth in all corners of the market. Growth is mostly about the company's culture and innovative drive, so opportunities for above-average expansion aren't limited to a particular sector. Nevertheless, technology is an especially fertile ground for innovation, so the tech sector is an ideal place to go hunting for companies with superior potential for sustained growth.
Netflix is a great example to consider. The online streaming leader is already quite a big business, expected to generate $8.78 billion in total revenue in 2016. However, the company is growing at a speed you don't typically find in companies of that size. Total revenue grew by an impressive 23% year over year in 2015.
Even better, Netflix still offers significant room for growth. The service is now available almost everywhere in the world, amounting to what management says is a total addressable market of nearly 550 million homes. Given that Netflix had 75 million subscribers as of the end of 2015, there's abundant room left for global expansion.
Similarly, digital-payments leader PayPal is expected to produce $10.66 billion in total sales this year, and the company announced a big 19% increase in constant currency revenue in 2015. Management calculates that the total market opportunity for PayPal is worth around $2.5 trillion when considering both online and mobile digital payments, so PayPal is far from reaching any kind of market saturation levels at this stage.
Most companies face slowing growth as they gain size over the years. After all, it's increasingly difficult to sustain rapid growth from a bigger revenue base. On the other hand, companies such as Netflix and PayPal are the leading players in emerging growth industries such as online streaming and digital payments, and this provides exceptional opportunities for sustained growth over the long term.
Superior profitabilityNot every tech company offers above-average profitability, but you can find some amazingly profitable businesses in the tech sector if you know where to look. Priceline Group is a global leader in online travel agencies, meaning the companies that provide access to hotel rooms, plane tickets, and rental car reservations online. The company is not only growing at a rapid rate but also retaining a huge percentage of sales as profits.
Priceline operates mostly under the agency business model. The company allows industry operators to list their own offers and prices on Priceline's platforms, and it makes a commission on every transaction. That means Priceline doesn't need to worry about inventory risk and associated costs, which is a major positive in terms of profitability.
Based on financial reports for 2015, Priceline produced $9.2 billion in revenue during the year, with constant-currency gross bookings increasing 25% versus 2014 levels. Operating profit was almost $3.3 billion during the year, equating to a stratospheric 36% of revenue.
Reducing risk via diversificationInnovation can be a double-edged sword for investors. Companies in innovative sectors benefit from above-average potential for growth and profitability. On the other hand, these areas of the economy are especially dynamic and always changing. The winner of today can easily turn out the be the loser of tomorrow in the tech industry, so investors need to keep a close eye on the competitive landscape when picking stocks in the sector.
Investing in technology via exchange-traded funds (ETFs) can be a powerful strategy to capitalize on the opportunities in the tech industry while reducing company-specific risk via diversification.
Vanguard Information Technology is a great vehicle to consider. The ETF offers a widely diversified portfolio consisting of over 380 stocks in different subsectors of the tech industry, including areas such as hardware and peripherals, software, and Internet companies, among several others. Not only that, but this diversification comes at a conveniently low cost. Vanguard Information Technology has a razor-thin annual expense ratio of only 0.1%.
For investors who think picking individual stocks in the tech sector can be too risky, an ETF such as Vanguard Information Technology sounds like a smart choice to invest in technology via an efficiently diversified and low-cost strategy.
The article 3 Reasons to Love Tech Stocks originally appeared on Fool.com.
Andrs Cardenal owns shares of Netflix and Priceline Group. The Motley Fool owns shares of and recommends Netflix, PayPal Holdings, and Priceline Group. Try any of our Foolish newsletter services free for 30 days. We Fools may not all hold the same opinions, but we all believe that considering a diverse range of insights makes us better investors. The Motley Fool has a disclosure policy.
Copyright 1995 - 2016 The Motley Fool, LLC. All rights reserved. The Motley Fool has a disclosure policy.