3 Reasons Philip Morris International, Inc. Stock Could Fall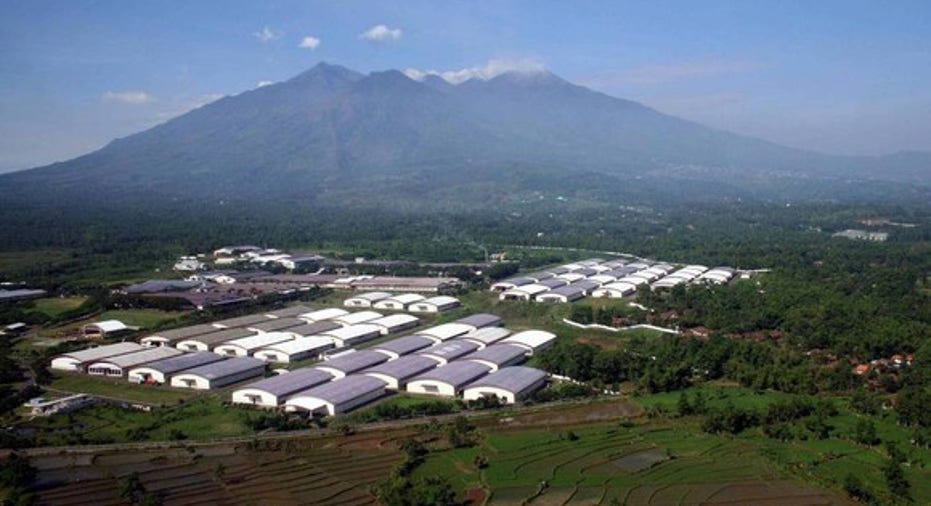 Global tobacco giant Philip Morris International (NYSE: PM) did reasonably well in 2016, posting a 9% total return through a combination of modest share price gains and dividend payments. Many are excited about Philip Morris' prospects, which include both its traditional cigarette products led by the popular Marlboro brand and its cigarette alternatives. Yet some investors fear that new challenges might rear up to hurt Philip Morris' performance in the near future. Let's look more closely at three reasons Philip Morris International shares could fall.
Image source: Philip Morris.
1. New competition from a BAT-Reynolds combination could hurt Philip Morris.
Just earlier today, Philip Morris peer British American Tobacco (NYSEMKT: BTI) announced that it would acquire the remaining 58% of Reynolds American (NYSE: RAI) that it didn't already own. The two companies had looked at a deal late last year, but the terms of British American's initial offer didn't prompt Reynolds to accept quickly. Instead, the two companies continued negotiations, and the result was a cash and stock deal worth a total of about $49.4 billion. Under the deal, Reynolds American shareholders will receive $29.44 in cash plus 0.5260 shares of British American for every share of Reynolds stock they own. Reynolds' board of directors has accepted the deal.
From Philip Morris' perspective, a stronger BAT-Reynolds could pose threats. British American is counting on cost synergies within three years of the deal's closing, along with mid-single-digit gains in earnings per share by that time. Moreover, BAT is optimistic about next-generation products like vapor and tobacco heating equipment to drive its future growth. Combining the brands that BAT and Reynolds currently share under one corporate umbrella could spur further initiatives to boost their popularity. Philip Morris will have to watch closely to see what competitive advantages British American and Reynolds American are able to find, and it might need to consider a strategic combination of its own in response.
2. Any drop in earnings could spur dividend concerns.
Philip Morris has seen some difficulty in recent years keeping up its dividend growth. After regular double-digit percentage increases in quarterly dividend payments throughout most of its history as an independent company, Philip Morris has had to slow the pace of its dividend growth to just 2% annually over the past two years. A combination of currency-related challenges and sluggish profitability more generally has hurt Philip Morris' bottom line.
Looking forward, investors expect Philip Morris to generate $1.14 per share in earnings for the fourth quarter of 2016 and $1.13 per share for the first quarter of the new year. With current dividend payments of $1.04 per share each quarter, that doesn't leave Philip Morris much margin for error. If an unexpected shortfall causes Philip Morris to miss earnings expectations, then investors will respond negatively not only because of the immediate consequences but also out of fear that Philip Morris might have to take more aggressive measures with its dividend.
3. Trade-related tensions could affect Philip Morris' perception overseas.
Despite doing all of its business internationally, Philip Morris is a U.S. company, and the world is well aware of its American roots. Yet although that has been beneficial to Philip Morris for most of its history, the prospects of less friendly trade could pose problems for the tobacco giant's reputation overseas.
Philip Morris gets its tobacco from sources across the globe, so trade barriers that the U.S. might impose won't affect the company directly. However, if the countries in which Philip Morris does business respond with trade barriers of their own, then it's possible that customer sentiment could turn against a U.S.-based company. Philip Morris has worked hard to establish good relationships in regions around the world, but geopolitical uncertainty is higher than ever, and it's unclear what impact that could have on the tobacco business.
Philip Morris International stock was good to shareholders last year, but if bad news comes, then 2016's gains could give way to losses. To succeed, Philip Morris will have to avoid these potential pitfalls and find ways to foster growth in 2017 and beyond.
10 stocks we like better than Philip Morris International When investing geniuses David and Tom Gardner have a stock tip, it can pay to listen. After all, the newsletter they have run for over a decade, Motley Fool Stock Advisor, has tripled the market.*
David and Tom just revealed what they believe are the 10 best stocks for investors to buy right now... and Philip Morris International wasn't one of them! That's right -- they think these 10 stocks are even better buys.
Click here to learn about these picks!
*Stock Advisor returns as of January 4, 2017
Dan Caplinger has no position in any stocks mentioned. The Motley Fool has no position in any of the stocks mentioned. The Motley Fool has a disclosure policy.