3 Reasons Johnson & Johnson Investors Shouldn't Fret Over Talc Suits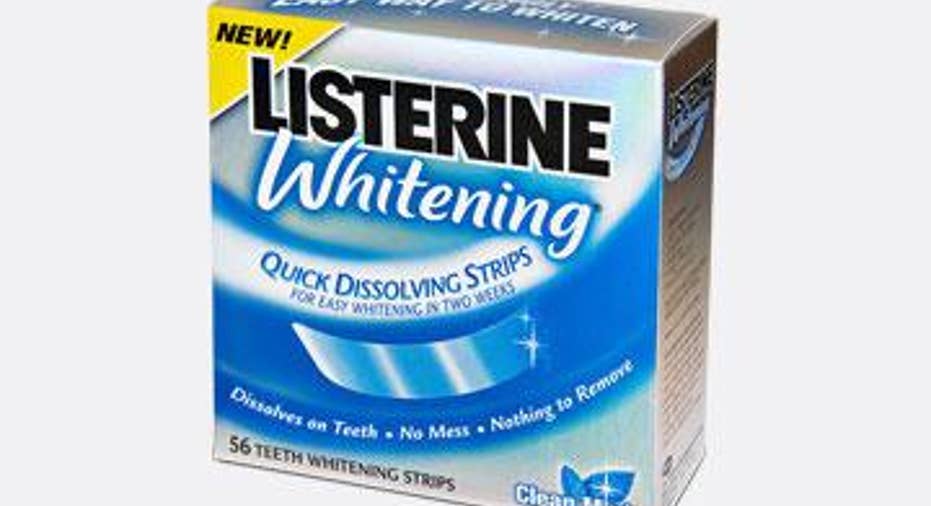 Image source: Johnson & Johnson.
Earlier this month, a Missouri jury orderedJohnson & Johnson(NYSE: JNJ) to pay a woman $55 million because she developed ovarian cancer after applying its talc-based powder productsfor decades. The same court, but a different jury, awarded another women $72 million this February in a similar case.
Now, let me acknowledge right off the bat that ovarian cancer is a horrible disease, and my heart goes out to these women.
Let's take a look at how this news might impact an investment thesis for Johnson & Johnson. If you're one of my fellow J&J shareholders and worried about the effect roughly 1,200 additional talc-based lawsuits might have on your investment, your concern may be premature.
I'm not suggesting the company's legal department isn't busy. Disclosed legal proceedings in the company's latest annual report stretch on for nearly 11,000 words, but talc-based ovarian cancer-related suits didn't even make the list.
There will be some effect, but here are a few reasons these lawsuits shouldn't keep you up at night.
1. The science isn't thereThe FDA doesn't have an approval process for cosmetic-product ingredients, but it keeps tabs on ones the public often inquires about, including talc.Asbestos, perhaps America's best-known carcinogen, and talc are sometimes discovered in proximity, so mining outfits need to be careful, as do quality-control departments of companies that buy talc in bulk.
Image source: Johnson & Johnson.
Apparently the FDA receives inquiries about asbestos in talc products from time to time -- which could be where this whole ovarian-cancer association began in the first place.
A couple of years back,the FDA bought dozens of talc-based products, including blush, eye-shadow, foundation, and, of course, Johnson's Baby Powder from random retail outlets in the Washington, D.C., metro area. The lab didn't detect a trace of carcinogenic asbestos in any of them.
As for scientific studies, I searched the National Institutes of Health and found a couple of studies that possibly hint at a relationship between ovarian cancer risk and decades-long use of talc in genital hygiene, but nothing that comes close to support labeling it as a carcinogen.
Laboratory studies that involve direct injection of talc into various cells and animal ovaries are, however, highly conclusive that talc is indeednota carcinogen. Another lengthy review of over 70 studies pretty much closed the book on the subject about eight years ago.
2. Johnson & Johnson will do the right thingBack in 1982, seven people in the Chicago area died after taking Tylenol capsules laced with cyanide. Rather than shifting blame toward the psychopath that laced the capsules, the company did something revolutionary for its time. At no small expense it recalled 31 million bottles of Tylenol from store shelves, and replaced them with a safer tablet form.
We take recalls for granted these days, but back then they were practically unheard of. The company's bold move was clearly the right thing to do from a moral perspective. It also turned out a wise business decision in the long run. J&J's share of the analgesic market plunged to 7% the year following the poisonings, from 37% the year before. It took an expensive media campaign on top of the recalls, but by the following year its share was then back to 30%, and J&J's over the counter drug sales are as strong as ever, racking up more than $1 billion in the first three months of the year, and Tylenol is still a major component of the group.presence is a strong
Image source: Johnson & Johnson.
That was decades ago, but this is still a company that thinks generations ahead, not from quarter-to-quarter. If there were scientific evidence that talc-based products are carcinogenic,as opposed to the anecdotal sort that's stirring up anger on social media, I believe that Johnson & Johnson would make the responsible decision.
In the meantime, talc-based baby-powder may give way to the corn starch-based variety for a while,but Johnson & Johnson brands aren't going down over this, at least not permanently.
In fact, given that talc is a mined, finite resource, and the U.S. grows more corn than we know what to do with, a shift to maize might even boost margins.
3. Minimal business effectI'm not saying there hasn't beenany financial fallout over the negative publicity of the powder suits. First-quarter U.S. baby-care sales fell 14.4% compared with the same period last year, to $95 million.The $16 million loss comprised a whopping 0.09% of J&J's $17.48 billion in total revenue for the quarter.
Image source: Johnson & Johnson.
Exactly how much, if any, of that loss is due to talc-based fear is anybody's guess, but consumer sales as a whole were in line with the same period last year.
This is hardly surprising. Few people associate allbrands with their parent companies. That would explain how U.S. sales from the over-the-counter and oral care groups posted 13.8% and 7.6% gains, respectively,in the first quarter over the same period last year. It seems people avoiding Johnson's Baby Powder are tossing bottles of Motrin and Listerine into their baskets on the way to the register.
If you're worried about a noncash writedown of the company's overall brand value, note that this is a relatively minor asset to begin with. When last assessed, the company's trademarks with indefinite lives were valued at just over $7 billion.Exactly what percentage of that figure might succumb totalc-based fallout when these assets are assessed again is anybody's guess, but I doubt it would dent the company's book value of about $71.2 billion.
What this Fool believesI don't think it's possible to sell $5.2 billion in consumer-health products throughout the U.S. without attracting lawsuits and negative publicity from time to time.Sometimes it leads to positive change. The cyanide poisonings and subsequent media uproar in the early '80s highlighted a need for tamper-proofing that benefits us all to this day. When it comes down to it, J&J has a good track record of doing right by consumers, and I believe the company will take these concerns seriously. I expect we'll see more studies (probably some commissioned by Johnson & Johnson) added to the body of evidence I cited above in the next few years -- studies that will hopefully reconfirm talc's safety.
The good news is Johnson & Johnson's efforts to actually treat cancer are succeeding. From an investor's standpoint, global first-quarter sales of J&J's cancer therapies, such as Imbruvica, grew more than 22.2% over the same period last year to $1.35 billion.That should be more than enough to offset any losses to this temporary wave of unfounded talc-based anger, and shareholders can sleep well at night knowing that they own shares of a company that is, in fact, saving lives.
The article 3 Reasons Johnson & Johnson Investors Shouldn't Fret Over Talc Suits originally appeared on Fool.com.
Cory Renauer owns shares of Johnson & Johnson. You can follow Cory on Twitter @coryrenauer or connect with him on LinkedIn for more healthcare industry insight. The Motley Fool owns shares of and recommends Johnson & Johnson. Try any of our Foolish newsletter services free for 30 days. We Fools may not all hold the same opinions, but we all believe that considering a diverse range of insights makes us better investors. The Motley Fool has a disclosure policy.
Copyright 1995 - 2016 The Motley Fool, LLC. All rights reserved. The Motley Fool has a disclosure policy.