3 Reasons Inovio Pharmaceuticals Inc. Stock Could Rise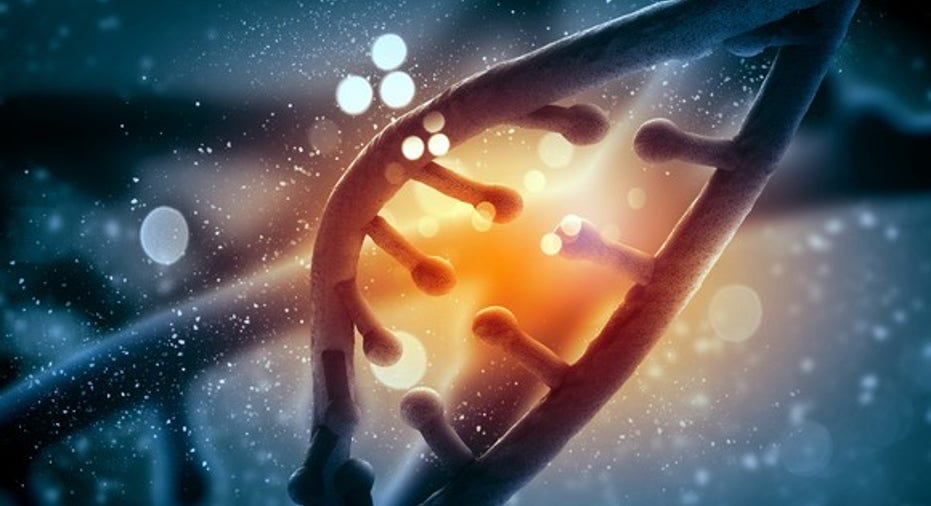 IMAGE SOURCE: GETTY IMAGES.
There's good news and bad news in 2016 forInovio Pharmaceuticals (NASDAQ: INO) shareholders. The good news is that Inovio's stock is up around 30% year to date. What's the bad news?Shares were up close to 70% in June before giving up some of those gains.
Could Inovio climb back to its lofty position from earlier this year? Maybe. Here are three reasons Inovio's stock could rise in the coming months.
1. Zika fever
Inovio's surge in the first half of 2016 was fueled largely by investors' Zika fever. It's not that mosquitoes carrying the Zika virus bit investors. Instead, some investors were euphoric over Inovio's leadership in the race to develop a Zika vaccine.
While the fever isn't running as hot now, don't be surprised if there's a "relapse" in the future. Inovio dosed its first patient with its experimental Zika vaccine, GLS-5700, in late July. The company plans to enroll 40 patients for the phase 1 study. Inovio CEO Joseph Kim said that interim results from the study are expected later this year.
Positive results from phase 1 would likely reignite Inovio's stock once again. Granted, early-stage clinical studies are, well, early. There's a long way to go before Inovio or anyone else will have a Zika vaccine on the market. Still, good results from phase 1 bolster Inovio's claim to the leadership mantle in the fight to battle the Zika virus.
2. VGX-3100 phase 3
VGX-3100 could have something in common with the late comedian Rodney Dangerfield: It "don't get no respect." The cervical dysplasia immunotherapy hasn't been in the news nearly as much lately as Inovio's Zika program.
Nevertheless, VGX-3100 retains the status as lead candidate for Inovio. A pivotal phase 3 clinical study should begin in the fourth quarter of 2016. Inovio has completed much of themanufacturing process development already.
Although initial results won't be known this year, initiation of the late-stage study could have a positive impact on Inovio's stock price. The company reported encouraging results from its phase 2 study of VGX-3100. However, that study was structured as a "per protocol analysis," where results were thrown out for any patient who started treatment but later violated protocol of the study. Investors eagerly await news from the phase 3 study, which could alleviate any concerns about the approach taken in phase 2.
3. Generating cash
If I had to guess what's holding Inovio's stock back somewhat right now, it would be fears of potential dilution from another stock offering. Inovio reported$134.5 million in cash, cash equivalents, and short-term investments at the end of the second quarter. That's not a bad stockpile. However, the number reflects a $28.5 million drop from the end of 2015 -- and phase 3 testing of VGX-3100 will increase Inovio's cash burn.
Anything Inovio does to make investors think another stock offering isn't on the table soon could help its share price. However, such a move must be significant.On August 16, Inovio announced that it was licensing itsveterinary vaccine for foot and mouth disease to South Korean animal health companyPlumbline Life Sciences. This announcement didn't result in a bump for Inovio's stock, probably because investors didn't think the financial impact (which was not disclosed) was large enough to make a big difference.
There are opportunities for Inovio that would be big, though. Licensing VGX-3100 is one possibility. AstraZeneca's (NYSE: AZN) MedImmune division already bought the commercialization rights to INO-3112, a cervical cancer vaccine that combines VGX-3100 andDNA-based immune activator encoded for interleukin 12 (IL-12).
Both VGX-3100 and INO-3112 target conditions caused byhuman papillomavirus (HPV). AstraZeneca doesn't have any drugs on the market or in its pipeline other than INO-3112 that address HPV-caused dysplasia or cancer. However, the company has a solid presence in the oncology market. Both of Inovio's cervical immunotherapies appear to be pretty good fits for the large drugmaker.
Even if AstraZeneca isn't interested in VGX-3100, Inovio does have other pipeline candidates with solid potential that could be attractive. I'd rank INO-1400 high on the list. The experimental immunotherapy targets cancers that express human telomerase reverse transcriptase (hTERT). And if AstraZeneca doesn't want to license more of Inovio's drugs, I wouldn't be surprised if the company sought other partners to raise more cash in the not-too-distant future.
A secret billion-dollar stock opportunity The world's biggest tech company forgot to show you something, but a few Wall Street analysts and the Fool didn't miss a beat: There's a small company that's powering their brand-new gadgets and the coming revolution in technology. And we think its stock price has nearly unlimited room to run for early in-the-know investors! To be one of them, just click here.
Keith Speights has no position in any stocks mentioned. The Motley Fool has no position in any of the stocks mentioned. Try any of our Foolish newsletter services free for 30 days. We Fools may not all hold the same opinions, but we all believe that considering a diverse range of insights makes us better investors. The Motley Fool has a disclosure policy.