3 Reasons Gilead Sciences Inc. Stock Could Rise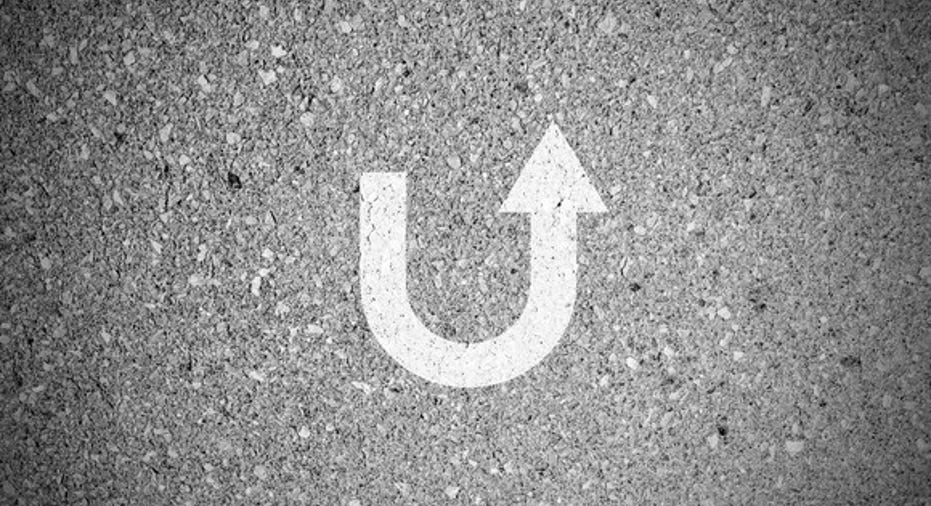 After rising to greatness following the launch of multiple hepatitis C drugs, sales have slipped, and Gilead Sciences (NASDAQ: GILD) shares have been knocked down to levels not seen since 2014. Here are three things that could get shares turned around.
Image source: Getty Images.
Buy something (anything)
OK, so perhaps anything is a bit extreme. Investors are going to need to be convinced that Gilead will get a decent return on the investment.
But investors are clearly looking for Gilead to buy growth. And the lack of a large purchase since the $11 billion acquisition of Pharmasset in 2011 has investors worried about the biotech's future prospects. Gilead's management has said time and again that it doesn't want to overpay for an acquisition, and while that makes sense, when it does finally step up to the M&A plate, investors will likely reward the company for making good use of its cash.
The obvious area for a large purchase would be in oncology. The company has seven cancer-fighting drugs in the clinic, but no oncology drugs on the market. Purchasing a company with one -- or hopefully many -- approved oncology drugs would give it a ready-made sales force that could be ready to hock its pipeline drugs as they're approved.
Hepatitis C drug sales stop declining as much
It's sad when it only takes a slowing of a decline in sales -- rather than an actual increase -- to spur on a valuation, but that's where investors are at. With a trailing P/E under 7, investors are clearly betting that earnings will fall further.
Part of the decline in hepatitis C sales came from a bolus of patients who were waiting for therapy, and since almost all of them are cured after a few months on the drug, patients don't need to continue medication.
At this point, Gilead has picked all of the low-hanging fruit. The orchard is still full -- Gilead estimates there are over 2.8 million people in the U.S. alone infected with hepatitis C -- but Gilead has to work harder for the remaining patients because many don't know they're infected, and the ones that do are likely asymptomatic, so there isn't a rush to get treatment.
If Gilead can get those patients to see their doctors -- it's doing direct-to-consumer advertisements -- and the price doesn't erode further because of competition, the biotech should be able to benefit from its hepatitis C drug franchise for years to come even if it isn't at the same level seen at the peak.
Repatriation tax holiday
At the end of the third quarter, Gilead had $31.6 billion in the bank. I don't know if the company has ever disclosed how much of that is held overseas to avoid paying U.S. taxes on overseas earnings, but it's likely a large percentage. The company sold $5 billion in notes last year, which presumably it wouldn't have to do if it had access to cash in the U.S.
If the U.S. government lowered or eliminated the repatriation tax, that cash would become more valuable, and Gilead's valuation should rise. While the hypothesis makes sense, it's hard to justify it as an investment thesis since it requires Congress passing a law, which may or may not happen.
Turnaround when?
It's hard to know when the turnaround will occur. An acquisition could come at any time. Management has guided that the number of patients starting hepatitis C treatments is likely to be lower this year than last, but as discussed, it's the rate of decline that will determine investors' valuation of Gilead's stock. Of the three reasons, changes to the repatriation tax might come first, but guessing about the likelihood and magnitude of the change in the tax rate is difficult.
Fortunately, Gilead offers a small dividend -- which has a higher yield now that the stock is knocked down -- so investors looking to catch the turnaround can collect some cash while they wait for Gilead's stock to rise again.
10 stocks we like better than Gilead Sciences When investing geniuses David and Tom Gardner have a stock tip, it can pay to listen. After all, the newsletter they have run for over a decade, Motley Fool Stock Advisor, has tripled the market.*
David and Tom just revealed what they believe are the 10 best stocks for investors to buy right now...and Gilead Sciences wasn't one of them! That's right -- they think these 10 stocks are even better buys.
Click here to learn about these picks!
*Stock Advisor returns as of January 4, 2017.
Brian Orelli has no position in any stocks mentioned. The Motley Fool owns shares of and recommends Gilead Sciences. The Motley Fool has a disclosure policy.