3 Reasons Amazon's New Prime Video Doesn't Threaten Netflix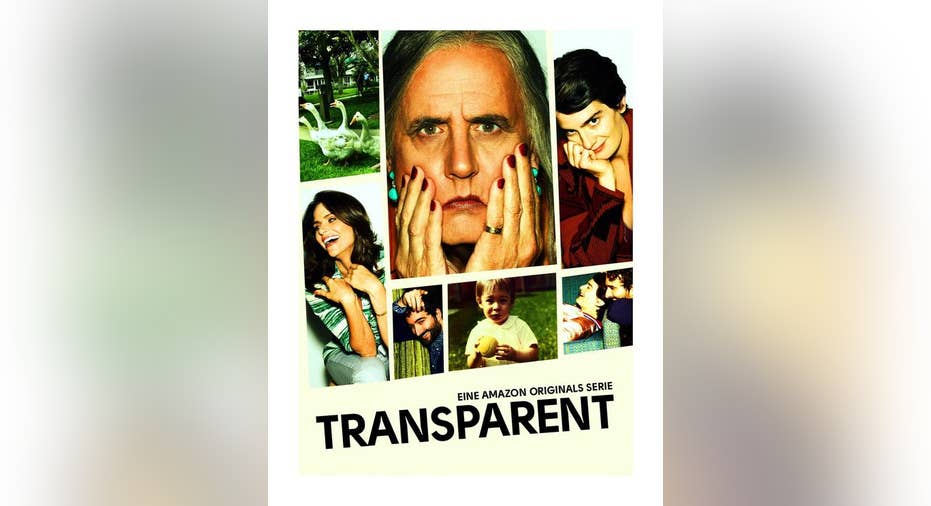 On April 17, Amazon started offering Prime Video as a stand-alone service for the first time. Those interested can subscribe month-to-month for $8.99 per month, whereas Amazon previously required a one-year commitment for Prime. The move puts Amazon in closer competition with Netflix , undercutting the streaming video leader's most popular plan priced at $9.99 per month.
Transparent is Amazon's breakthrough series. Image source: Amazon.
But Netflix doesn't need to worry about the new stand-alone Prime Video service. Amazon's monthly pricing has limited appeal, its content library isn't as compelling as a sole source of video entertainment, and Netflix has some of the most loyal customers in the industry.
This is probably a bad deal for consumersEven if you're only interested in Prime Video, you'll be better off paying for a year of Prime (including two-day shipping and Prime Music) upfront. At $99 per year, that comes out to $8.25 per month.
There's a small population of cord-cutters that are into micro-managing OTT subscriptions based on what they're currently watching. The new monthly pricing for Prime Video opens the door to that niche. But the vast majority of consumers are likely more interested in the full-year "discount."
Macquarie Research's Ben Schachter posits the monthly pricing could appeal to more lower-income households. People who found the $99 upfront payment too costly may have an easier time with the $8.99 (or $10.99 for full Prime benefits) price tag. Prime subscribers are currently concentrated in upper-income households. If Amazon wants to reach its goal of 50% U.S. household penetration by 2020, it needs to find new ways to attract lower-income households.
Prime Video subscribers still subscribe to NetflixWhile just 5% of Netflix subscribers also use Prime Video, a whopping 62% of Prime Video viewers also use Netflix to get their entertainment fix. This is indicative of how subscribers view each service. Netflix is seen as a primary source for on-demand streaming, while Prime Video is seen as complementary.
A recent poll found that more viewers consider Netflix's original content better than any other network's, including HBO. Add to that a curated back catalog of content from other networks, and Netflix is practically indispensable to a cord-cutter or even a cable subscriber. While Amazon has drastically improved its video library over the last few years, most subscribers don't seem to be satisfied with its catalog alone.
Netflix subscribers are extremely loyalNetflix has some of the most loyal customers among streaming video services. While 52% of U.S. broadband households subscribe to Netflix, just 5% cancelled a subscription (including free trials) in the last 12 months, according to research from Parks Associates. That compares extremely favorably with Amazon, Hulu, and the aggregate "others" category.
It's important to note that the period tested included the launches of HBO Now and Showtime's stand-alone service as well as several other niche streaming services. Indeed, Netflix has never had more competition in the streaming space than it does now, and its subscriber loyalty has remained strong.
Another offer from Amazon to pay monthly isn't likely to move the needle on Netflix's churn rate, even if it undercuts Netflix's pricing.
So why is Amazon doing this?It's no secret that Amazon Prime has been a big profit booster for the online retailer. Last year, the membership revenue from arguably the best loyalty program in retail accounted for an estimated 143% of operating profit last year. Monthly subscriptions to Prime or Prime Video allow Amazon to squeeze a little bit of leverage out of its existing Prime assets.
As Ben Schachter pointed out, the new pricing may appeal to lower-income households that don't want to pay a large sum upfront.
Going month-to-month may also extend the on-ramp for Prime from the 30-day free trial. "Continue with Prime for just $8.99 per month" is much more palatable to people testing out the service than $99. Amazon found that Prime members that engaged with Video subscribed at a much higher rate than those that didn't. This may be a way for the company to get more people hooked on video to boost subscriptions to its main Prime business.
The article 3 Reasons Amazon's New Prime Video Doesn't Threaten Netflix originally appeared on Fool.com.
Adam Levy owns shares of Amazon.com. The Motley Fool owns shares of and recommends Amazon.com and Netflix. Try any of our Foolish newsletter services free for 30 days. We Fools may not all hold the same opinions, but we all believe that considering a diverse range of insights makes us better investors. The Motley Fool has a disclosure policy.
Copyright 1995 - 2016 The Motley Fool, LLC. All rights reserved. The Motley Fool has a disclosure policy.