3 Questions for Apple, Inc. CEO Tim Cook Today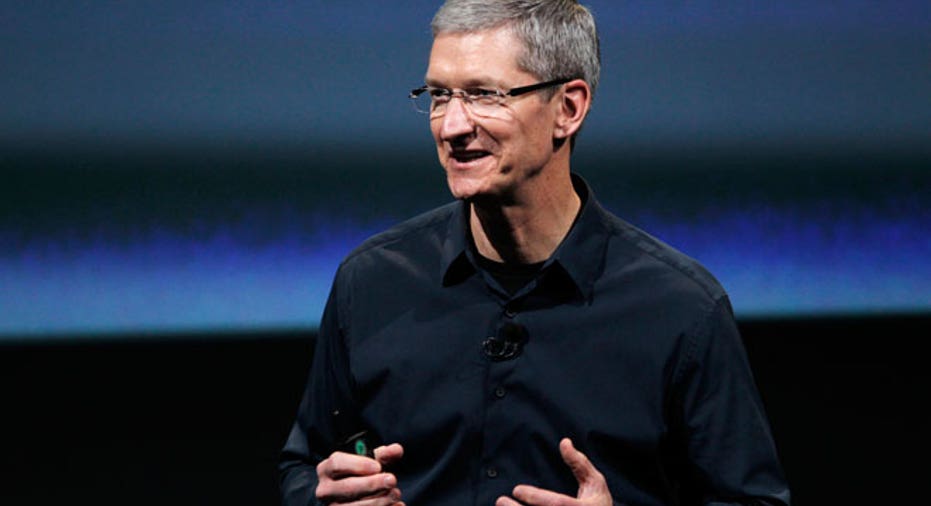 After the market closes today, Apple (NASDAQ:AAPL) will report results for its first fiscal quarter of 2017. Ending Dec. 31, the quarter includes the important holiday period, raising the stakes for the company's performance. Thanks to seasonality and the timing of Apple's latest iPhone launch, the quarter is expected to include record-high revenue.
While Apple's earnings release will give investors a useful window into the company's financial performance, the tech giant's earnings call will likely provide investors with some useful nuggets, too. Ahead the earnings call, which will take place shortly after Apple releases its financial results for the quarter, here are three topics Apple CEO Tim Cook will hopefully address.
1. How Confident is Management in its Product Pipeline?
Recently, Apple's iPhone business has not only leveled off, but it has been in decline. In Apple's fourth fiscal quarter of 2016, for instance, iPhone revenue and unit sales were down 13% and 5% year over year, respectively. While some investors may be hoping the iPhone can return to growth in Apple's first quarter, investors -- or Apple -- shouldn't count on the iPhone to be a major growth driver for the company in the future.
Since iPhone accounts for about 60% of Apple's total sales, the segment's headwinds make the health of the tech giant's product pipeline more important than ever. Of course, given the company's tendency to keep things secret, investors shouldn't expect to get any specific information on new products from Cook during Apple's earnings call, but investors can still look for the CEO to talk about his level of confidence in the company's upcoming products.
2. What Could Apple's Services Revenue Growth Look Like in 2017?
As Apple's iPhone, iPad, Mac and other product segments turned to year-over-year revenue declines recently, the company's services segment -- iTunes, Apple Music, the App Store, iCloud, Apple Pay, licensing and other services -- has continued to grow nicely. In Apple's most recent quarter, services revenue increased 24% year over year.
During Apple's earnings call, investors should look to see if Cook discusses how the company expects this segment to fair in 2017 and beyond. This question could come in many forms, including:
Does Apple expect Apple Music to evolve into a significant driver for the company?
Is growth for Apple Pay accelerating? Or has it leveled off?
Are there new services Apple could launch to continue building out its services ecosystem?
How significant of a role does Apple expect services to play in the long-term?
3. If There's a Tax Break for Repatriation, Does Apple Plan to Take Advantage of it?
Considering President Donald Trump's plan to offer a one-off tax holiday for U.S. companies to repatriate their overseas funds at a lower tax rate, investors are interested in whether Apple plans to take part in such a tax break, and, if it does, to what extent.
Of Apple's enormous $238 billion cash hoard reported in the company's fourth quarter, a whopping $216 billion is held outside of the United States. If Apple has aggressive plans for taking advantage of this tax break, the company could significantly increase its dividend, boost its share repurchase program, pay out a special dividend, or even do all three.
Investors can listen online to Apple's live conference call, which can be found on the company's investor relations website, on Tuesday, Jan. 31, at 2:00 p.m. PT.
10 stocks we like better than Apple When investing geniuses David and Tom Gardner have a stock tip, it can pay to listen. After all, the newsletter they have run for over a decade, Motley Fool Stock Advisor, has tripled the market.*
David and Tom just revealed what they believe are the 10 best stocks for investors to buy right now... and Apple wasn't one of them! That's right -- they think these 10 stocks are even better buys.
Click here to learn about these picks!
*Stock Advisor returns as of January 4, 2017
Daniel Sparks owns shares of Apple. The Motley Fool owns shares of and recommends Apple. The Motley Fool has the following options: long January 2018 $90 calls on Apple and short January 2018 $95 calls on Apple. The Motley Fool has a disclosure policy.