3 Profitable Mid-Cap Stocks That Have Returned More Than 400% in 5 Years -- and Have Room to Run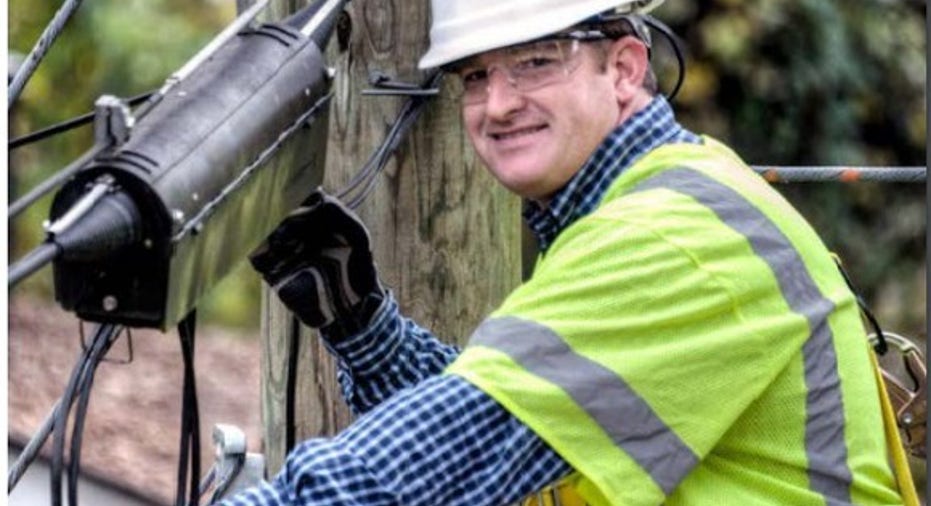 Data by YCharts.
Dycom Industries (NYSE: DY), A.O. Smith (NYSE: AOS), and John Bean Technologies (NYSE: JBT) might not be as sexy as Amazon and Netflix, for instance. However, the stocks of these three industrial companies have each returned more than 400% -- thats a fivefold increase -- over the five-year period through Aug. 24, which is more than the stocks of both market-smashing darlings.
More important, all three of these mid caps (companies with market capitalizations between $2 billion and $10 billion) have catalysts that could keep their stock parties going over the long term.Here's a general overview, and then we'll play like contractor Dycom and dig in.
| Company | Market Cap | Dividend Yield | Beta | 1-Year Total Return |
| --- | --- | --- | --- | --- |
| Dycom Industries | $2.7 billion | -- | 1.4 | 43.2% |
| A.O. Smith | $8.4 billion | 1.0% | 1.5 | 58.3% |
| John Bean Technologies | $2.0 billion | 0.6% | 1.4 | 112% |
Data source: YCharts.
All three stocks have higher-than-average betas, a measure of stock price volatility relative to the market, which has a beta of 1. Dycom and John Bean are 40% more volatile than the market, while A.O. Smith is 50% more volatile.
I've included the one-year returns so you can see that none of the huge five-year gains are due to a one-hit-wonder year.
A specialty contractor focused on telecom work
Image source: Dycom Industries.
Dycom Industries provides program management, design, engineering, aerial and underground construction, and fulfillment services for telecommunications companies in the U.S. and Canada. It also provides other contracting services to various utilities.AT&T, Comcast,Verizon,andAlphabet's(NASDAQ: GOOG)(NASDAQ: GOOGL)Google are among its biggest customers.
The company's robust growth has been largely driven by major telecommunications companies that have been deploying significant wireline networks across much of the U.S. These upgrades enable faster broadband internet speeds, which are needed because of the growing popularity of activities such as video streaming.
Dycom this week reported another superb quarter, with fiscal fourth-quarter revenue soaring 36.4% and adjusted earnings per share surging 69%from the year-ago period. The results did, however, get a boost from the extra week in the quarter, compared to the fourth quarter of last year.
The company has catalysts for future growth, such as the projected robust growth of virtual reality (VR), which will require even faster broadband speeds. Investors, however, should be aware that Dycom's installation of fiber-optic lines for Google's Fiber initiative is expected to slow down. Google has reportedly shelved for now its plans to roll out fiber lines for high-speed broadband in California. It's exploring using a wireless method of deploying broadband, as revealed earlier this month in anFCC filing. Thiscould be a coup for the tech giant since this method has the potential to significantly lower installation costs.
The U.S.' leading water heater manufacturer that's growing in China
Image source: A.O. Smith.
A.O. Smith is a water technology company whose primary business is manufacturing residential and commercial water heaters and boilers, though it also has a small water purification business. It's the market share leader in the U.S. for both residential and commercial water heaters.
The company's North American business, which accounted for 68% of revenue in 2015, provides fatter profit margins, while its China business has been its growth engine. More recently, A.O. Smith has entered the Indian market. China and India are the world's No. 1 and No. 2 most populous countries, respectively, with waves of their populations flowing into the middle class -- and projected to continue to do so. Assuming the company continues to be successful in the Chinese market and is successful in India, this phenomenon should power its long-term growth.
A.O. Smith's revenue grew a modest 2%, or 4% in constant currency, in the second quarter. Earnings per share, however, jumped 24%, driven by higher prices in North America and considerably lower materials costs.China sales rose 10%, or nearly 16% in local currency. Thanks to its solid results in the first half of the year, management raised its full-year2016 earnings guidance. It now expects EPS to be between $3.58 and $3.64, representing year-over-year growth of 14.2% at the midpoint.
A provider of tech solutions to the food processing and air transportation industries
Image source: John Bean Technologies.
John Bean Technologies has two segments: FoodTech, which focuses on the high-value end of the food (and beverage) processing industry, and AeroTech, which provides essential equipment and services to the air transportation industry, such as providing jetways and towing equipment used in airport operations.
FoodTech accounts for more than two-thirds of the companys total revenue and has more recently been the better performer, thanks to John Beans strong organic growth, combined with its very successful acquisition strategy. There's no reason to believe this won't continue, as the very broad food processing equipment manufacturing arena is quite fragmented and ripe for further consolidation.
John Beans revenue jumped 29.1% year over year in the second quarter, while adjusted earnings per share rose an even tastier 39.6%. Because of the companys robust results in the first half of the year, management raised its full-year 2016 guidance. It now expects revenue to grow by 16%, with acquisitions accounting for 10% growth, which is up from its prior guidance of 15%. Adjusted earnings are projected to be in the range of $2.25 to $2.35 per share, up from its prior guidance of $2.15 to $2.30 per share. Earnings guidance, at the midpoint, represents annual growth of 22.3%.
Many happy returns
The stocks of Dycom Industries, A.O. Smith, and John Bean Technologies have all had fantastic runs and have catalysts that could help power long-term growth. Im not going to tell you any of them are going to turn into the next market-smashing stock, but theyre all worth further exploration if you're a growth investor who's comfortable with some volatility and looking for quality mid-cap stocks.
A secret billion-dollar stock opportunity The world's biggest tech company forgot to show you something, but a few Wall Street analysts and the Fool didn't miss a beat: There's a small company that's powering their brand-new gadgets and the coming revolution in technology. And we think its stock price has nearly unlimited room to run for early-in-the-know investors! To be one of them, just click here.
Suzanne Frey, an executive at Alphabet, is a member of The Motley Fools board of directors. Beth McKenna has no position in any stocks mentioned. The Motley Fool owns shares of and recommends Alphabet (A and C shares), Amazon.com, Netflix, and Verizon Communications. The Motley Fool recommends John Bean Technologies. Try any of our Foolish newsletter services free for 30 days. We Fools may not all hold the same opinions, but we all believe that considering a diverse range of insights makes us better investors. The Motley Fool has a disclosure policy.