3 Predictions for Celgene Corporation in 2016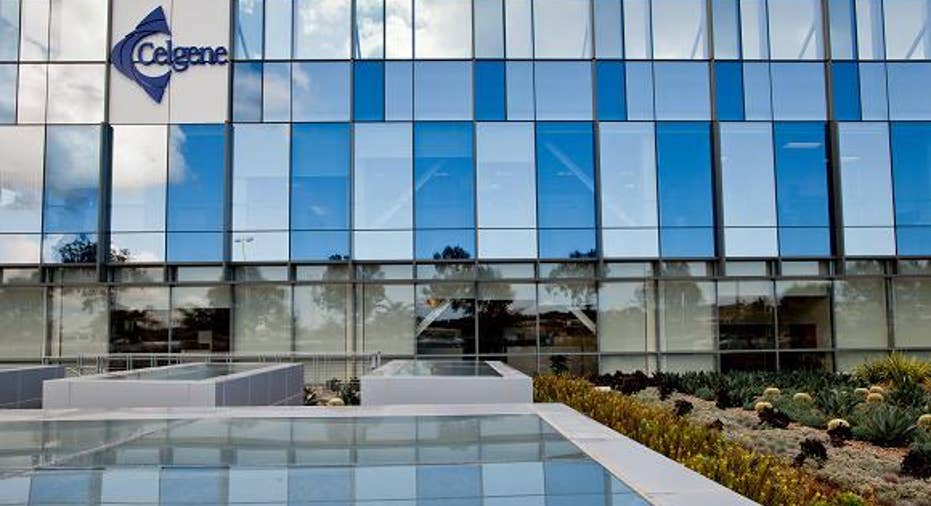 Image Source: Celgene Corporation
Had I made a prediction for how well Celgene Corporation's stock would perform in 2015, I wouldn't have fared well. I would have projected solid double-digit gains for Celgene this year. The reality, though, is that shares are not far from where they began in 2015.
So it's with no small amount of trepidation that I now make a few predictions for Celgene in 2016. However, I think three scenarios have a good chance of happening next year.
1.The song remains the same for RevlimidIt doesn't take a big leap of faith to believe that Revlimid will continue to be the powerhouse behind Celgene's success. The drug is on track to generate around $5.8 billion in revenue this year, and I think Revlimid will top $6.5 billion in 2016 sales.
While U.S. sales will no doubt remain strong, international markets should be the real story for Revlimid's growth next year. Celgene's efforts to hammer out reimbursement deals with payers for the use of the drug in treating newly diagnosed myeloma should pay off. The biotech should also launch Revlimid as a treatment for first-line myeloma in several new markets.
Some might be worried that payers, particularly in the U.S., might attempt to adopt a "pay-for-performance" reimbursement option for drugs including Revlimid. The concern is that reimbursement might be lower for indications where the drug isn't as effective. My take is that, while such an approach could eventually become reality, nothing will happen in 2016.
2.Whole lotta love for OtezlaCelgene might have been a one-trick pony in the past with its reliance on Revlimid, but those days are gone. Cancer drug Abraxane is already approaching blockbuster status. Pomalyst, which (like Revlimid) treats multiple myeloma, isn't too far behind. Celgene's fastest rising star, though, is Otezla.
The biotech has managed to carve out a nice niche in the psoriasis and psoriatic arthritis markets with Otezla. While several leading treatments for those indications require injections, Otezla is a pill. The convenience factor, along with its solid efficacy, helped propel the drug to reach $139 million in sales during the third quarter of 2015 -- an impressive 55% jump over the second quarter.
I look for 2016 to be a banner year for Otezla. Celgene's direct-to-consumer marketing campaign should continue to drive patient interest. International launches should also push revenue higher. Celgene says that Otezla is both taking market share away from the leading biologics and simultaneously expanding the market to include patients who haven't taken biologics in the past. That's a recipe for sustained success.
3.Partnerships rock and rollThe big news for Celgene in 2015 related to its acquisition of Receptos. With over $7 billion in cash and cash equivalents stockpiled, it wouldn't be surprising to see the big biotech make another buy next year. However, I suspect partnerships will also play an important role for Celgene in 2016.
Celgene's deal with Juno Therapeutics stands out to me as the most promising current partnership. Juno is a leader in T cell therapeutics for treatment of various forms of cancer. Celgene paid $150 million upfront, plus bought 10% of Juno's stock in exchange for an option to commercialize several of Juno's drug candidates.
Juno doesn't have any drugs near approval yet, so the partnership won't add any revenue for Celgene next year. However, CD-19 is a Chimeric Antigen Receptor Technology (CAR-T) drug in phase 2. I expect good news from clinical studies for the drug. And if that good news does indeed come through, I think that Wall Street will reward Celgene for its foresight in landing the deal with Juno despite initial concerns that the price tag was too high.
Music to shareholders' earsIf Revlimid keeps up its winning way, Otezla's growth continues to skyrocket, and partnerships like the one with Juno bear fruit, Celgene's stock should perform much better in 2016 than it did in 2015. I don't have any reservations about the first two of those predictions; Revlimid and Otezla might stumble, but I think the chances are low of either drug encountering serious problems. However, there's always a risk with any drug in the development pipeline, so Juno's CD-19 and other prospective treatments could be less successful than I think they'll be.
Still, I'm bullish on Celgene for next year (and the years afterward, for that matter). The stock is over 20% below the high it set in July. I think it could regain those levels in 2016. If it does, that would be music to Celgene shareholders' ears.
The article 3 Predictions for Celgene Corporation in 2016 originally appeared on Fool.com.
Keith Speights owns shares of Celgene. The Motley Fool owns shares of and recommends Celgene. The Motley Fool recommends Juno Therapeutics. Try any of our Foolish newsletter services free for 30 days. We Fools may not all hold the same opinions, but we all believe that considering a diverse range of insights makes us better investors. The Motley Fool has a disclosure policy.
Copyright 1995 - 2015 The Motley Fool, LLC. All rights reserved. The Motley Fool has a disclosure policy.