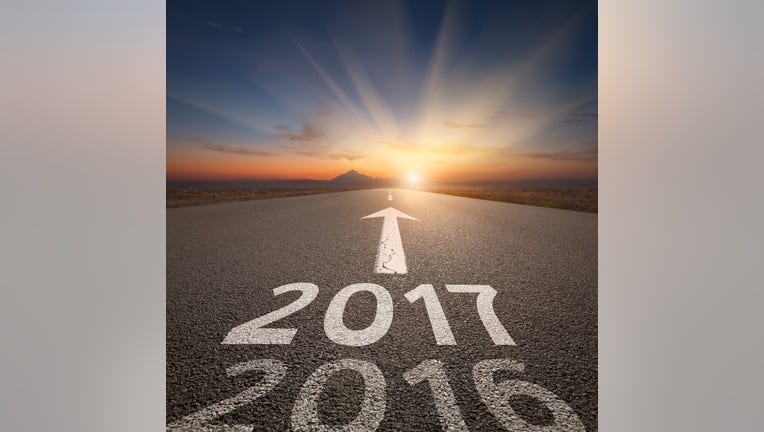 To say that 2016 has been an up-and-down year for Ionis Pharmaceuticals, Inc. (NASDAQ: IONS) is an understatement. In the first half of the year, shares of the biotech plunged more than 60%. Since July, though, Ionis' stock has rebounded by over 75%. Next year could be critical for the company. Here are three potentially huge catalysts that could send Ionis' shares soaring even more.
Image source: Getty Images.
1. Successful launch of Spinraza
Ionis and partner Biogen (NASDAQ: BIIB) recently announced great results for Spinraza in treatingspinal muscular atrophy. The U.S. Food and Drug Administration (FDA) already accepted a New Drug Application (NDA) for the experimental drug and intends to take action on an expedited basis.
Biogen expects to launch Spinraza in the U.S. no later than the first quarter of 2017. The big biotech has also filed for regulatory approval in Europe and is moving forward with initiation of filings in other countries.
Ionis received $75 million in July when Biogen exercised its option for a worldwide license to Spinraza. A successful launch of Spinraza could translate into a big boost for Ionis. The biotech stands to gain up to $150 million in milestone payments and a tiered royalty of up to a mid-teen percentage of sales of the drug. Analysts expect Spinraza to generate peak annual sales between $1.2 billion and $1.7 billion.
2. Good news for volanesorsen
Results from a late-stage study ofvolanesorsen in treating hypertriglyceridemia are expected in December of this year. Ionis has begun preparing for regulatory filings in 2017.
The company should announce additional results in the first half of next year from a late-stage study of volanesorsen in treating familial chylomicronemia syndrome (FCS), a rare disease that causes extremely high triglyceride levels.A third phase 3 study of the experimental drug targeting treatment of another rare genetic disorder, familial partial lipodystrophy(FPS), is expected to wrap up in the third quarter of 2017.
Of the 30 clinical programs in Ionis' pipeline,volanesorsen is one of only a handful that the biotech is developing by itself. If the late-stage results for the drug are good (and especially if the FDA approves on an accelerated basis), Ionis' stock should see a nice bump.
3. Positive results forIONIS-TTRrx
Ionis expects to announce results from a late-stage study of IONIS-TTRrx as a potential treatment for familial amyloid polyneuropathy(FAP) in the first half of 2017. Over half of the patients in this study also haveTTR amyloid cardiomyopathy. Ionis thinks that these forms ofTTR amyloidosis combined present a great market opportunity.
GlaxoSmithKline (NYSE: GSK) has an option to exclusively license IONIS-TTRrx. The big drugmaker delayed its plans to advance the drug to a phase 3 study for patients with TTR amyloid cardiomyopathyearlier in 2016 after potential safety concerns were raised. Glaxo instead decided to wait on the results from Ionis' FAP study.
Because of the unmet medical need and severity of FAP, it's entirely possible that IONIS-TTRrx could make it to market quickly if Ionis' phase 3 results are solid. GlaxoSmithKline is already laying the groundwork to launch the drug commercially.
Looking ahead
There are still plenty of risks for Ionis in the year ahead. Biogen's launch of Spinraza might not go as well as expected. Late-stage clinical studies could prove disappointing.
However, I suspect that Ionis is poised for its long-awaited success. My prediction is that 2017 will be more like the latter half of 2016 than the first half for the biotech.
10 stocks we like better than Ionis Pharmaceuticals When investing geniuses David and Tom Gardner have a stock tip, it can pay to listen. After all, the newsletter they have run for over a decade, Motley Fool Stock Advisor, has tripled the market.*
David and Tom just revealed what they believe are the ten best stocks for investors to buy right now... and Ionis Pharmaceuticals wasn't one of them! That's right -- they think these 10 stocks are even better buys.
Click here to learn about these picks!
*Stock Advisor returns as of November 7, 2016
Keith Speights has no position in any stocks mentioned. The Motley Fool owns shares of and recommends Biogen and Ionis Pharmaceuticals. Try any of our Foolish newsletter services free for 30 days. We Fools may not all hold the same opinions, but we all believe that considering a diverse range of insights makes us better investors. The Motley Fool has a disclosure policy.