3 Potential Catalysts That Could Send TerraForm Power Shares Soaring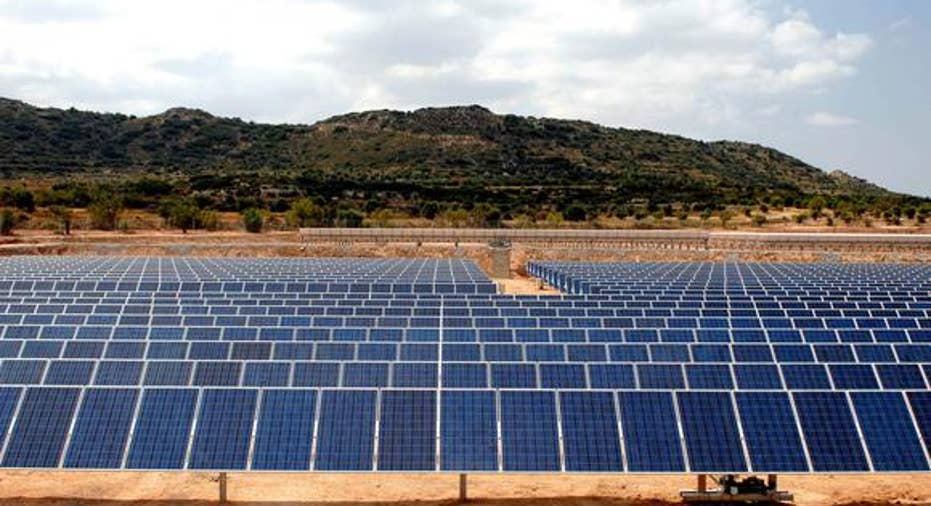 Image source: SunEdison.
TerraForm Power shares haven't done well because its parent company,SunEdison , has experienced substantial liquidity problems. Because SunEdison controls the majority of TerraForm Power voting stock, investors fear that SunEdison will use TerraForm Powerin negative ways to solve its liquidity problems and that those negative methods will destroy TerraForm Power's value. Fortunately, there are three potential catalysts that could solve TerraForm Power's SunEdison problem and send its shares higher.
1. SunEdison settles its accounting problems and files its annual reportThere is a cloud hovering around SunEdison due to its accounting problems and the fact that it hasn't filed its annual report yet. Due to previously lax accounting, SunEdison is investigating the accuracy of some of its financial statements that might affect the company's liquidity position. Because its accounting also affects its annual report, SunEdison has had to delay filing its annual report twice so far. Given that TerraForm Power depends on SunEdison for some of its data, TerraForm Power has also had to delay filing its annual report.The delays damage investor confidence as some investors will naturally fear the worst.
If SunEdison's investigation shows that its accounting problems aren't life-threatening and the company files its annual report, however, TerraForm Power will be able to file its annual report and both companies will gain more investor confidence. Greater investor confidence will translate into a lower cost of capital.
2. SunEdisongets acquiredAnother reason TerraForm Power shares have lagged is if SunEdison'sliquidity problem gets worse, SunEdison could be forced to sell some of its TerraForm Powershares and TerraForm Power's stock price would dive. That share-flooding scenario would not occur if another company bought SunEdison. Because a potential acquirer would by definition have more liquidity than SunEdison (unless the acquirerstretched itself too far by making the acquisition in the first place), a SunEdison acquisition would materially lower concerns that the parent company would use TerraForm Powerin disadvantageous scenarios that might destroy shareholder value. That would, in turn, send TerraForm Power shares higher.
The scenario of SunEdison selling itself isn't pie-in-the-sky. Greenlight Capital, which has one representative on SunEdison'sboard of directors, wrote in a 13D filing in January that it wants the company to potentially consider selling itself.
3. Crude prices and MLP valuations increaseAlthough oil and gas MLPs and renewable energy yieldcos don't have much in common and shouldn't be correlated with each other, many investors make their purchasing decisions on a relative basis, and the low MLP valuations weaken renewable yieldco valuations. While that doesn't seem fair, the opposite is also true. If crude prices rise substantially, MLP valuations will soar, and so will renewable energy yieldco valuations. If renewable energy yieldco valuations rise, TerraForm Power's yield will decline. If TerraForm Power's yield falls under 5-7%, the yieldco will be able to grow profitably again and the market will start giving credit to TerraForm Power's future growth potential.
TerraForm Power has many attractive qualities
TerraForm Power has many positives. The company has a high-quality contract portfolio with an average customer credit rating of A-. The high customer credit rating ensures many of TerraForm Power's customers will pay their bills no matter what, and that TerraForm Power will have stable and predictable cash flows even during a recession. TerraForm Power doesn't have much foreign exchange exposure. Because most of its assets are in the United States, the company's earnings won't decline much if the U.S. dollar rallies. The vast majority of TerraForm Power'scontracts are long-term pacts, with 31% of the company's contracts being 11-15 years long, 33% being 16-20 years long, and 20% being over 20 years in length. The long-term nature of TerraForm Power's contracts provides its shareholders great visibility on the company's future cash flows. Best of all, TerraForm Power's stock pays a dividend of $0.35 per quarter, giving its shares a yield of 14.5%. Given that solar panel and wind turbine output don't decline much on an annual basis, the 14.5% yield is very attractive.
Investor takeawayBecause SunEdison still retains control of it, TerraForm Powerisn't a safe buy yet. If SunEdison's accounting problems aren't life threatening and the company files its annual report, SunEdison settles all its legal problems, crude prices rise substantially, or SunEdison gets acquired, TerraForm Power'svalue proposition will jump and it will be a better buy than before.
The article 3 Potential Catalysts That Could Send TerraForm Power Shares Soaring originally appeared on Fool.com.
TMFJay22 has no position in any stocks mentioned. The Motley Fool has no position in any of the stocks mentioned. Try any of our Foolish newsletter services free for 30 days. We Fools may not all hold the same opinions, but we all believe that considering a diverse range of insights makes us better investors. The Motley Fool has a disclosure policy.
Copyright 1995 - 2016 The Motley Fool, LLC. All rights reserved. The Motley Fool has a disclosure policy.