3 Perfect Stocks for Retirees in Their 60s to Consider Buying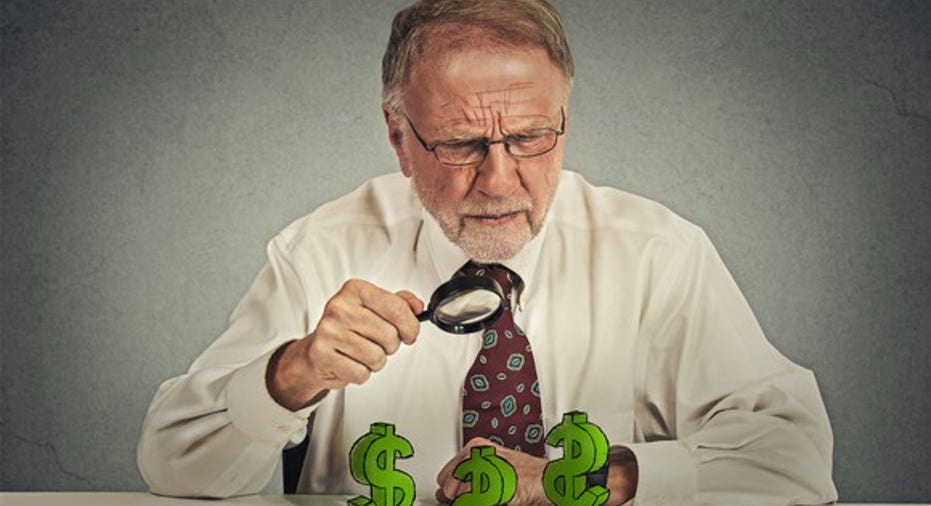 It's been a wild beginning to 2016. Over the course of the first 10 trading days of the year, all three major U.S. indexes lost between 8% and 10% of their value, marking the worst start to a new year ever! Of course, the voracious rally during the final seven weeks of the quarter also represented the S&P 500's biggest quarterly comeback in 83 years.
But take a step back beyond just the first quarter and a pretty easy to observe trend emerges: the stock market tends to increase in value over the long-term. Retirees in their 60s might scoff at the use of the word "long-term," but age expectancy data suggests that the average 60-year-old alive today will live another two-plus decades. Meanwhile, medical costs continue to climb, and seniors still want to ensure that they've set up their loved ones for financial success that's on par or better than their own. To do that, retirees need to constantly be thinking about investing for the future, even in their 60s.
Three perfect stocks for retirees in their 60s to consider buying
However, investing in your 60s is often different than investing in your 30s. Typically retirees have less tolerance for capital risk, and gravitate more toward income stocks. Thus, the perfect stocks for retirees in their 60s tend to have above-average dividend yields (and by "above-average" I mean relative to the S&P 500's yield of 2.1%), but they still offer reasonable growth opportunities that take into account the growing life expectancies of people in their 60s, and the need to continue building upon nest eggs during retirement.
With that in mind, here are three perfect stocks for retirees in their 60s to consider buying.
Johnson & Johnson
Yes, healthcare giant Johnson & Johnson is a bit of a multi-generational stock, but it looks to be an especially smart stock to consider for retirees due to its business diversity, the growth potential of its pharmaceutical business, and of course its rock-solid dividend.
One thing retirees are bound to like about Johnson & Johnson is its exceptionally low volatility (its beta is just 0.79) derived from its diversified business model. Although J&J's pharmaceutical segment can be exposed to patent expirations, the company's medical device segment and consumer health products deliver fairly predictable cash flow. Both geographic and operational diversity mean few surprises for investors.
In terms of growth, Johnson & Johnson's pharmaceutical business is where it's at. J&J brought 14 novel therapies to market between 2009 and mid-2014, of which half are generating at least $1 billion annually in sales. Between 2015 and 2019, J&J anticipates bringing another 10 novel therapies to market with blockbuster annual sales potential (i.e., $1 billion+).
Johnson & Johnson is also part of an exclusive club known as Dividend Aristocrats. Comprised of just over four dozen publicly traded companies, Dividend Aristocrats have raised their payouts for at least 25 straight years. In J&J's case, the company has boosted its payout in 54 consecutive years. Currently yielding 2.8%, and also sporting one of only two AAA credit ratings from Standard & Poor's for publicly traded companies, J&J is a stock for retirees to seriously consider buying.
Image source: Intel.
Intel
When it comes to chip-making giant Intel , retirees are getting access to two vastly different businesses.
On one end, Intel has absolute market dominance when it comes to supplying processors for consumer and enterprise PCs. According to CPU Benchmark in Q1 2016, Intel processors can be found in more than 80% of all PCs in use, compared to less than 20% for Advanced Micro Devices' processors. This variance is only expected to grow with AMD currently focused on the cloud and gaming. To be clear, PCs are a slowly withering business -- but for Intel this still means substantial cash flow generation, which allows for healthy reinvestment opportunities.
The remainder of Intel's business focuses on next-generation chip demand. This means the Internet of Things (i.e., having devices such as refrigerators, thermostats, and cars, connected to the Internet and able to communicate with one another) and other smart devices that will require programmable chips. For instance, Intel's purchase of Altera last year gave the chip giant greater access to data centers and customizable chips that can be used in next-generation devices.
Intel's legacy cash flow from its PC business, coupled with the substantial growth prospects from IoT and data centers, as well as its 3.5% dividend yield, make it an intriguing stock for retirees in their 60s to consider buying.
Image source: United Parcel Service.
United Parcel Service
Finally, retirees would probably be wise to give logistics giant United Parcel Service a closer look.
Unlike Johnson & Johnson and Intel, there's no product-based innovation that drives growth. Instead, United Parcel Service benefits from relatively minimal large-scale competition within the logistics industry, as well as exceptional pricing power. For instance, it would take a massive amount of capital for another company to enter the logistics space and build up the brand value that UPS has built up with consumers and businesses for more than 100 years. Having few choices when it comes to shipping means UPS tends to command strong pricing power. This pricing power ensures that UPS' growth rate often matches or tops the U.S. growth rate and/or inflation rate.
Additionally, United Parcel Service believes that it can grow EPS by a double-digit percentage annually if it heavily reinvests in new logistics technology. For example, the On-Road Integrated Optimization and Navigation system, or ORION, is expected to provide package-level detail and online map data that will help drivers optimize their routes and deliveries. UPS anticipates that the implementation of ORION can save the company $400 million annually. UPS also plans to leverage its investments in high-growth markets such as Europe and Asia.
Sporting a 3.1% dividend yield, steady long-term growth prospects, and below average volatility, United Parcel Service looks to be a solid choice for new retirees.
The article 3 Perfect Stocks for Retirees in Their 60s to Consider Buying originally appeared on Fool.com.
Sean Williamshas no material interest in any companies mentioned in this article. You can follow him on CAPS under the screen nameTMFUltraLong, track every pick he makes under the screen name TrackUltraLong, and check him out on Twitter, where he goes by the handle@TMFUltraLong.The Motley Fool owns shares of and recommends Johnson & Johnson. It also recommends Intel and United Parcel Service. Try any of our Foolish newsletter services free for 30 days. We Fools may not all hold the same opinions, but we all believe that considering a diverse range of insights makes us better investors. The Motley Fool has a disclosure policy.
Copyright 1995 - 2016 The Motley Fool, LLC. All rights reserved. The Motley Fool has a disclosure policy.