3 Perfect Stocks For Investors in Their 20s to Consider Buying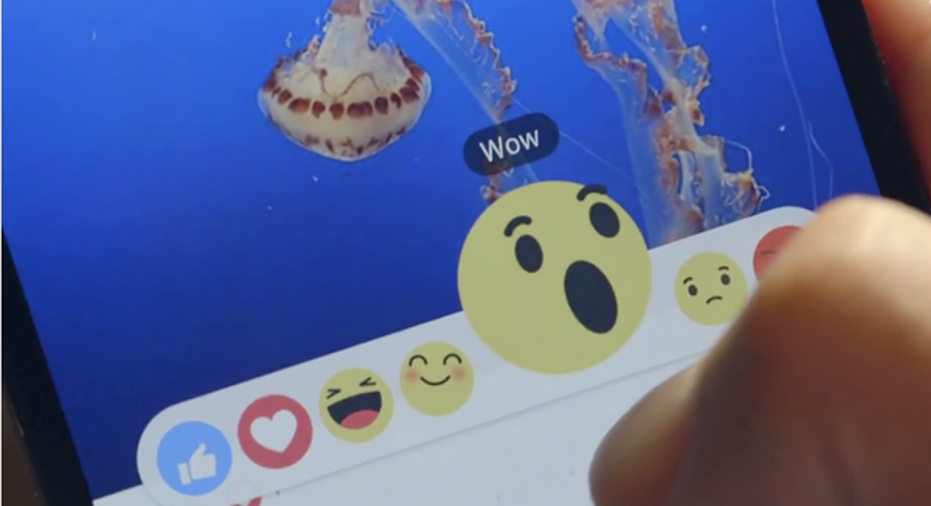 There are few tried and true formulas when it comes to investing, but one aspect of investing that remains constant is that the earlier you begin, the more likely you are to generate real wealth over your lifetime and meet your financial needs during retirement. The longer you wait to begin investing for your future, the more time and compounding ability you've lost.
For many people entering the workforce in their 20s, it's the perfect time to begin regularly putting money towards retirement and building their nest egg with investments in the stock market. The big question is what stocks to buy.
The advantage people in their 20s have is time. Everyone is going to lose money from time to time when buying stocks, but people in their 20s have the luxury of allowing time to correct these mistakes. This allows younger adults more freedom to make riskier investments that focus more on growth and less on capital retention and dividend income. To be clear, this doesn't mean you should avoid dividend stocks if you're in your 20s. To the contrary, dividend stocks tend to outperform non-dividend-paying stocks over the long run. But it does mean that your focus should be on game-changing businesses, which in some cases may not pay dividends.
Here are some examples of what I believe to be perfect stocks for investors in their 20s to consider buying.
Image source: Centers for Disease Control and Prevention.
CelgeneBeing a biotech fan, I can think of no better growth juggernaut for 20-somethings to consider than Celgene . Celgene offers a laundry list of attractive qualities, but it's the company's organic growth prospects that really stand out.
Leading the charge is Revlimid, the company's multiple myeloma blockbuster drug that's on pace to produce $6.7 billion in sales in 2016 and an estimated $8 billion in 2017. Having worked out a deal with generic drug producers last year that will allow for limited generic production beginning in March 2022, a full entrance of generics isn't expected until January 2026. Revlimid could easily continue its growth trend for another five or 10 years.
Beyond Revlimid, Celgene has oral anti-inflammatory drug Otezla, which is on pace to become a blockbuster drug in 2016; Pomalyst for multiple myeloma, which should cross the $1 billion sales barrier in 2016; and Abraxane, a breast, lung, and pancreatic cancer drug with slowing growth, but which is still on pace for about $1 billion in 2016 sales.
Looking ahead, Celgene has high hopes for ozanimod, an experimental next-generation multiple sclerosis and ulcerative colitis treatment that could generate $4 billion or more in annual sales, and it's working on more than 30 collaborations, many of which are in cutting-edge oncology indications.
Celgene's projected long-term double-digit sales growth, sub-one PEG ratio, and dominance in multiple myeloma market share are all buying points investors in their 20s would be wise to consider.
Image source: Facebook.
FacebookSpeaking of growth, and a service many people in their 20s are likely familiar with, Facebook is an investment worth considering, especially after its blowout first-quarter earnings results.
Put plainly, Facebook is utterly dominant when it comes to social media networking. It's done an incredible job of utilizing its platform to keep users engaged, as evidenced by the 989 million daily active mobile users in Q1, a 24% year-over-year increase. And it's done an even better job monetizing its platform to get top dollar from advertisers in mobile. Overall, advertising revenue jumped 57% in Q1 2016 from the prior-year period to $5.2 billion. Best of all, we're still in the relatively early innings of monetizing mobile advertising, so there's plenty of growth yet to come.
Another amazing aspect of Facebook is that it hasn't even touched the tip of the iceberg yet in terms of monetizing Messenger, Instagram, or WhatsApp. For the time being, it's working on boosting membership and increasing engagement, which in turn only makes its website more valuable to advertisers. However, we're also seeing Facebook expand into new platforms, including payments. Payments and fee-based services could offer new channels for Facebook to meet consumers' needs, as well as generate additional revenue and profits for the company.
Facebook's forward P/E of 26 might look aggressive, but its five-year growth rate is closer to 30% on a compounded basis. That works out to a cheap PEG of 0.9, and makes Facebook a strong consideration for younger investors.
Image source: Spirit Airlines.
Spirit Airlines Historically, airlines haven't been the best industry to invest in over the long run. Then again, Spirit Airlines isn't your normal airline. It's really in a class of its own when it comes to targeting the cost-conscious consumer, meaning the industry's past problems don't have any bearing on its long-term business strategy.
Spirit Airlines has a handful of factors working in its favor. One of the more overlooked is that its 77-plane fleet has an average age of just 5.3 years according to AirFleets.net. That makes it among the youngest fleets in the entire industry, including major, national, and regional airlines. A young fleet means fewer mechanical issues and more time flying, as well as better fuel efficiency.
Beyond just fleet age, Spirit Airlines' biggest competitive advantage is its bare-bones ticket pricing. Spirit uses its ticket prices like a dangling carrot to lure in consumers, then tacks on ancillary fees which become almost pure profit for the airline. In many instances, Spirit's fees rise dramatically if the consumer needs to speak with a Spirit agent at the airport or over the phone, meaning it encourages the consumer to use point-of-sale kiosks, or handle transactions online through their personal computer. This reduces costs on Spirit's end, and allows these ancillary fees to go right to the bottom line.
Boasting a rare net cash position in the airline industry, and on pace to potentially double its revenue over the next five or six years while maintaining its superior margins, Spirit Airlines is a company worth serious consideration by investors in their 20s.
The article 3 Perfect Stocks For Investors in Their 20s to Consider Buying originally appeared on Fool.com.
Sean Williamshas no material interest in any companies mentioned in this article. You can follow him on CAPS under the screen nameTMFUltraLong, track every pick he makes under the screen name TrackUltraLong, and check him out on Twitter, where he goes by the handle@TMFUltraLong.The Motley Fool owns shares of and recommends Celgene and Facebook. It also recommends Spirit Airlines. Try any of our Foolish newsletter services free for 30 days. We Fools may not all hold the same opinions, but we all believe that considering a diverse range of insights makes us better investors. The Motley Fool has a disclosure policy.
Copyright 1995 - 2016 The Motley Fool, LLC. All rights reserved. The Motley Fool has a disclosure policy.