3 Overlooked Tech Stocks that Tripled in a Year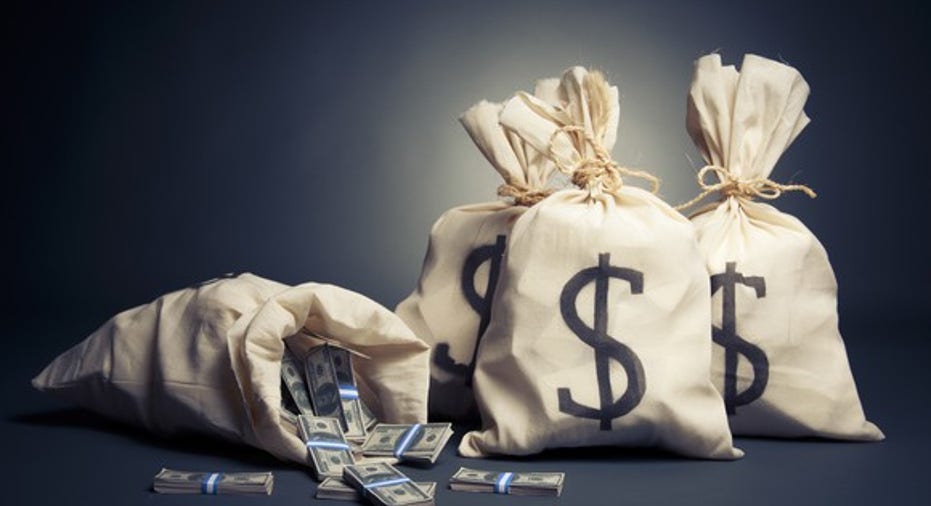 Many tech investors are constantly looking for great growth stocks with the potential to become "multi-baggers" within a short time. In a previous article, I highlighted three stocks -- AMD, Oclaro, and Weibo -- which could have tripled your money over the past year.
Image source: Getty Images.
Today, I'll cover three lesser-known stocks which delivered similar returns this year -- Finisar (NASDAQ: FNSR), Energous (NASDAQ: WATT), and Wix.com (NASDAQ: WIX).
Finisar
Shares of Finisar, the world's top maker of optical subsystems and components for data transfer and telecom applications, have more than tripled since last December. That rally lifted the stock to a five-year high thanks to robust demand for its 100G transceivers, wavelength selective switches, and ROADM line card products.
Finisar's revenue rose15% annually to $369.9 million last quarter, representing the company's strongest growth rate in eight quarters. Non-GAAP net income jumped 143% to $65.2 million, and its GAAP net income soared 634% to $48.8 million. Analysts expect Finisar's revenue andnon-GAAP earnings to respectively grow 16% and 74% this year.
Big infrastructure upgrades across the market boosted sales of fiber optic equipment across the market, enabling companies like Finisar to sell their products at higher margins. However, that growth is generally cyclical, and Finisar's sales and earnings growth stagnated last year -- resulting in fairly easy year-over-year comparisons. Finisar also now trades at 67 times earnings -- which is much higher than its industry average of 25. Therefore, investors should think twice before chasing this cyclical stock at multi-year highs.
Energous
Energous develops a wireless charging technology, called WattUp, which can charge devices at a distance instead of on stationary charging pads. Energous hasn't publicly launched its technology yet, butit claims that its prototype can charge devices within a 15 feet range.
Image source: Energous.
Energous' only source of revenue is "engineering revenue" from potential customers and partners. That amount was a paltry $1 million last quarter, which didn't come close to offsetting its $11.1 million in operating expenses. However, Energous claims to have already exceeded its goal of securing 12 licensing and proof of concept agreements this year. Its latest partnership with power management company Dialog Semiconductor includes a $10 million investment and co-marketing deals.
Energous will start integrating its miniature WattUp transmitter designs into its partners' consumer products next year. The company claims that those orders will boost its free cash flow back to break even levels by the third quarter of 2017. But without any consistent revenue or earnings growth, Energous remains a highly speculative stock. However, investors are clearly excited about its prospects -- the stock has risen more than fourfold since January.
Wix.com
Wix.com is a cloud-based platform which helps businesses sell products, take reservations, schedule appointments, and organize other tasks online. It also helps companies create, manage, and optimize websites for SEO and e-commerce purposes. Wix offers free and premium subscriptions, and lets its users buy "plug in" apps (like booking or payment gateways) from its app store.
Shares of Wix have more than tripled since February thanks to the company's impressive sales growth. Its revenue rose41% annually to $75.6 million last quarter, fueled by a 40% surge in premium subscribers and higher collections per new subscriber. Wix also noted that the initial reception for Wix ADI, its new AI-powered platform which uses a few simple questions to build tailored websites, has been "very positive." Analysts expect Wix's revenue torise 41% this year.
Wix isn't profitable, but its non-GAAP net loss of $1.6 million last quarter was an improvement from its loss of $6.1 million the prior year quarter. Its GAAP net loss also narrowed from $11.7 million to $9.6 million, and its free cash flow surged 74% to $9.4 million. However, Wix is still pretty pricey at 8 times sales -- so investors should be careful with this high-flying stock.
The key takeaway
Finisar, Energous, and Wix.com all face distinct challenges. The cyclical nature of the fiber optics market could limit Finisar's growth, Energous' technology still faces big questions regarding mainstream adoption, and Wix.com's low profitability and high valuation leave it exposed to big market downturns. However, investors should keep an eye on these high-growth plays to see how they fare in the coming year.
10 stocks we like better than Finisar When investing geniuses David and Tom Gardner have a stock tip, it can pay to listen. After all, the newsletter they have run for over a decade, Motley Fool Stock Advisor, has tripled the market.*
David and Tom just revealed what they believe are the 10 best stocks for investors to buy right now... and Finisar wasn't one of them! That's right -- they think these 10 stocks are even better buys.
Click here to learn about these picks!
*Stock Advisor returns as of Nov. 7, 2016
Leo Sun has no position in any stocks mentioned. The Motley Fool recommends Weibo. Try any of our Foolish newsletter services free for 30 days. We Fools may not all hold the same opinions, but we all believe that considering a diverse range of insights makes us better investors. The Motley Fool has a disclosure policy.