3 Oil Stocks to Buy in March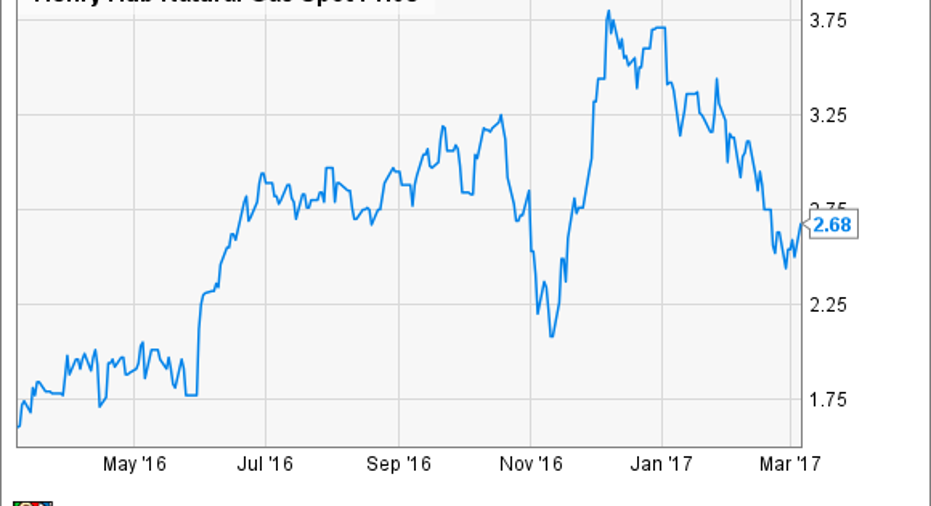 Oil stocks have been tough to own over the past few years. But there are still a handful of great companies out there that can make for solid investments.
We reached out to three of our top energy contributors and asked them each to write about an oil stock they think is worth a closer look for investors this month. They gave us a Permian-focused driller with huge growth plans inPioneer Natural Resources(NYSE: PXD), fracking sand supplierU.S. Silica Holdings Inc(NYSE: SLCA), and a small independent natural gas-focused producer with some strong advantages,Antero Resources Corp(NYSE: AR).
These oil stocks look like timely buys. Image source: Getty Images.
If you're ready to buy an oil stock in March, keep reading to find out why one of these companies might be just right for your portfolio.
One in a million
Matt DiLallo (Pioneer Natural Resources): Permian Basin driller Pioneer Natural Resources recently unveiled a bold growth plan. Dubbed 1 million in 10, the company is targeting to grow its output up to 1 million barrels of oil equivalent per day (BOE/d) by 2026. Not only does that goal represent a dramatic increase for a company that produced 242,000 BOE/d last quarter, but it would put Pioneer right up there with some of the largest oil companies in the world.
Image source: Getty Images.
To achieve that mark, the company is planning to boost its output by a more than 15% compound annual rate for the next decade. That's not an aspirational goal either; the company has more than 20,000 high-return drilling locations across its prime position in the Permian, many of which can earn drilling returns ranging from 50% to 100% at $55 oil. Because of that,the company firmly believes it can deliver that production growth rate while living within cash flow starting next year, at flat $55 oil and $3 natural gas.
Further, thanks to the high-margin nature of its oil-rich wells, Pioneer sees its cash flow growing at an even higher 20%-plus compound annual rate over that same timeframe. That figure in and of itself is an impressive projection. In fact, it represents elite-level growth that only 15 companies have achieved over the past decade. That unrivaled growth potential makes Pioneer a great oil stock to buy right now.
A sandstorm in the oil patch
Tyler Crowe(U.S. Silica Holdings):Buying frack sand stocks as little as six months ago looked like the financial equivalent of dumping gasoline on a pile of dollar bills and throwing a match on it. Drilling activity in the U.S. reached its nadir in May of 2016, when the active U.S. rig count hit its lowest point since, some analysts argue, we discovered we could drill for the stuff more than 150 years ago. If rigs aren't drilling, wells aren't being completed, and that means there's no demand for frack sand to be had.
Fast-forward to today, and we see a very different picture. Prices are up to a level where oil and gas producers with shale holdings can turn a decent profit, and work is returning to the oil patch pretty darned fast. In the third and fourth quarters of 2016, U.S. Silica announced sequential increases in sales volumes of 11% and 34%, respectively. Higher costs associated with bringing some idle equipment online kept the company from turning a profit this past quarter, but it does look like the company is headed in the right direction. In fact, this is part of a larger trend that suggests frack sand is poised to be better than pre-crash days soon.
As producers have tested ways to improve well economics, they have done things such as drill longer sections, complete more fracking stages per foot of well, and use more sand per fracking stage. All of these things have amounted to a drastic increase in the amount of sand used per well. So much so that total sand demand is expected to be higher than in 2014, even with fewer wells being drilled.
Image source: Hi-Crush Partners investor presentation.
Of the sand producers out there, U.S. Silica is the best-suited to capture the upside from this trend. The company has the best balance sheet in the business, has a decent amount of spare capacity at its sand mines, and is building out a robust transportation and logistics network that will improve last-mile delivery and unloading times. If these trends continue at their current pace -- and so far, signs are pointing to that happening -- then U.S. Silica Holdings could be an interesting addition to your portfolio.
A small producer with a nice competitive position
Jason Hall(Antero Resources Corp): While there's some optimism in the investor community that crude oil prices are set to steadily rise going forward, I'm not convinced that will happen in the short term. For that reason, I think investors looking to increase their exposure to domestic oil and gas would do better to invest in a company like Antero Resources, which has both a very strong hedging program in place, and a significant asset base with natural gas production costs of $3 per Mcf or less. It also has 96% of its 2017 production volume hedged at $3.47 per Mcf equivalent.
For context, natural gas spot prices have ranged between $1.60 and $3.75 per Mcf over the past 12 months:
Henry Hub Natural Gas Spot Price data by YCharts.
So, while there's downside for Antero in that it could leave potential profits on the table if natural gas prices move up sharply, there's significantly less downside here if gas prices continue to trade below the company's hedged price.And it's not just 2017 for which Antero has hedged; the company also has almost 60% of its expected production from 2018-2020 hedged at $3.76/Mcfe.
Upside is nice, but if the energy market has taught us anything over the past few years, it's that predictability is an undervalued asset.
10 stocks we like better than U.S. Silica HoldingsWhen investing geniuses David and Tom Gardner have a stock tip, it can pay to listen. After all, the newsletter they have run for over a decade, Motley Fool Stock Advisor, has tripled the market.*
David and Tom just revealed what they believe are the 10 best stocks for investors to buy right now...and U.S. Silica Holdings wasn't one of them! That's right -- they think these 10 stocks are even better buys.
Click here to learn about these picks!
*Stock Advisor returns as of February 6, 2017.
Jason Hall has no position in any stocks mentioned. Matt DiLallo has no position in any stocks mentioned. Tyler Crowe has no position in any stocks mentioned. The Motley Fool has no position in any of the stocks mentioned. The Motley Fool has a disclosure policy.