3 New Elon Musk Quotes for Tesla Motors, Inc. Investors to Mull Over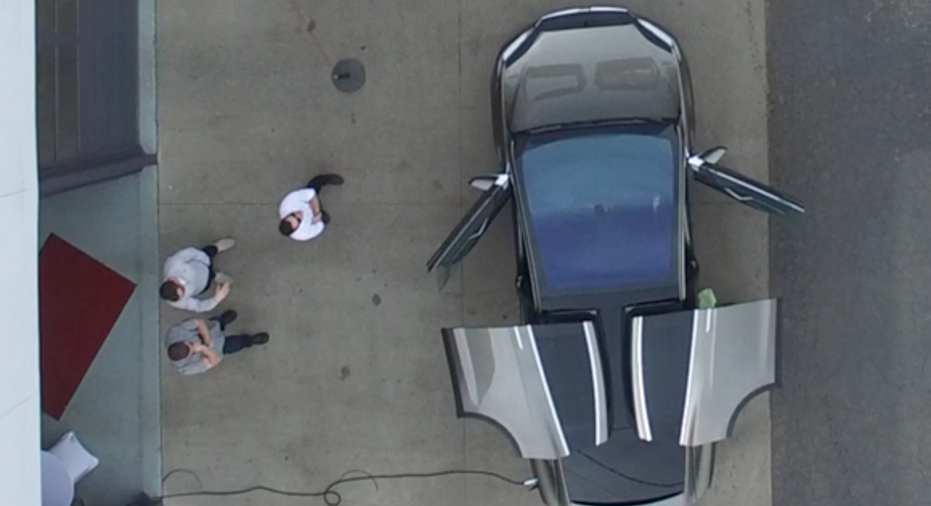 Tesla Motors' most recent annual shareholder meeting was packed with content, quotes, and insight. Here are three of the most important takeaways.
Falcon wing doors to get much-needed update
Tesla's Model X, which the company started first delivering at the end of last year, has been receiving mixed reviews. Its flashy falcon wing doors in particular have been controversial. While auto magazines and reviewers have generally praised their styling and the space for entering and exiting the vehicle they create, the doors have been criticized for not working reliably.
Model X.
Car and Driver went as far as to call the falcon wing doors "pretty dumb," specifically citing sensors working improperly and a slow closing time.
Consumer Reports the Falcon Wing doors' styling may "outweigh practicality."
Fortunately, Tesla CEO Elon Musk not only admitted the doors are currently flawed, but he also said some upcoming software updates will make these doors much better.
Musk wants to revolutionize vehicle production
Recently announcing Tesla is accelerating its goal to build 500,000 vehicles per year by 2020 by two years, to 2018, Musk has been rethinking how vehicles are produced.
Investors, of course, want more than an aspiration -- and even more than a target for a certain vehicle production goal. Following a quarter in which the company's deliveries fell short of its own expectations as the automaker struggled to ramp up production of Model X as fast as it had planned, Tesla is going to need to start proving its production prowess before investors start believing the company can begin to execute on such dramatic improvements to vehicle production.
Supercharger economics
While Tesla doesn't charge today's buyers of Model S or X a fee for access to free lifetime Supercharging for long-distance travel, the company has charged a fee in the past for entry-level versions of Model S. Having charged for Supercharging before, one key question ahead of the first Model 3 deliveries late next year has been whether or not the company will opt to charge a fee for Model 3 Supercharging.
Model S at Tesla Supercharger location. Image source: Tesla Motors.
But wonder no longer: It won't be free. Here's Musk's answer to a shareholder question about Model 3 Supercharging:
Tesla's extensive Supercharger network is one of the key selling points for Tesla vehicles. It will be interesting to see how much the company decides to charge Model 3 buyers.
For Tesla shareholders, the lengthy annual shareholders meeting is worth listening to in full. It's available to watch or listen to on the investor relations portion of the company's website.
The article 3 New Elon Musk Quotes for Tesla Motors, Inc. Investors to Mull Over originally appeared on Fool.com.
Daniel Sparks owns shares of Tesla Motors. The Motley Fool owns shares of and recommends Tesla Motors. Try any of our Foolish newsletter services free for 30 days. We Fools may not all hold the same opinions, but we all believe that considering a diverse range of insights makes us better investors. The Motley Fool has a disclosure policy.
Copyright 1995 - 2016 The Motley Fool, LLC. All rights reserved. The Motley Fool has a disclosure policy.