3 Most Wildly Overvalued Dividend Stocks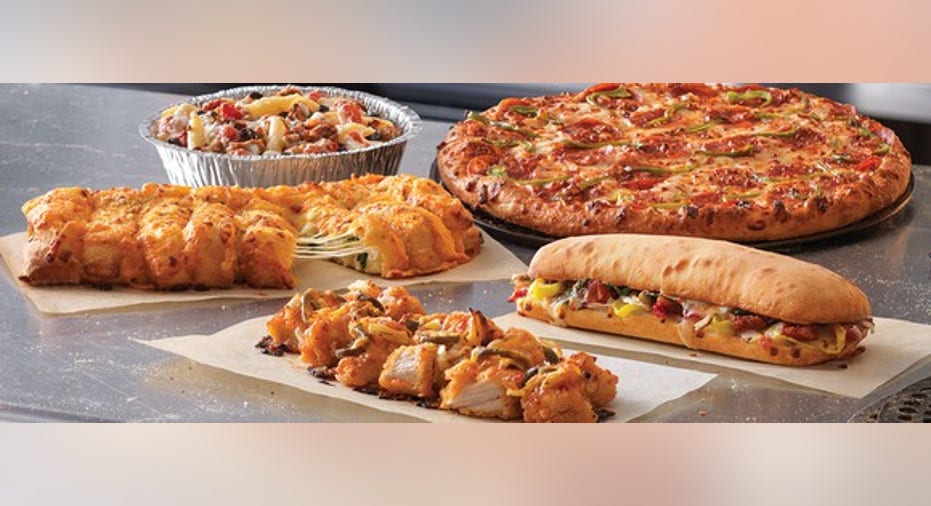 Dividend investing isn't as simple as buying dividend-paying stocks and holding them for the long haul. Price matters, and overpaying for dividend stocks can prove to be disastrous. Those dividend checks won't mean much if they're accompanied by permanent capital losses.
Opinions vary on which stocks are overvalued, but I think Costco (NASDAQ: COST), Intuit (NASDAQ: INTU), and Domino's Pizza (NYSE: DPZ) are three dividend stocks that are far too expensive.
Costco
Warehouse club Costco has been nothing if not consistent over the past decade, steadily growing revenue and profit as it expanded its store base. With tens of millions of paying members, and with high rates of member retention driven by unbeatable prices and quality customer service, Costco is simply one of the best retailers around.
But none of that guarantees that it's a good investment. Costco's stock price has soared 85% since early 2012, pushing up the valuation and pushing down the dividend yield. Based on trailing-12-month earnings, Costco stock trades at a price-to-earnings ratio of 31, a lofty figure for a company growing earnings at a relatively slow pace. Per-share earnings have compounded at a rate of just 8% annually since 2012, and earnings decreased in fiscal 2016 due to sluggish revenue growth and higher costs.
Costco stock yields just 1.1%, a pittance compared with other large retailers. Only 34% of earnings went toward the dividend last year, so there is plenty of room to grow. But the only way for the yield to rise to a level comparable to Costco's peers is for the price of the stock to fall. High-quality companies deserve to trade at a premium, but I think investors are getting a little carried away when it comes to Costco.
Intuit
Tax preparation and accounting software provider Intuit has also seen its stock rise over the past five years, notching a gain of more than 100%. Intuit is known for TurboTax and QuickBooks Online, the first of which is a cash cow for the company. During fiscal 2016, the consumer tax segment generated nearly $2 billion of revenue, along with an operating margin of 65%. Intuit has done a masterful job of convincing tax filers to pay up for its services, despite plenty of lower-cost competition.
Image source: Intuit.
There are two problems with Intuit as a dividend stock. First, the valuation is optimistic, to say the least. Intuit stock trades for 33.5 times earnings, despite net income only rising 14% since fiscal 2013. Share buybacks have helped boost the per-share numbers, but Intuit's growth hasn't been all that impressive. This high valuation has led to a dividend yield of just 1.1%.
Second, Intuit faces new challenges to its lucrative tax prep business. Credit Karma, a start-up that gained recognition for offering free credit scores through its website and app, launched a completely free online tax service in January. Credit Karma Tax isn't yet as fully featured as TurboTax, but as the service improves, I expect Intuit will begin to have trouble getting customers to pay as much as $115 to do their taxes.
Intuit has made a killing in the tax prep business, but the potential for a steep earnings decline if customers flock to free services like Credit Karma Tax over the next few years, along with a high valuation and low dividend yield, makes the stock a risky bet.
Domino's Pizza
Domino's has staged quite the turnaround since 2010, when it revamped its recipes and ran commercials admitting that its pizza wasn't very good. The stock has been on a tear, soaring 360% over the past five years, and both revenue and earnings have been growing at a healthy pace. Same-store sales growth has consistently been in the double digits, an incredible feat for a pizza chain that was once viewed as low-quality fast food.
Image source: Domino's Pizza.
This strong performance has pushed the valuation up to nosebleed levels. Domino's stock trades for about 43 times earnings, with investors betting that the company's impressive growth will continue. But the kind of growth that Domino's has experienced in recent years is unsustainable. The question is not if growth will slow, but when.
With a dividend yield of just 1%, Domino's is the quintessential example of an overpriced dividend stock. It won't take a disaster to send the stock tumbling -- only a slowing of growth to a level that other restaurant chains would kill for. Domino's stock, much like pizza, will burn you if you're not careful.
10 stocks we like better than IntuitWhen investing geniuses David and Tom Gardner have a stock tip, it can pay to listen. After all, the newsletter they have run for over a decade, Motley Fool Stock Advisor, has tripled the market.*
David and Tom just revealed what they believe are the 10 best stocks for investors to buy right now... and Intuit wasn't one of them! That's right -- they think these 10 stocks are even better buys.
Click here to learn about these picks!
*Stock Advisor returns as of February 6, 2017
Timothy Green has no position in any stocks mentioned. The Motley Fool owns shares of and recommends Costco Wholesale and Intuit. The Motley Fool is short Domino's Pizza and has the following options: short June 2017 $140 puts on Domino's Pizza. The Motley Fool has a disclosure policy.