3 Mid-Cap Stocks to Buy in October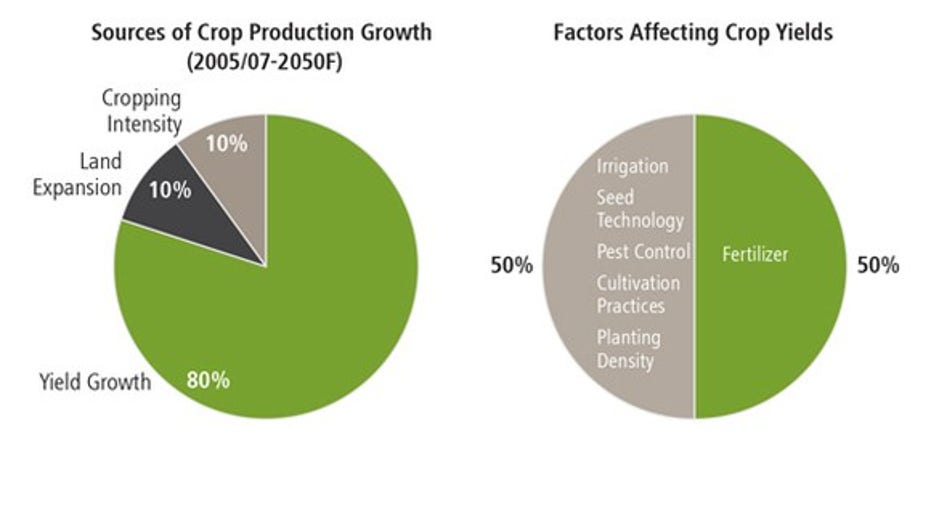 Image source: Taser International.
No matter how high the markets go, you can always find bargain stocks to give your portfolio a leg up for the long haul. The key is to find well-established companies with strong growth potential. Large-cap stocks may not offer high enough growth, while small-cap stocks could be too risky for your money. Fortunately, there's a middle path to take: mid-cap stocks.
Mid-cap stocks fall within a market capitalization range of $2 billion to $10 billion, and they often possess growth catalysts strong enough to push them into the large-cap league over time. That makes mid-cap stocks a great investment option, so we asked three of our contributors to each pick a mid-cap stock they believe is worth buying in October. Here's what they had to say.
Taser's next opportunity is (and isn't) stunning
Jamal Carnette: When looking for mid-cap stocks, I prefer a companies with a stable core business with an untapped growth opportunity. A prime example isTASER International (NASDAQ: TASR). The company's core smart weapons business is close to a near-monopoly; the Taser brand is so ubiquitous with police forces that its name is interchangeable with conducted electrical weapons.
Many misunderstand Taser's smart weapons business as a one-off affair, but that's simply not true. In fact, approximately 30% of Taser's weapons segment revenue is recurrent revenue from repurchases of cartridges and batteries alongside warranty fees. As the company continues to add police forces to its rolls, this recurrent revenue will only increase. The end result is a sticky revenue source that comes from a reliable municipal-customer base.
However, the real growth opportunity is Taser's Axon line of filming devices and solutions. In July, The New York Times noted analysts estimate the body-camera market is a soon-to-be $1 billion annual market. The article's title, "Taser International Dominates the Police Body Camera Market,"points out the company's dominant position in this nascent market. The body-camera market will only continue to grow as it protects both citizens and police officers, and saves taxpayers by limiting trial costs. Taser should be able to grow this business quickly by leveraging its existing relationships with police forces.
There are a few risks to the stock, though: First, the company is currently richly valued on a price-to-earnings basis, trading at 90 times earnings. However, a collection of analysts from Thomson Reuters has a price target of $32.80, or approximately 45% higher than current prices, on account of 30% growth expectations over the next five years. The second risk is that the company may be unable to maintain its dominant position in the body-camera market. In fact, the company plunged nearly 13% last week because a competitor, Vievu, won a major contract with the NYPD.
In the end, though, I feel Taser's Axon line will be a huge growth driver and the company will continue to grow recurrent revenue from its Weapons line.
This stock should grow as long as you eat
Neha Chamaria: If you're looking for value mid-cap buys this season, the fertilizer industry is a great place to hunt. I particularly like CF Industries (NYSE: CF) right now, what with the stock just bouncing off 52-week lows after losing half of its value in a year. Oversupply concerns have pushed nutrient prices to multiyear lows in recent quarters, hitting profits across the board. CF's profits also took a hit as nitrogen prices plunged.
However, the long-term story for fertilizers remains compelling as the need to improve crop yields should increase manifold as the global population grows and arable land shrinks. This chart from PotashCorp's (NYSE: POT) industry overview report depicts how important fertilizers are to crop yields:
Image source: PotashCorp. Data source: IPNI, Agronomy Journal, FAO.
CF is North America's largest producer of nitrogen -- the most important and widely used fertilizer. CF is about to take its dominance to a new level as it completes its expansion of the Donaldsville facility to create the world's largest nitrogen plant. That should make CF the top beneficiary as demand for nitrogen rises in the coming years, especially in the U.S., which is currently a major importer of nitrogen.
As CF winds up its major expansion projects, its capital expenditures should also taper off in the near future and boost its free cash flow, which has been under pressure lately. Unlike PotashCorp, which slashed its dividend twice this year, CF hasn't cut its dividends yet. Instead, management has suspended share repurchases to build up its cash reserve for repaying debt that's maturing in 2018, perhaps intending to roll it over to lower-interest-bearing debt. That could prove a prudent decision in the long run as it helps strengthen CF's balance sheet. Today, investors can consider CF for its promising long-term prospects while enjoying a top-notch dividend yield of 5% even as they await the company's fortunes to turn around.
Ready for take-off
Brian Feroldi:The market hasn't been happy withTripAdvisor(NASDAQ: TRIP) over the last year, which is understandable. In thesecond quarter,revenue fell by 4%, and EPS plunged by 43%, results no growth-focused investor should be happy with.
However, the reason behindTripAdvisor's financial stumble has to do with the rollout of its "instant booking" feature. The company is heavily promoting this feature in an effort to make its site a one-stop shop for everything customers need to book their travel arrangements.
I think this is a brilliant long-term strategic move, but it'stemporarily depressing the company's growth: "Instant booking" revenue cannot be recognized until the customer takes their trip. This creates a six-month lag in the company's ability to recognize revenue, which is why it looks like the company's top line is declining. Add to that the fact that TripAdvisor continues to spend aggressively in an effort to add new features to its site, and it's no wonder this company looks like a busted growth story.
Thankfully, in the second half of the year, the company is expecting the headwind from the instant booking revenue to abate, which means revenue should start to grow again. With shares currently down more than 26% from their 52-week high, I think right now is a great time to get in.
A secret billion-dollar stock opportunity The world's biggest tech company forgot to show you something, but a few Wall Street analysts and the Fool didn't miss a beat: There's a small company that's powering their brand-new gadgets and the coming revolution in technology. And we think its stock price has nearly unlimited room to run for early, in-the-know investors! To be one of them, just click here.
Brian Feroldi owns shares of TripAdvisor. Jamal Carnette owns shares of Taser International. Neha Chamaria has no position in any stocks mentioned. The Motley Fool owns shares of and recommends TripAdvisor. The Motley Fool recommends Taser International. Try any of our Foolish newsletter services free for 30 days. We Fools may not all hold the same opinions, but we all believe that considering a diverse range of insights makes us better investors. The Motley Fool has a disclosure policy.