3 Key Things to Watch in CVS Health's Q4 Update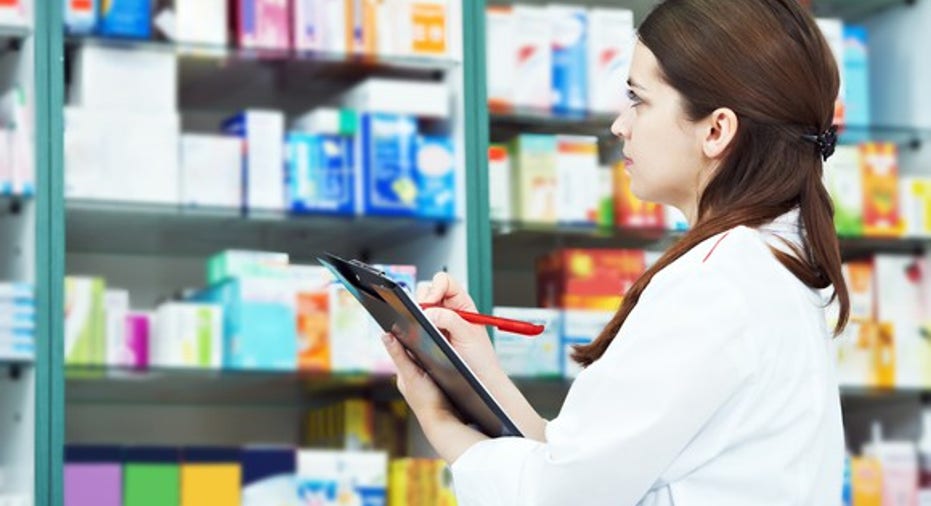 Almost three months ago, CVS Health (NYSE: CVS) reported great results for the third quarter. However, its stock plunged 16% because the pharmaceutical services company lowered its outlook for full-year 2016 and provided disappointing guidance for 2017. CVS Health announces its fourth-quarter results on February 9. Here are three key things to watch in the company's update.
Image source: Getty Images.
Retail performance
CVS Health cut its outlook for full-year 2016 and 2017 because of wins by arch-rivalWalgreens Boots Alliance (NASDAQ: WBA). One of those wins won't affect CVS's fourth-quarter performance. Although the giant pharmacy chain forged a deal with Prime Therapeuticsthat pushes CVS out of the way, the impact won't be felt until CVS Health reports its first-quarter results for 2017.
However, another Walgreens victory will hurt CVS Health's fourth-quarter numbers. In September, Walgreens landed a contract with Tricare,the insurance program for active-duty and retired members of the U.S. military. Effective Dec. 1, 2016, Walgreens replaced CVS in Tricare's pharmacy network.
The negative effect of losing Tricare should show up in CVS Health's retail results -- and its bottom line -- beginning in the fourth quarter. Even though the company's retail/long-term care segment generates less than half of CVS's total revenue, it contributes roughly 70% of total operating profit. If the Tricare losses aren't as large as expected, CVS Health could have a pleasant surprise for investors when it reports its fourth-quarter numbers.
PBM details
Because of these challenges for CVS Health's retail business, the company's PBM segment could be the shining star for the fourth quarter. While investors will want to keep their eyes on overall PBM revenue, some of the details in CVS's results could be more important clues for the future.
First, look for any significant changes in the average revenue per claim. The average revenue per claim for CVS's mail choice claims, which notably includes specialty pharmacy claims, grew by 10% year over year in the first nine months of 2016. However, the average revenue per claim for the company's pharmacy network was flat compared to the prior-year period.
Second, pay attention to the generic dispensing rates reported. These rates have been increasing for both mail choice and the pharmacy network. CVS expects generic dispensing rates to continue to rise in the future -- but more slowly. Higher generic dispensing rates mean more profitability for CVS Health's PBM business, so a sooner-than-expected or larger-than-expected slowdown in increases hurts the company.
Free cash flow
Shareholders like the steady dividend CVS Health pays. They should also appreciate the big stock buybacks the company has been making. Both are key to the total return to investors in the future. And the most important thing to watch to make sure CVS Health can keep strong dividends and share repurchases coming is its free cash flow.
CVS Health expects to report free cash flow between $6.8 billion and $7 billion for 2016. Anything lower than that range probably means the company fell short of its financial projections for the fourth quarter. It could also signal worse news in 2017. CVS is already predicting that its free cash flow this year will drop by at least 7% and as much as 13%.
Looking ahead
Even if CVS Health misses expectations in the fourth quarter, the company has several compelling strengths that should make it a good choice for long-term investors. Its scope of operations, including retail pharmacies, long-term care pharmacies, and a PBM, gives it a reach most rivals don't have.CVS Health also stands to benefit from demographic trends, with aging Americans needing more prescription drugs.
Perhaps the biggest wild card for the company is the possibility of further acquisitions. CVS Health transformed itself over the past few years with its buyouts of Omnicare and Target's (NYSE: TGT) pharmacies and clinics. Should corporate tax rates be lowered as Republicans are proposing, the company could have more cash available in the not-too-distant future to fund even more acquisitions.
10 stocks we like better than CVS Health When investing geniuses David and Tom Gardner have a stock tip, it can pay to listen. After all, the newsletter they have run for over a decade, Motley Fool Stock Advisor, has tripled the market.*
David and Tom just revealed what they believe are the 10 best stocks for investors to buy right now...and CVS Health wasn't one of them! That's right -- they think these 10 stocks are even better buys.
Click here to learn about these picks!
*Stock Advisor returns as of January 4, 2017.
Keith Speights has no position in any stocks mentioned. The Motley Fool recommends CVS Health. The Motley Fool has a disclosure policy.