3 Key Pipeline Developments for Gilead Investors to Watch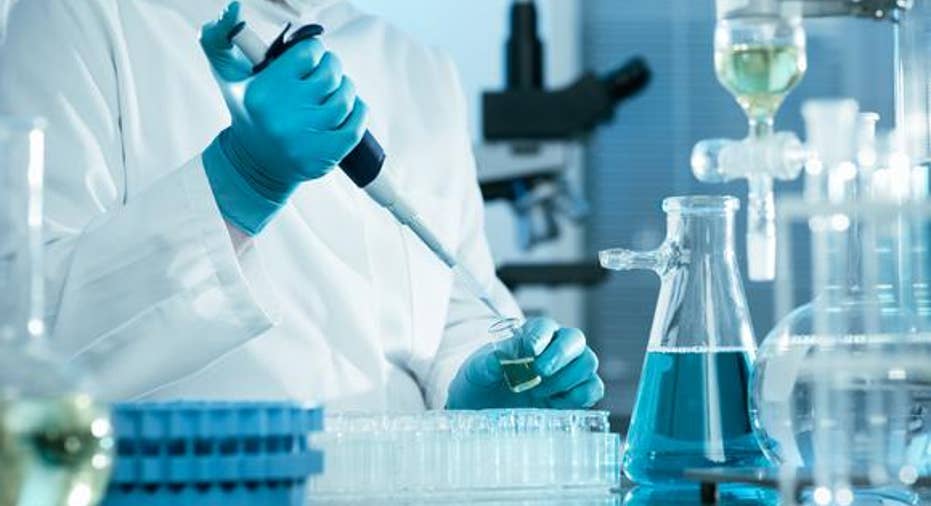 Image Source: Pexels.
With hepatitis C sales leveling off, a recent competitor patent win,and an oncology flop,Gilead Sciences investors are eager for good news.
Earlier this month, the biotech juggernaut finally pulled the trigger on an acquisition, paying $400 million upfront to a small company, Nimbus Apollo, for access to its portfolio of nonalcoholic steatohepatitis (NASH) liver treatments. Could this turn out to be the next "Pharmasset-like" acquisition like the one that brought Sovaldi, Gilead's flagship cure for hepatitis C, back in 2011? Investors will have to wait and see how this deal, which could result in an additional $800 million of milestone payments to Nimbus,pans out, given that its lead candidate is still in early phase 1 clinical trials.
But while we wait, here are three key pipeline developments that could also have significant impact on long-term value creation for the firm:
Simtuzumab (Liver Disease)Simtuzumab, an antibody which blocks the LOXL2 enzyme, is currently being evaluated in a phase 2 study for NASH.According to the National Institutes of Health, NASH, also known as the "silent killer," is a fatty liver disease that affects as many as 25 million Americans. Many scientists blame the obesity epidemic for contributing to the rapid rise in NASH cases. By 2020, NASH is expected to become the leading cause of all liver transplants, eclipsing hepatitis C.
Currently, there are no approved treatments for NASH. Other names, like InterceptPharmaceuticals and Conatus Pharmaceuticals, are also developing therapies to stop or slow the progression of NASH, all racing to be first in this huge, untapped market.
Gilead is banking on simtuzumab's ability to treat the secondary effects of NASH: fibrosis and cirrhosis of the liver.If simtuzumab could actually reverse the scarring and hardening of the liver caused by these secondary effects, Gilead, in theory, could also dominate the NASH market. This is a very high-risk/high-reward bet, however, given that simtuzumab has already suffered back-to-back phase 2 failures in other disease classes.If simtuzumab can prove itself worthy of FDA approval, Gilead would easily have another blockbuster drug on its hands. Some analysts estimate the NASH market opportunity to be upwards of $35 billion by 2025.
Investors will be given an early peak at simtuzumab's efficacy when the phase 2, 96-week data read-out occurs sometime in the 4th quarter of 2016.
GS-9620 (HIV)GS-9620, aTLR7 agonist, is currently being evaluated in a phase I study for HIV.In simple terms, GS-9620 is theorized to "awaken" HIV-infected cells from their latent state so the immune system can target the cells and subsequently kill the virus.
While still very early in development, this phase 1 compound, when combined with other antiviral drugs, has the potential to fully eradicate the HIV virus from the body. In other words, GS-9620 could unlock the keys to a cure for HIV.
Seasoned biotech investors know to be skeptical anytime the "cure" word is thrown around. This is especially true for a phase 1 product. Keep in mind, however, Gilead is no stranger to successfully identifying and developing curative treatments. This is the same company behind Sovaldi and Harvoni, cures for hepatitis C. If approved, GS-96220 could ultimately become the foundational drug for the company's entire $11 billion HIV franchise.
It looks like we'll see a data read-out from the phase 1 study sometime in the first half of 2016, so stay tuned.
TAF-based therapies (HIV)Gilead's current commercial HIV franchise is based predominantly on a class of anti-retroviral medications, known as tenofovir disoproxil fumarate (or "TDF") products. But expect new tenofovir alafenamide (or "TAF") therapies to become the backbone of Gilead's single tablet HIV regimen moving forward.
The first approved TAF-drug was Genvoya, approved in late 2015, followed more recently by approvals for both Odefsey and Descovy.While these were U.S.-based approvals, it's expected that EU approvals will soon follow.
Ultimately, these TAF-based therapies should help replace existing sales of HIV drugs that will lose patent protection beginning in 2017, like Viread and Truvada, both TDF-based therapies. In addition, Gilead's TAF-based products have been shown to have fewer side effects and work more efficiently than Gilead's TDF-based portfolio of products.
Expect additional approvals abroad, as well as launches, for TAF-based therapies throughout 2016 and 2017. What will be key to watch is how well these approvals and subsequent launches actually translate into top-line growth for the HIV franchise. In 2016 alone, some analysts are estimating that these TAF-based product launches should help boost product sales and grow the HIV franchise to an estimated $11.4 billion in 2016, up from $11.1 billion in 2015.
The bottom lineExciting scientific advances aside, Gilead is a tremendously profitable biotech company trading very cheaply these days. The company is currently trading at a lean 8 times trailing earnings,and it generated over $19 billion in free cash flow in 2015. Gilead offers a rare biotech cash dividend yielding about 1.7%,along with a new $12 billion share repurchase program to go into effect once the previous $15 billion share repurchase program is completed.All of this makes Gilead very attractive to investors who are willing to stomach some risk.
Gilead has a proven track record for developing franchises, a robust pipeline to drive organic growth, and a high likelihood of more acquisitions on the way. Now, more than ever, may be the best time for investors to jump in on this biotech bargain.
The article 3 Key Pipeline Developments for Gilead Investors to Watch originally appeared on Fool.com.
Shannon Jones has no position in any stocks mentioned. The Motley Fool owns shares of and recommends Gilead Sciences. Try any of our Foolish newsletter services free for 30 days. We Fools may not all hold the same opinions, but we all believe that considering a diverse range of insights makes us better investors. The Motley Fool has a disclosure policy.
Copyright 1995 - 2016 The Motley Fool, LLC. All rights reserved. The Motley Fool has a disclosure policy.