3 Key Metrics FireEye Investors Should Keep an Eye On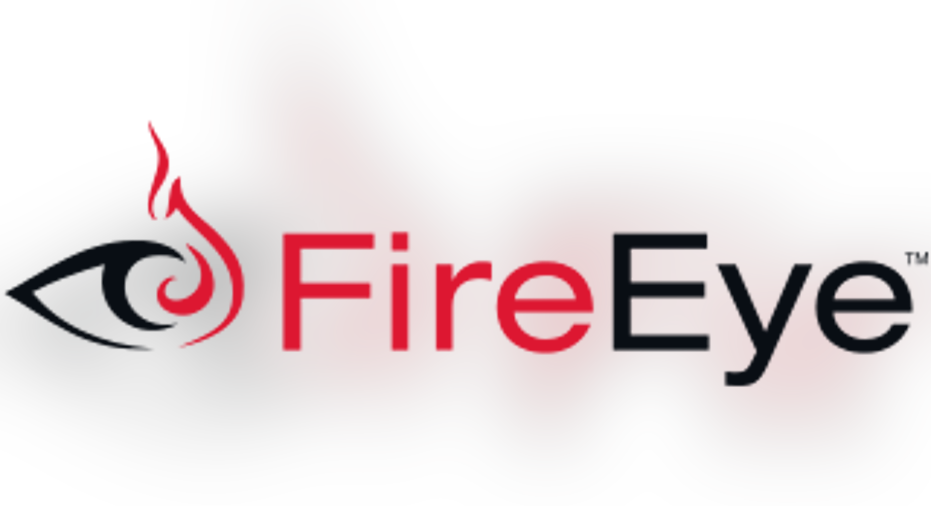 Image source: FireEye.
On the surface, FireEye appeared to have a great quarter, increasing revenue 45% year over year. However, billings, an indicator of future revenue, came in well below the company's expectations.
| Metric | Company Guidance | Actual |
| --- | --- | --- |
| Revenue | $164 million-$168 million | $166 million |
| Billings | $225 million-$230 million | $211 million |
Let's look at why billings are an important metric for FireEye and let's look at two more metrics FireEye investors should play close attention to: customer count and operating cash flow.
BillingsWhen a FireEye customer purchases a product, that customer is required to also buy a one- to three-year support and maintenance contract. FireEye bills the customer in advance. However, per accounting rules, FireEye doesn't recognize the revenue until it delivers the service over the life of the contract. Therefore, billings are a more accurate metric to evaluate the strength of new business. FireEye has grown billings more than fivefold over the past three years:
*FY15 Estimate is midpoint of company guidance.Source: Company filings
However, although billings have grown at a fast pace, the rate of year-over-year billing growth declined significantly in the third quarter. Billings grew 28% over the prior year, much slower than the 57% growth realized in the second quarter. Although 28% growth is significant, expectations for high-growth companies like FireEye are often lofty and investors are looking for more.
Customer countI know what you're thinking: What business doesn't want to increase its customer count?
Let me elaborate.
A major part of FireEye's sales strategy is to get the customer in its ecosystem and then grow the relationship over time. This "land and expand" model has proved successful for the company. For example, a large technology company first purchased $25,000 of appliances from the company's security team in 2011. Once engaged with FireEye, the tech company was able to see the value in the service and product offerings. Today, that company, which was unnamed at the investor day at which it was discussed, has over $6 million in billings with FireEye.
The following chart shows FireEye's top 25 customers. The wording is hard to read in this rendering, and no individual companies are named -- they are tagged by industry -- but the colors are the thing to watch. The red boxes indicate the customer's first purchase, while the blue boxes indicate follow-on purchases through the first quarter of 2015.
Source: FireEye.
With the exception of one recent customer, all of FireEye's top 25 customers have made follow-on purchases. In 2014, 44% of FireEye's revenue consisted of follow-on purchases with current customers.
As of the quarter ended in September, FireEye had roughly 4,000 customers, a 41% increase over the prior year.Many of these customers engage with FireEye multiple times when there's a breach, and these engagements are all opportunities to upsell its products and services.For example, when a customer discovers a breach, they will typically engage with FireEye's incident response team. This team will investigate the breach, assess the damage done, and discover and eradicate the attacker. During FireEye's deployment, the customer will likely be made aware of vulnerabilities across the primary threat vectors: network, email, Web, endpoint, and mobile. At this point, the customer may wish to deploy a long-term strategy with FireEye to prevent future attacks.
Given FireEye's success in expanding its relationship with customers, continued rapid growth in customer count will be an important indicator of future success.
Operating cash flowProfit and positive cash flow don't appear to be in many technology companies' business plans. Until recently, it would have been easy to believe this was the case with FireEye. In 2014, the company had negative income of $444 million on $425 million in revenue. Operating cash flow fared slightly better, at a $131 million deficit.
But this year should end up being a better one for FireEye. Through three quarters, operating cash flow came in at $28 million. Given that the fourth quarter is the company's strongest, FireEye should finish the year with positive cash flow, two years sooner than expected.
Net income is still expected to come in at about a $250 million deficit for the year, but in FireEye's case, operating cash flow is a better indicator of the company's success. As I mentioned, FireEye bills and collects on services that aren't going to be delivered until future periods, so it can't always immediately recognize revenue. However, since it is able to collect cash in advance, it can continue to invest in the business with less reliance on external financing. Now that the company has a new CFO who calls cash flow one of his "favorite subjects," investors should expect operating cash flow to continue its upward trend.
Current and potential investors should pay close attention to FireEye's billings, customer count, and operating cash flow. The company's ability to grow these three metrics will be a significant determinant of its future success.
The article 3 Key Metrics FireEye Investors Should Keep an Eye On originally appeared on Fool.com.
Palbir Nijjar owns shares of FireEye. The Motley Fool owns shares of and recommends FireEye. Try any of our Foolish newsletter services free for 30 days. We Fools may not all hold the same opinions, but we all believe that considering a diverse range of insights makes us better investors. The Motley Fool has a disclosure policy.
Copyright 1995 - 2016 The Motley Fool, LLC. All rights reserved. The Motley Fool has a disclosure policy.