3 Key Facts to Know About Social Security Survivors Benefits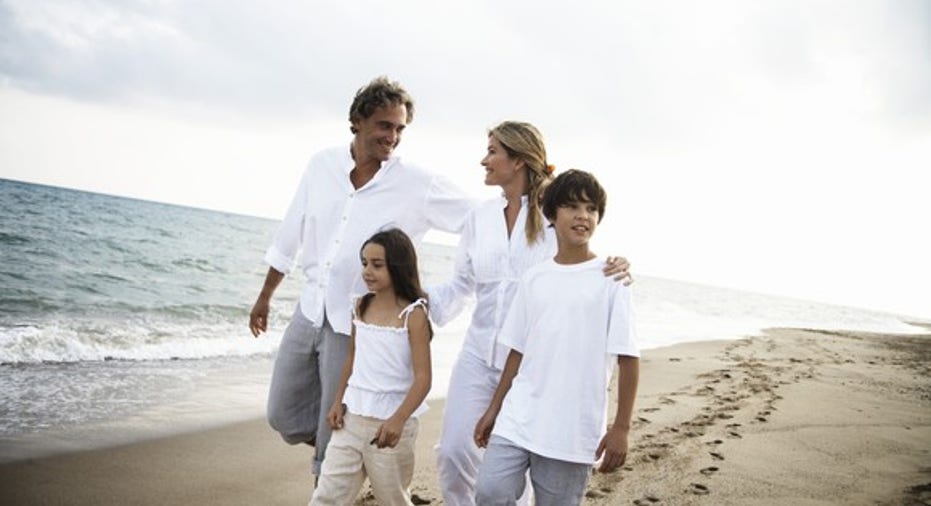 There's a lot more to Social Security than retirement benefits. For example, did you know that if you die, Social Security could provide income to your children, spouse, or other dependents, through a program known as Social Security Survivors Benefits. Here are three things you may be surprised to know about survivors benefits and how they could potentially help you and your family.
Brian Feroldi:One crucial fact regarding Social Security survivor benefits that everyone needs to be aware of is how eligibility for the program is determined.
Just like other aspects of the Social Security program, people become eligible for benefits based on the agency's work credit system. During each calendar year, it is possible to earn up to four work credits as long as the worker records at least $5,040 in wages.
The magical number to shoot for to gain eligibility for survivor benefits is 40 work credits, but sinceaccumulating that many takes at least 10 years of work, the Social Security administration adjusts the required number downward based on a worker's age at death. That way, if a person dies while relatively new to the labor force, their children and spouse could still be entitled to benefits.
The minimum number of work credits that are needed to qualify for benefits is six, based on the special rule the Social Security administration adopted in order to protect very young workers' families. As long as the worker accumulated at least 6 work credits in the three years prior to their death then Social Security administration will pay benefits.
Thanks to the implementation of these special rules, it is estimated that 98% of children who have a parent die while they are young are eligible to receive benefits.
Brian Stoffel: Believe it or not, if you were formerly married to someone for at least 10 years, and your ex-spouse passes away, you're eligible for survivors' Social Security benefits. This is the case whether your ex remarried or not.
Indeed, as long you were married for the requisite decade, you could have been collecting spousal benefits while your ex was alive as well. But the survivors' benefit increases your monthly check -- from half of what your ex was getting, to the full benefit.
To qualify, you need to be age 60 or older (50 or older for those who are disabled). However, if you have custody of a child who is 16 or under, and that child came from your former marriage (whether through birth or legal adoption), you are entitled to receive benefits -- no matter your current age.
Applying for these benefits requires a bit more paperwork. You can't apply online, so it's best if you visit your nearest Social Security Administration office. (To find that location, check here.)
Matt Frankel: One fact you may be interested to learn about survivors benefits is who can collect them in the event of a worker's death. It's not just spouses and children, as many people think. Also of interest: How much can each claimant receive?
Survivors benefits are based on a percentage of the worker's primary insurance amount, which is their estimated full benefit amount if they had lived (and retired at) to full retirement age. And, the different eligible individuals can collect specific percentages of this amount.
| Relationship to deceased | Survivors benefit (% of primary insurance amount) |
| --- | --- |
| Widow(er) of full retirement age | 100% |
| Widow(er) between 60 years old and full retirement age | 71.5%-99% |
| Disabled widow(er) ages 50-59 | 71.5% |
| Widow(er) of any age caring for child | 75% |
| Qualifying child of the deceased | 75% |
| One dependent parent of the deceased | 82.5% |
| Two dependent parents of the deceased | 75% each |
Source: Social Security Administration
It's also important to note that the total survivors benefits that can be paid out on a worker's record are limited to a total of 150%-180% of that worker's full retirement benefit, as determined by a formula. If the total calculated benefit is more than that, all applicable survivors will have their benefits reduced accordingly.
The most accurate way to determine your potential survivors' benefits is to create an account at www.ssa.gov and view your Social Security statement. In addition to information about your own benefits, you can find estimated survivors benefit amounts, whether or not you have earned enough credits for your family to qualify, and the maximum total survivors benefits that could be collected on your work record.
The article 3 Key Facts to Know About Social Security Survivors Benefits originally appeared on Fool.com.
Try any of our Foolish newsletter services free for 30 days. We Fools may not all hold the same opinions, but we all believe that considering a diverse range of insights makes us better investors. The Motley Fool has a disclosure policy.
Copyright 1995 - 2016 The Motley Fool, LLC. All rights reserved. The Motley Fool has a disclosure policy.