3 Internet of Things Stocks You Don't Have to Babysit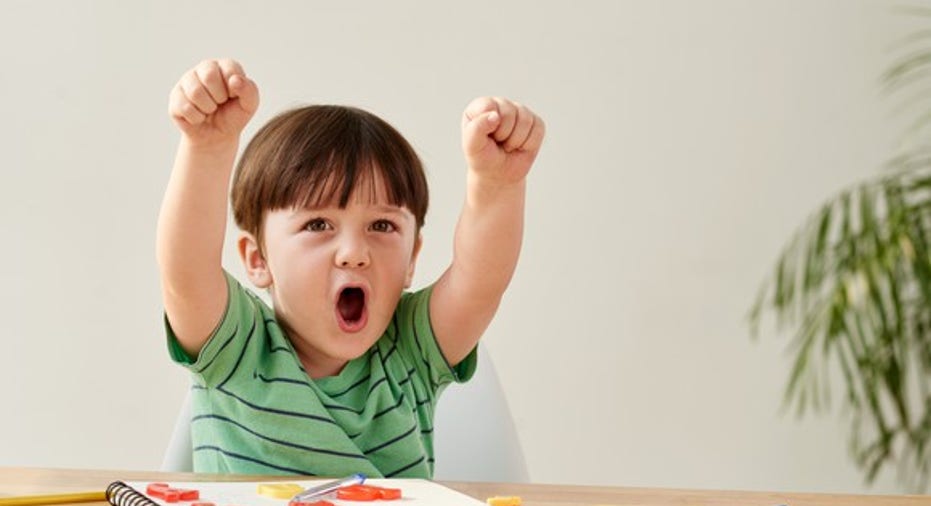 The technology sector isn't always the best place for investment stability, nor are new technology trends ever much of a safe investment.But it doesn't have to be this way. The Internet of Things (IoT) is ushering in a massive wave of technological changes -- nearly 50 billion things will be connected to the IoT by 2020 -- and there are three companies at the forefront of this $7 trillion marketthat should remain steady, long-term investments:Verizon Communications (NYSE: VZ), Cisco Systems (NASDAQ: CSCO), and Alphabet (NASDAQ: GOOG) (NASDAQ: GOOGL).
Image source: Getty Images.
Verizon Communications
Verizon is stalwart dividend stock that has plenty of long-term potential in the IoT. The companyalready dominates the wireless network space despite cutthroat competition fromAT&T and T-Mobile, and it's only getting stronger.
Verizon is making early investments in 5G networks that should give the company an edge over its competitors in the IoT network space, much like the company's early push into 4G kept it ahead of the competition. Verizon calls 5G the "foundation for creating more internet-connected devices" and says that it will use the network to bring traffic lights, stop signs, parking meters, and other city systems online.
Over the next few months, the company plans on rolling out commercial 5G field tests in a few locations. Verizon CEO Lowell McAdam said at an investor conference in December that he believes the company is two to three years ahead of the competition for 5G because of its early tests and the company's recent purchase of the fiber-optic network company XO Communications.
5G will allow new types of faster-than-ever device connections, and Verizon's early mover advantage could pay off down the road.
Cisco Systems
Cisco is a perfect example of a company that will plug away in its respective field without offering investors much drama -- and at the same time provide a nice 3.3% dividend yield to boot.
Cisco has been talking about the IoT for quite some time, but one of biggest moves came early last year when the company announced it was buying Jasper Technologies for $1.4 billion.
Jasper is a cloud-based IoT service platform that allows enterprise and service customers to "launch, manage and monetize IoT services on a global scale."In short, Jasper allows companies to bring nearly any device online (think cars or jet engines) and then manage those connections through its proprietary software.
Jasper brings with it 3,500 enterprise customers from around the world that have devices running on 27 service providers. AndCisco said that it will be able to add to Jasper's services with its own enterprise Wi-Fi, IoT security solutions, and advanced analytics.
With Jasper, Cisco transitions further into the the software-as-a-service (SaaS) market that brings recurring revenue, and allows the company to rely a little less on the traditionally cyclical hardware market.
Alphabet
Alphabet and its subsidiaries have been extremely aggressive in the IoT space, and given the company's massive market size and its quarterly revenues north of $26 billion, this is certainly a company investors don't need to babysit.
Most of Alphabet's IoT opportunities stem from Google, which is already a leader in the connected home space with Google Home and Nest Labs. By having a slew of IoT devices for the home, along with an embedded smart assistant in Google Home, the company is helping to lead the way in IoT home connections.
But one of Alphabet's biggest IoT pushes right now comes from a company called Waymo, which was recently spun out of Google. Waymo is the product of years of research and real-world testing of self-driving cars and Google is looking to the company to now stand on its own and start generating revenue.
Waymo has partnered with Fiat Chrysler to bring 100 self-driving minivans to to the roadways to begin testing an autonomous driving service. The company is likely still years away from bringing in any significant revenue for Google, but it's clear that under Alphabet's umbrella self-driving tech is a big part of the company's IoT plans.
On top of that, other companies under Alphabet are exploring IoT possibilities, like using nanoparticles to find diseases in the bloodstream, by pairing them to wearable tech devices.
Whatever you do, just don't miss this opportunity
Investors looking for steady companies shouldn't overlook the massive opportunities that the IoT has to offer. Nearly 50 billion things will be connecting the internet in just a few years and the IoT market has the potential to transform many aspects of our lives. The three stocks above are all big tech names that are tapping into the IoT's potential in their own way, offering investors growth opportunities on top of stable existing businesses.
10 stocks we like better than Verizon CommunicationsWhen investing geniuses David and Tom Gardner have a stock tip, it can pay to listen. After all, the newsletter they have run for over a decade, Motley Fool Stock Advisor, has tripled the market.*
David and Tom just revealed what they believe are the 10 best stocks for investors to buy right now... and Verizon Communications wasn't one of them! That's right -- they think these 10 stocks are even better buys.
Click here to learn about these picks!
*Stock Advisor returns as of February 6, 2017
Suzanne Frey, an executive at Alphabet, is a member of The Motley Fool's board of directors. Chris Neiger has no position in any stocks mentioned. The Motley Fool owns shares of and recommends Alphabet (A shares) and Alphabet (C shares). The Motley Fool recommends Cisco Systems, T-Mobile US, and Verizon Communications. The Motley Fool has a disclosure policy.