3 Industrial Dividend Aristocrats We Want to Own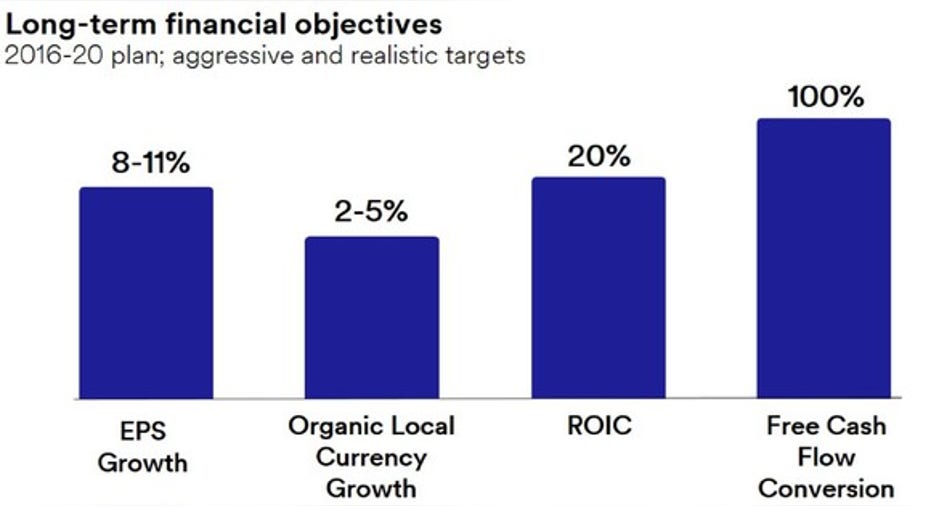 The broader markets might be hitting all-time highs, but volatility is an inevitable part of the stock markets. To help you sail through, a great idea is to add some solid dividend stocks to your portfolio that can earn you even during volatile times. Dividend Aristocrats remain a top choice, as they're stocks that have increased their dividends for at least 25 consecutive years. To help you choose, our contributors have identified three industrialDividend Aristocrats they'd want to own:Nucor(NYSE: NUE),3M(NYSE: MMM), andW.W. Grainger Inc(NYSE: GWW).Read along to know why these three stocks deserve your attention today.
Grow your income with Dividend Aristocrats. Image source: Getty Images.
Dividend payer and market beater
Rich Smith(Nucor): With a history of raising its dividend 43 years in a row, steel producer Nucoris far and away one of the best Dividend Aristocrats out there. It's also been one heck of a profitable stock this year.
Nucor stock is up more than 45% over the past 52 weeks, a performance that puts the S&P 500's 7% gain to shame. The stock's been on a particularly fast tear in the month of November, rising 14% just since the election, presumably on hopes that President-elect Trump will levy heavy tariffs on imported steel from China, enabling domestic steelmakers like Nucor to earn beaucoup bucks.
Regardless of whether that comes to pass, though, Nucor looks like a good bet to me. Alongside peer minimill operator Steel Dynamics (NASDAQ: STLD), Nucor is one of only a very few steel companies already earning profits under the pre-Trump tariff regime -- which shows that this company can perform with our without a tariff umbrella.
Granted, quality like this does not come cheap. Currently, Nucor stock sells for more than 36 times trailing earnings. On the other hand, data from S&P Global Market Intelligence show that Nucor's price-to-free-cash-flow ratio is a more reasonable 16. Given that analysts who follow the stock predict 20% long-term profits growth at Nucor -- one of the best projected growth rates in the business -- I think that's a pretty fair price to pay. And for dividend lovers, Nucor's 2.6% yield is second to none in the steel business.
As an investor, that's the kind of business I want to own.
58 years of dividend increases, and still counting
Neha Chamaria (3M): 3M's dividend yield of 2.5% might not be a top draw, but the stock is undoubtedly one of the best Dividend Aristocrats to own: The company has paid a dividend every year since 1916, and has increased it for a staggering 58 straight years now. That's a tough record to break.
So how does a manufacturer of low-profile products like Post-it Notes and Scotch tape pull off such a feat? That's because 3M is a huge company, having generated $30 billion in revenue in 2015 alone. 3M's products serve nearly every industry you can think of, be it manufacturing, automotive, aerospace, healthcare, energy, electronics, or consumer. Thanks to its incredible reach, management efficiency, and prudent capital allocation strategies, 3M has been able to double its free cash flow (FCF) in the past decade, which is also where that dividend growth stems from.
The best part is that the picture going forward looks equally bright. Check out 3M's growth target through 2020:
EPS = earnings per share. ROIC = return on invested capital. Image source: 3M's presentation at Goldman Sachs Industrial Conference, November 2016.
Now if 3M can grow its earnings per share by 8%-11% and convert all of it to FCF, investors can certainly expect fatter dividend paychecks going forward. What if 3M's growth projections fall flat? Well, the company is currently paying out only about half its profits and FCF in dividends, so there's still plenty of room for dividends to grow. Long story short, income investors wouldn't regret having 3M in their portfolios.
The dominant supplier in a fragmented industry
Jason Hall(W.W. Grainger Inc): Since the 1920s, W.W. Grainger has been in the business of supplying other companies with what they need to operate their businesses. The company has gotten so good at being the go-to supplier for so many different products across multiple industries that it now counts more than 3 million businesses and institutions around the worlds as its customers.
Grainger operates in an incredibly fragmented space, and is one of the rare companies that can supply its customers with nearly anything they need to run, support, or maintain their facilities. In short, Grainger can provide its customers with products that may take dozens of other companies to supply.Second, Grainger makes it as easy as possible for its customers to do business across a number of different ordering platforms, and offers services to help its customers manage, streamline, and standardize the products they use. These sorts of services are hard for competitors without Grainger's breadth of product availability and large scale to replicate.
Image source: Grainger.
The combination ofthese things helps make Grainger's value proposition, well, valuable. And this can make Grainger a very "sticky" company to do business with.
This has allowed Grainger to pay a dividend for decades, and regularly increase it. The yield is "only" 2.1% at recent share prices, but there's likely plenty of growth ahead for the company. It may be one of the most dominant players in its industry, but there's plenty of room for consolidation. At last count, Grainger had only about 6% market share in the U.S., and less than 3% market share across all regions where it does business. That's exactly the kind of Dividend Aristocrat I'd like to buy.
10 stocks we like better than W.W. Grainger When investing geniuses David and Tom Gardner have a stock tip, it can pay to listen. After all, the newsletter they have run for over a decade, Motley Fool Stock Advisor, has tripled the market.*
David and Tom just revealed what they believe are the 10 best stocks for investors to buy right now... and W.W. Grainger wasn't one of them! That's right -- they think these 10 stocks are even better buys.
Click here to learn about these picks!
*Stock Advisor returns as of November 7, 2016
Jason Hall has no position in any stocks mentioned. Neha Chamaria has no position in any stocks mentioned. Rich Smith has no position in any stocks mentioned. The Motley Fool recommends Nucor. Try any of our Foolish newsletter services free for 30 days. We Fools may not all hold the same opinions, but we all believe that considering a diverse range of insights makes us better investors. The Motley Fool has a disclosure policy.