3 Important Takeaways From FuelCell Energy's Q4 Earnings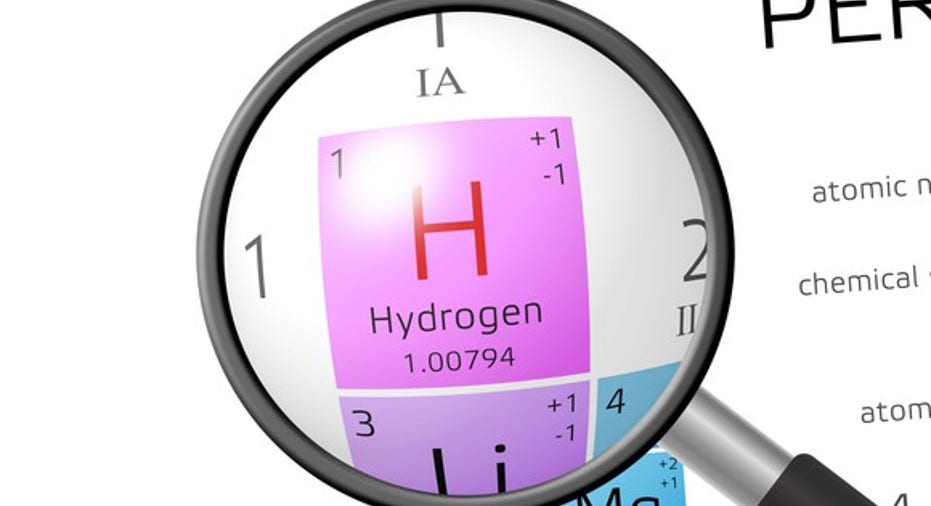 An industry leader in fuel-cell solutions, FuelCell Energy (NASDAQ: FCEL) recently reported its fourth-quarter earnings.Failing to meet analysts' expectations by $0.04, the company reported a $0.41 loss per share. But there's much more to a company's quarterly performance than just one number, so let's dig in and take a closer look at how this fuel-cell leader fared in its third quarter.
Image source: Getty Images.
Revenue review
FuelCell Energy -- consistent with the business update it provided in December -- reported total revenue of $24.5 million in Q4 -- a drop of 52% year over year. The main culprit for this disappointing performance was the company's largest revenue stream: product sales. Totaling $8.4 million, product sales suffered a precipitous 81% year-over-year decline compared with the $43.8 million the company reported in Q4 2015. As disheartening as this is for investors, it bears some context.
In the past, FuelCell Energy had recognized the sale of its power plants as revenue in the quarter in which they were sold; however, the company is increasingly installing power plants for customers who enter power purchase agreements (PPAs). Consequently, the company recognizes revenue quarterly over the life of the PPA. And because these deals reflect sale-leaseback transitions, the company recognizes the power plants on the balance sheet. Illustrating this point, long-term power assets totaled $6.9 million in Q4 2015, but they totaled $47.1 million in Q4 2016.
As precarious as the drop in product sales was, the increase in service revenue for Q4 -- a 107% increase over the same period last year -- was a bright spot on the income statement. According to the company's press release, the increase was attributable to "a number of service agreements that commenced in 2016, a greater number of module replacements under service contracts, and electricity sales from power purchase agreements." Anotherauspicious sign regarding sales was the $4.7 million the company reported in advanced technologies contracts revenue -- a 124% gain over the $2.1 million it reported during the same period last year.
Powering ahead
Much to the chagrin of FuelCell Energy and its investors, an evaluation committee in late October revealed that it was no longer considering the company's63-megawatt Beacon Falls Energy Park in Connecticutas an option in its clean-energy request for proposals. Winning the award could have gone a long way in allaying investors' fears that the company's future looked bleak.
A 2.8 MW DFC3000 fuel cell power plant.Image source: FuelCell Energy.
Between equipment and service, management estimated that the project could have been worth up to $500 million over its life. Nonetheless, the company remainsinvolved in several requests for proposals (RFPs) in New York state, including a 40 MW fuel-cell only RFP for Long Island. But this isn't the only indication of what lies ahead for the company.
Despite the missed opportunity with the Beacon Falls Energy Park, FuelCell Energy is attracting attention from future customers. At the end of Q4, the company's backlog totaled $432 million -- a 13.3% increase over the $381 million the company had in backlog at the end of fiscal 2015. Services backlog comprises the lion's share -- $347 million -- of the company's backlog.
Addressing what the company recognizes as one of its greatest opportunities -- carbon capture -- management noted that the company was making progress on its partnership with ExxonMobil to demonstrate its fuel-cell carbon capture solution at a mixed coal/gas-fired power plant in Alabama. Management also commented on another carbon capture endeavor, this one at the Canadian oil sands, where an engineering study for carbon capture at a gas-fired bitumen processing plant is also progressing.
Margin misses
In light of the company's revenue woes, one source of hope for investors was the company's expanding gross margin and its ability to report a gross profit on an annual basis -- something that has consistently eluded its main competitor, Plug Power (NASDAQ: PLUG). In the recently completed fourth quarter, though, FuelCell Energy reported a gross loss of $468,000; consequently, the company ended fiscal 2016 with a gross loss of $357,000 -- the first time it has reported a gross loss since fiscal 2011. Whereas FuelCell Energy posted a 7.8% gross margin in fiscal 2015, it reported a negative 0.3% margin in fiscal 2016.
Even more disconcerting than the company's gross loss in Q4 was its loss from operations -- $11.8 million. Ending fiscal 2016 with a loss from operations of $46.4 million, the company's operating margin of negative-42.8% for the year was the worst it has posted since the negative-77.9% it posted in fiscal 2010, according to Morningstar.
Shortly after fiscal 2016 ended on Oct. 31, the company effected a restructuring plan, which, according to its press release, is meant to "align production levels with the product sales and services backlog." Reducing its global workforce by approximately 17%, the company believes this will translate to operating expenses decreasing by approximately $6 million on an annualized basis.
The takeaway
Investors didn't find much of a surprise in FuelCell Energy's fourth-quarter earnings report. Another quarter -- and year -- of shrinking sales is a stark reminder of how challenging it is to try to redefine how we source our power. Unfortunately for FuelCell Energy, and its investors, there seems to be little on the horizon that suggests that this company's downward trajectory will turn around anytime soon.
10 stocks we like better than FuelCell Energy When investing geniuses David and Tom Gardner have a stock tip, it can pay to listen. After all, the newsletter they have run for over a decade, Motley Fool Stock Advisor, has tripled the market.*
David and Tom just revealed what they believe are the 10 best stocks for investors to buy right now... and FuelCell Energy wasn't one of them! That's right -- they think these 10 stocks are even better buys.
Click here to learn about these picks!
*Stock Advisor returns as of January 4, 2017
Scott Levine has no position in any stocks mentioned; however, hydrogen is one of his favorite elements. The Motley Fool has no position in any of the stocks mentioned. The Motley Fool has a disclosure policy.