3 High-Yield Dividend Stocks That Could Raise Their Dividends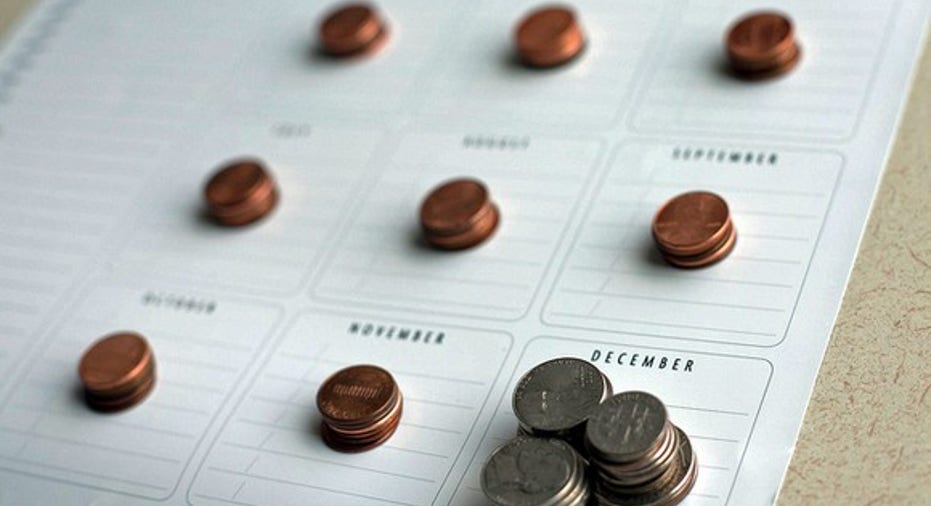 Image source: Fool Flickr.
Stock searches often begin with high-yield dividend stocks. Dividends are often a sign of strength, and the extra income is great for retirees, or those looking to pad their portfolios. While some high-yield dividend stocks can be yield traps, attracting investors despite a shaky business model, others are worth your money. These dividend payers have modest valuations, solid business models, growth opportunities, and shareholder-friendly distribution policies.
With the price-to-earnings ratio of the S&P 500now above 24,high-yield dividend stocks are harder to find than they once were, but there are still some good bets out there for high-yielding, growing dividends. Let's take a look at a few of them.
1.General Motors
Auto stocks are trading at surprisingly low valuations these days because of concerns that annual car sales are reaching a peak and fears of disruption by self-driving cars and start-ups like Uber. GMis valued at a P/E of less than 5 even though analysts expect profits to grow next year.
After emerging from bankruptcy, the company declared a dividend in 2014 and has raised it in both years since. In January, it lifted the payout 6% to $0.38, good for a 5.1% dividend yield.
With continued profit growth expected, a strong balance sheet, and a payout ratio still under 50%, I'd expect GM to give its dividend another moderate boost around the same time next year. RivalFordeven offered a special supplemental dividend around the same time since both companies are flush with cash. GM recently raised its share buyback program to $9 billion, and I'd expect the company to continue returning cash to shareholders through buybacks and dividends as shares are especially cheap.
2.AT&T Inc.
If you're looking for growing, high-yield dividends, theS&P 500Dividend Aristocrat list is a good place to start. The Dividend Aristocrats are a group of stocks that have increased their dividends every year for at least 25 years.
AT&T raised its dividend for the 32nd consecutive last year to $0.48 a quarter, or a 4.7% yield. The telecom industry is known for its juicy dividends -- and for good reason. The capital-intensive industry tends to generate ample profits, and with modest growth, telecom companies tend to have relatively low valuations. AT&T is no different, as its fat yield comes even as the company's shares are at a 52-week high.
With its recent acquisition of DirecTV, AT&T has an additional opportunity for revenue growth, and the secular growth in the wireless industry should continue to buoy the dividend as analysts are expect 6% EPS growth this year and next. With a payout ratio around 80%, AT&T is right at the threshold you want to see for a dividend stock The company's dividend hikes have been modest in recent years, at just a penny a quarter, or little more than 2%, but those should continue since the company's status as a Dividend Aristocrat is not in jeopardy.
3. HCP
Another dividend aristocrat worth considering for its growing, high-yield dividend is HCP , a hybrid real estate investment trust that invests in healthcare properties.
Not only does HCP have an impressive streak of 30 years of dividend raises, it also offers the highest dividend yield of any dividend aristocrat, at 6.6%. As a REIT, it's required to pay out 90% of its income to investors, and its payout ratio based on funds from operation has mostly fallen over the last decade, sitting at 72% today.
HCP's last dividend increase was modest, at less than 2%, but for five years before that, the company had been hiking its dividends by about 4% a year. With the current volatility in the market following the Brexit vote, HCP also offers stability through its dividend and business model. The stock was even up 1% on Friday, the day following the Brexit vote.
The company is trading at a forward P/E of just 12, and it should have a strong growth path since 54% of its properties will be senior-living centers following its upcoming spinoff of a REIT dedicated to skilled nursing and other post-acute healthcare facilities.With the large population of baby boomers headed toward retirement, HCP should see a steady increase in that income stream over the coming years. With that business line expected to grow, and 98% occupancy at its life-sciences properties, I'd expect HCP's dividend increases to continue.
The article 3 High-Yield Dividend Stocks That Could Raise Their Dividends originally appeared on Fool.com.
Jeremy Bowman owns shares of General Motors. The Motley Fool owns shares of and recommends Ford. The Motley Fool recommends General Motors. Try any of our Foolish newsletter services free for 30 days. We Fools may not all hold the same opinions, but we all believe that considering a diverse range of insights makes us better investors. The Motley Fool has a disclosure policy.
Copyright 1995 - 2016 The Motley Fool, LLC. All rights reserved. The Motley Fool has a disclosure policy.