3 Healthcare Stocks Billionaires Love Right Now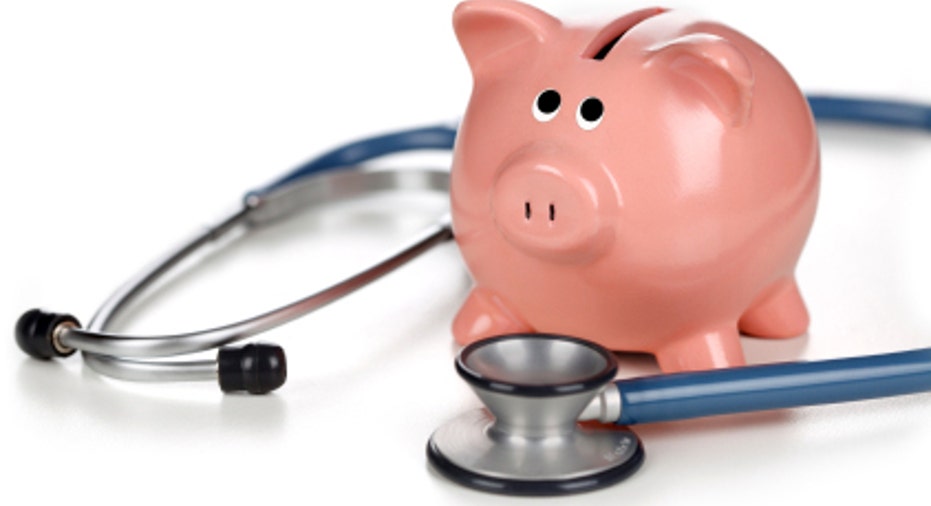 13F reports are filed with the Securities and Exchange Commission by billionaire investors each quarter and make it easy for anyone to track their trades and see what they've been buying and selling recently. While blindly mimicking each one of their moves is generally a bad idea, those 13Fs can be great place to go hunting for new investment ideas.
Knowing that, we asked our team of contributors to highlight a healthcare stock that a billionaire investor has been buying recently. Following is a list of three stocks that these ultra-rich investors have taken a position in, and some thoughts on whether you might want to follow their move.
Brian Feroldi: Famed billionaire value investor Seth Klarman has really taken a liking to small-cap pharmaceutical company KeryxPharmaceuticals. His investment firm, the Baupost Group, recently invested $125 million into the company through a zero-coupon convertible note offering.
That move is quite a vote of confidence for Keryx. Before the bond offering, the Baupost Group already owned about 25% of Keryx's outstanding shares, making Baupost the company's largest shareholder. So what do Klarman & Co. know about Keryx that has turned them so bullish?
Keryx is a one-drug company whose fate rests in the future success of Auryxia, which is designed to help patients with chronic kidney disease on dialysis better control theirserum phosphorus levels. There are roughly 450,000 Americans that fit the profile, and peak annual sales estimates for the drug are running as high as $1 billion in the U.S. alone.
However, sales of Auryxia have been sluggish out of the gate, which management was quick to blame on the drug's poorformularycoverage. A handful of disappointing quarterly results took its toll on shares in 2015:
Despite the slow start, Klarman's group hasn't sold at all, and the bond deal may help turn around Auryxia's fate. It has already given Klarman's group a handful of board seats, which Klarman has used to put pressure on management to beef up the sales force and lower costs to turn the company's fortunes around.
In recent news, Keryx has won regulatory approval in Europe for Auryxia, and it recently posted solid data from a phase 3 trial that could expand Auryxia's addressable market in the United States. It's also made huge strides to improve access to the drug, so the company is primed for growth in 2016.
Still, while Klarman's investment in Keryx's stock is a big boost of confidence for the company, there's still a lot of risk here, so I'd recommend caution before you blindly follow him into Keryx.
Cory Renauer:When two billionaire investors -- who also happen to be best-selling investment book authors -- show significant interest in a healthcare stock, it's time for a closer look.
Billionaires Ken Fisher and Joel Greenblatt are big fans of Merck & Co. Philip Fisher'sCommon Stocks and Uncommon Profitsis arguably the most important investment book ever published, but it's not exactly a page-turner. However, his son has made a career of expanding his father's wisdom into a more digestible format.
One of the Fisher family maxims is that talented management is an often underappreciated asset. In 2013, Merck brought onAmgen's former R&D head, Roger Perlmutter.As president of Merck Research Laboratories, Perlmutter expertly shepherded immuno-oncology groundbreaker Keytruda through the regulatory process, winning approval ahead of another drug in the same class, Opdivo from Bristol-Myers Squibb.
Although Keytruda is underperforming Opdivo in terms of sales at the moment, looking ahead Merck is building an immuno-oncology juggernaut around Keytruda, with over 200 clinical trials involving more than 100 combinations under way.Perhaps confidence that Perlmutter will deliver in the years ahead is why Fisher has such a large stake in Merck.
As for value guru Greenblatt, I think he sees growth at a very reasonable price. At 36 times trailing earnings, Merck hardly seems like a value, but it has one of the lowest forward PEG ratios in the industry, with PEG measured as the forward P/E ratio divided by the expected earnings-per-share growth percentage during the period. Stocks with forward PEG ratios below 1.0 are widely considered undervalued. At just 0.1, Merck shows why it's no wonder Greenblatt loves the stock.
Keith Speights:David Einhorn hasn't always picked winners. His Greenlight Capital fund closed out 2015 down 20%.But one stock the billionaire should feel pretty good about isMylan. Greenlight Capital bought 2.89 million shares of the pharmaceutical in late 2015.
Mylan has endured some rough times over the past year. Its rejection of a takeover bid from Teva Pharmaceuticalcaused shares to tank.Mylan later lost in its own attempt to buy outPerrigo-- although that failure actually helped Mylan's stock climb somewhat.Meanwhile, the company got caught up in the broader downturn in drug stocks caused by political pressure over prescription-drug pricing.
That's all in the past, though. After buying Mylan's stock, Einhorn said he thought the company's share buybacks and strong pipeline presented a great opportunity.He was right, in my view, especially about Mylan's pipeline. The biggest potential prize in that pipeline is the first generic version of Advair.Mylan also has 15 biosimilars in its pipeline of drugs that combined for sales of over $40 billion.
So although Einhorn doesn't always pick winners, his buy of Mylan looks like a smart pick that over the long run will add significantly to his already large cash pile.
The article 3 Healthcare Stocks Billionaires Love Right Now originally appeared on Fool.com.
Brian Feroldi has no position in any stocks mentioned. Cory Renauer has no position in any stocks mentioned. Keith Speights has no position in any stocks mentioned. The Motley Fool recommends Mylan and Teva Pharmaceutical Industries. Try any of our Foolish newsletter services free for 30 days. We Fools may not all hold the same opinions, but we all believe that considering a diverse range of insights makes us better investors. The Motley Fool has a disclosure policy.
Copyright 1995 - 2016 The Motley Fool, LLC. All rights reserved. The Motley Fool has a disclosure policy.