3 Healthcare Stocks Bears Are Wrong About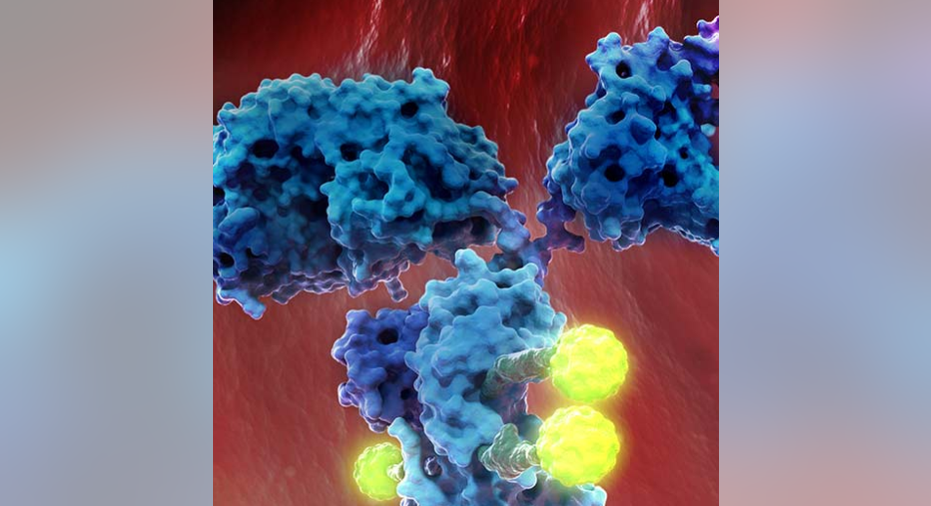 Healthcare-focused investors have been on a rough ride in 2016. The Vanguard Health Care ETF , a popular exchange-traded fund that holds hundreds of individual healthcare stocks, is down more than 8% year to date, placing it more than 6% behind the returns of the S&P 500.
That fact likely delights many short-sellers, as there are plenty of healthcare stocks with high short-interest ratios, meaning some investors have bet against the company's stock in the hopes of making a profit if the share price falls. This strategy works well when the market turns bearish, but things can go horribly wrong if the companies these short-sellers have targeted wind up reporting good news.
Knowing that, we asked a team of our healthcare contributors to share a healthcare stock they think the short-sellers have all wrong. Read below to see which companies they highlighted.
Short-sellers have certainly placed a target on the back of Opko Health ,a biopharmaceutical and diagnostics company.More than 64 million shares ofthiscompany's stockhave been sold short. That represents more than 20% of its publiclytraded float, so there's a lot of negative sentiment surrounding this stock right now.
That likely owes to the fact that the FDA issued a complete response letter in March for Rayaldee, a drug designed to increase vitamin D levels in patients with chronic kidney disease. The agency stated it found deficiencies at Opko's third-partycontract manufacturer that caused it to reject Rayaldee's submission. In response, Opko was forced to resubmit a new application for Rayaldee, which pushed the decision date all the way to Oct. 22, 2016.
If that weren't bad enough, investors also recently learned that several of Opko's top executives resigned in the first quarter of 2016. That's a lot of negative news to take all at once, so it's no wonder this company has attracted short-sellers' attention.
Despite the string of bummer news, I still think there are reasons to be optimistic. First, the delay with Rayaldee had nothing to do with the drug's clinical results, as the FDA did not force any new clinical studies or identify any safety issues with the first submission. That hints that the drug stands a great chance of winning approval in October, which is a big deal, since Opko estimates Rayaldee will compete in a market valued around $12 billion.
Second, the company has moved quickly to fill the vacant executive seats, already having made a few key hires. The remaining seats are expected to be in place by the end of this quarter.
Finally, the company recently signed a collaboration agreement with Vifor Fresenius Medical Care Renal Pharma to commercialize Rayaldee in a huge number of international markets. If Rayaldee proves to be a winner, it could be a windfall for Opko, as it could receive up to $282 million in upfront and milestone payments, plus a double-digit royalty rate.
The company's waning share price hasn't gone unnoticed by its CEO, either: Phillip Frost -- a billionaire healthcare entrepreneur and former executive at Teva Pharmaceutical -- recently added more than 47 million shares of Opko's stock to his portfolio, bringing his current position up to a whopping 182 million shares. That's a huge vote of confidence for someone with a track record of success, so if I were short Opko's stock, I'd certainly be nervous.
Over the past year, shares of clinical-stage biotechCelldex Therapeutics have lost over 80% of their value,putting its market cap at about $421 million.
Granted, its first attempt at a pivotal phase 3 trial with Rintega failed to beat the standard of care in a deadly form of brain cancer.But what Wall Street bears have overlooked is that the company finished last year with nearly $290 million in cash and marketable securities --and another candidate in a pivotal trial for triple-negative breast cancer.
That indication is so named because three common targets for existing breast cancer therapies aren't present on the surface of these patients' tumors. What is commonly found on the surface of these patients tumors' is a protein called gpNMB. Celdex's "new" lead candidate -- formerly known as CDX-011 and recently given the horribly long name of glembatumumab vedotin -- is a protein that binds to gpNMB.
Image source: Celldex Therapeutics.
Once invited inside tumor cells identified by gpNMB, glembatumumab vedotin introduces tumor cells to its "little friend"monomethyl auristatin E, a chemo drug between 100 times and 1,000times more toxic than commonly used chemo drug Doxil.
About 1 in 8 U.S. women will develop invasive breast cancer over the course of their lifetime, and between 10% and 15% of all breast cancers are of the triple-negative variety. These women have few options once the disease reaches its later stages. This gives glembatumumab vedotin blockbuster potential in this indication (i.e., triple-negative breast cancer with high gpNMB expression) alone.
Breast cancer tumors aren't the only sort that over-express gpNMB,which is why Celldex is sponsoring exploratory trials in skin and lung cancer, too.The National Cancer Institute's willingness to sponsor glembatumumab vedotintrials for rare bone and eyeball cancers is also encouraging.
Add glembatumumab vedotin's potential to enhance Celldex's current assets, and the company's $421 million market cap seems insanely low. Factor in a few more of Celldex's clinical-stage candidates, and it's clear as day that the bears are wrong about this healthcare stock.
Over two-thirds of Lannett Company's market valuation has been wiped out over the last 12 months. Many thought the generic-drug maker bit off more than it could chew with its acquisition of Kremers Urban Pharmaceuticals. A downward revision by Lannett of its fiscal 2016 earnings outlook,combined with the departure of a key executive, didn't help.But I think the continued pessimism about Lannett overlooks the potential for this beaten-down stock.
First, I think it's way too soon to write off Lannett's chances of successfully integrating Kremers into its operations. The company already announced restructuring plans that should allow it to net around $40 million in savings in the first year after the acquisition closed.That's a great start to achieving the full synergies expected from the deal.
The tougher challenge, though, is replacing the $87 million in revenue from the unnamed customer that left Kremers just before the Lannett acquisition was finalized.Lannett management has previously stated that over 30% of that lost revenue has been replaced.The company is also talking with the big customer about restoring the relationship. Those are also good starts to rebuilding investors' confidence.
What about that lowered earnings outlook? I think it's a temporary issue. Lannett's reduced earnings forecast owed partly to delayed product launches. Those launches will move forward -- but just a little later than originally planned.
Lannett is currently trading at a bargain-basement valuation of a little over 10 times earnings. That price reflects a downright gloomy opinion about the company's future prospects. In reality, those prospects aren't that bad. It might take some time to recover from the negative events of the past year, but I think Lannett will be a winner over the long run.
The article 3 Healthcare Stocks Bears Are Wrong About originally appeared on Fool.com.
Brian Feroldihas no position in any stocks mentioned.Like this article? Follow him onTwitter where he goes by the handle@Longtermmind-setor connect with him onLinkedInto see more articles like this.Cory Renauer has no position in any stocks mentioned. Keith Speights owns shares of Lannett Company. The Motley Fool recommends Celldex Therapeutics and Teva Pharmaceutical Industries. Try any of our Foolish newsletter services free for 30 days. We Fools may not all hold the same opinions, but we all believe that considering a diverse range of insights makes us better investors. The Motley Fool has a disclosure policy.
Copyright 1995 - 2016 The Motley Fool, LLC. All rights reserved. The Motley Fool has a disclosure policy.