3 Hated Stocks That Could Make You Rich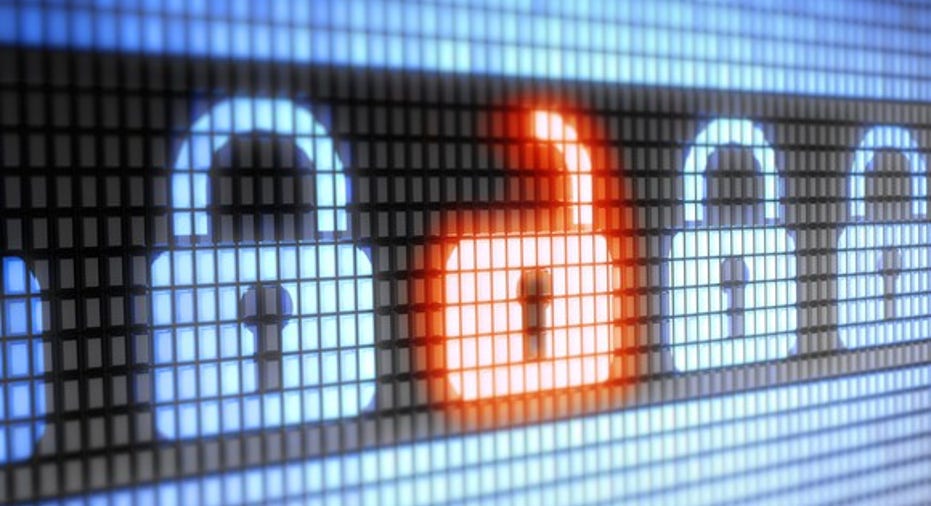 Investors can sometimes make big profits by going against the grain and buying hated stocks. However, it can be tough to cut through all the pessimism about a beaten-down stock and muster the courage to make a contrarian play. So today, we'll take a look at three hated stocks which might rebound over the next few years -- JCPenney (NYSE: JCP), Infinera (NASDAQ: INFN), and Palo Alto Networks (NYSE: PANW).
JCPenney
Shares of JCPenney have fallen 93% over the past decade due to slowing sales and a disastrous turnaround effort that ended with former CEO Ron Johnson being ousted in2013. But under current CEO Marvin Ellison, who took over in Aug. 2015, the struggling department store chain has started showing flickers of life.
Image source: JCPenney.
JCPenney gradually reduced its brick-and-mortar store count, invested more heavily in e-commerce, and added new products from Ashley Furniture and Empire Today to its home improvement department. It also plans toadd Nike outlets to 600 of its1,013 locations to boost its store traffic. JCPenney also leases its store space to third-party companies like Sephora, Seattle's Best Coffee, optical centers, portrait studios, and jewelry repair services.
Unlike its rival Sears Holdings, which aggressively closed stores without a viable plan to grow its comparable store sales again, JCPenney's balancing act seems to be paying off. Comps fell0.7% last quarter, but profitability improved as it shuttered weaker stores, grew its private brands, and pivoted toward home improvement. Analysts expect its revenue to fall 2% this year, but its earnings are expected to grow six-fold as profitability improves. This makes the stock, which trades at less than 10 times earnings, a lucrative rebound play if its turnaround efforts pay off.
Infinera
Fiber optic service companyInfinera lost 30% of its market value over the past 12 months. That decline was unusual, since many fiber optic players rallied during that period on rising demand for infrastructure upgrades to address bottlenecks caused by the rising use of streaming video, cloud-based apps, and app virtualization.
Image source: Getty Images.
Infinera was left out in the cold because it primarily offers Long Haul Wave Division Multiplexing (WDM) optical transmission systems for telecom companies. These systems let telecom companies boost the capacity of their networks without laying down additional fiber.
But overthe past year, many customers focused on upgrading connections over shorter distances, which are covered by the metro and DCI (data center interconnect) markets. Infinera also offers metro and DCI products, but their weight couldn't offset the softness of its much larger long haul business.
That issue caused Infinera to post double-digit sales declines over the past two quarters. Analysts expect Infinera's revenue to fall8% this year, and for its non-GAAP earnings to dip into the red. But in fiscal 2018, its revenue is expected to rise 16% as its non-GAAP earnings return to the black, thanks to the growth of its short-range businesses and cyclical demand for long haul upgrades. With an EV/Sales ratio of just 1.6, that makes Infinera a potential comeback play over the next two years.
Palo Alto Networks
Shares of Palo Alto Networks have dropped nearly 30% over the past 12 months due to growing concerns about competition, slowing sales growth, and widening GAAP losses. The company's core product, a next-gen firewall, has over 37,500 customers -- including 85 of the Fortune 100 andhalf of the Global 2000 companies.
Image source: Getty Images.
On the surface, Palo Alto's growth looks solid -- sales rose 49% in fiscal 2016 and are expected to grow another 25% thisyear. Non-GAAP earnings rose 94% last year, and are expected to rise 49% this year.
However, the bears believe that Palo Alto's top line slowdown could worsen if end-to-end network security providers like Cisco and Symantecaggressively bundle their firewall solutions with other networking or security products.
Palo Alto would need to respond by lower prices or investing more heavily in R&D and marketing -- which would cause itsGAAP net losses (which are heavily weighed down by stock-based compensation) to widen. However, Palo Alto's dedicated customer base and "best in breed" reputation make it a tough nut to crack. Therefore, I believe that a takeover is more likely. Palo Alto's EV/Sales ratio of 6 might seem high, but it actually represents a multi-year low -- so potential suitors might strike before its stock rebounds.
But mind the risks...
Going against the grain can sometimes yield big gains, but they can also result in big losses. JCPenney, Infinera, and Palo Alto might seem like good contrarian plays, but investors shouldn't ignore the obvious weaknesses -- JCPenney's sales growth is still negative, Infinera is still unprofitable, and Palo Alto still faces tough competition. This means that investor sentiment regarding these stocks could remain negative, and that they could all slip further before bouncing back.
10 stocks we like better than J.C. PenneyWhen investing geniuses David and Tom Gardner have a stock tip, it can pay to listen. After all, the newsletter they have run for over a decade, Motley Fool Stock Advisor, has tripled the market.*
David and Tom just revealed what they believe are the 10 best stocks for investors to buy right now... and J.C. Penney wasn't one of them! That's right -- they think these 10 stocks are even better buys.
Click here to learn about these picks!
*Stock Advisor returns as of February 6, 2017
Leo Sun owns shares of Cisco Systems. The Motley Fool owns shares of and recommends Infinera and Nike. The Motley Fool recommends Cisco Systems and Palo Alto Networks. The Motley Fool has a disclosure policy.