3 Growth Stocks for Bold Investors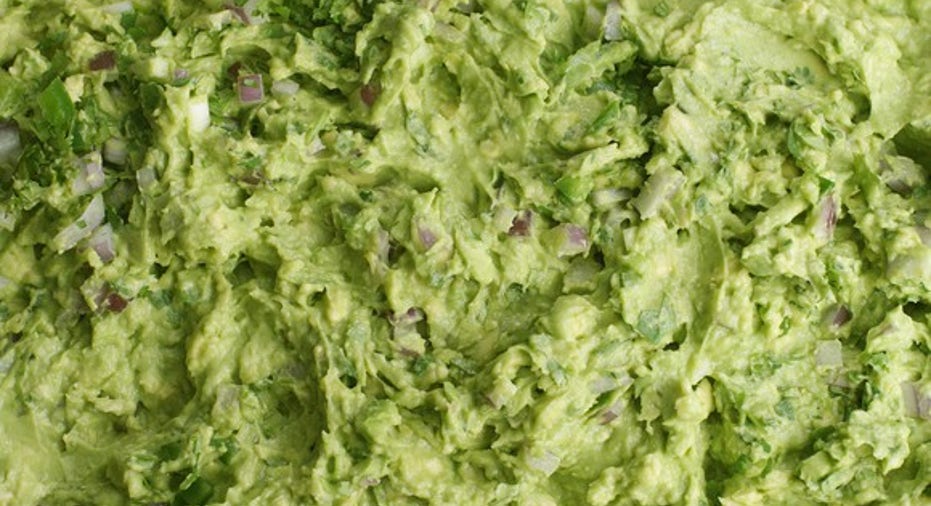 Risk is always a factor for stock market investors, but if you want the top stocks in your portfolio, you have to be bold. To give you some ideas on which stocks to look at, three Motley Fool contributors weighed in on companies they're familiar with and made a case for why they deserve a closer look. Read on to learn more about Shopify (NYSE: SHOP), Chipotle Mexican Grill (NYSE: CMG), and Universal Display (NASDAQ: OLED) and why they deserve your attention.
The undercover growth stock in e-commerce
Seth McNew(Shopify):The U.S. Census estimates that nearly $103 billion worth of retail product moved through e-commerce channels in the U.S. in the fourth quarter of 2016 alone. E-commerce has become a massive market force worldwide, and one that should continue to grow quickly. Shopify is one of the most important companies in e-commerce services right now, and one that could have plenty of growth ahead of it.
Shopify provides an e-commerce platform for businesses and entrepreneurs -- including some big names such asGoogle and the Los AngelesLakers-- to sell their wares and services online, as well as premium services to help those customers set up better shops and online operations (for a fee, of course). Shopify only went public in 2015, and its shares are already up around 400% since then. That's because the company continues to post incredible growth -- in its recent Q1 earnings, the company reported sales up 75%, year over year. The company is still reporting losses as it invests in future growth, but that's likely to turn into a profit soon -- but I'm happy to wait, so long as that means continued surging growth.
While Shopify has been hugely successful over the past year, its share-price run-up means the stock now trades at a very expensive 20 times sales -- hence, it's a stock for bold investors. Still, the company seems to be at the forefront of an incredible growth opportunity in helping more and more companies and entrepreneurs take advantage of e-commerce, meanwhile positioning itself for years of growth ahead.
Right place, right time
Tim Brugger: (Universal Display):Energy-efficient organic light-emitting diode (OLED) manufacturer Universal Display makes a list of growth stocks for bold investors for a few reasons. First, CFO Sidney Rosenblatt summed up expectations for Universal Display's future bysaying, "we believe that the OLED industry is poised to grow faster than earlier expectations this year."
That's a particularly strong statement given Universal Display's recently announced first quarter, which obliterated both its own guidance and analysts' expectations. Another reason Universal Display is ideal for the bold investor is its incredible run of late. Universal Display stock has more than doubled this year and is up 27% since earnings were announced May 4.
There's even the possibility Universal Display could supply its OLED solution for an upcoming iPhone iteration. Whether that comes to pass or not, last quarter spoke volumes about Universal Display. Revenue soared an astounding 87% last quarter to $55.6 million, and per-share earnings rocketed to $0.22 a share, compared with $0.04 last year.
For some perspective on Universal Display's first quarter, pundits had estimated $33.8 million and little to no profit. As Rosenblatt stated, with the OLED market poised for faster-than-expected growth, Universal Display also raised its guidance for the year to a range of $260 million to $280 million.
Yet another encouraging sign is that each trading day since Universal Display shared its blow-out quarterly results, its stock price has continued to climb. Investors recognize that even as high as Universal Display has soared, it still has plenty of room for growth.
Image source: Chipotle Mexican Grill.
Stay hungry for tasty growth
Dan Caplinger (Chipotle Mexican Grill): It takes courage to invest in a stock that has gone through a major crisis, and Chipotle Mexican Grill has faced no shortage of difficult situations lately. After multiple cases of foodborne illness hit the burrito maker, Chipotle suffered huge declines in comparable-restaurant sales that sent the stock into a tailspin. Even in the aftermath, it has taken a huge effort for Chipotle to win back the loyalty of its customer base, and it's entirely possible that at least some customers have left the Mexican food specialist for good.
Lately, though, things have started looking up. Now that Chipotle's tough times are more than a year old, year-over-year comparisons have started to become far easier, and the restaurant chain is now putting up impressive growth numbers. The company has also taken the opportunity to refocus on its core experience, and in some ways, that has actually made Chipotle benefit from its past problems.
Of course, Chipotle still has a long way to go. Even though revenue numbers on a per-store basis have bounced back from their worst levels, they're still well below their levels from before the foodborne illness incidents occurred. Although some will see that as evidence that Chipotle can't bounce back, others will see it as an opportunity to get back into the stock before it recovers fully. Such a bold move could pay off in the long run.
Find out why Chipotle Mexican Grill is one of the 10 best stocks to buy now
Motley Fool co-founders Tom and David Gardner have spent more than a decade beating the market. (In fact, the newsletter they run, Motley Fool Stock Advisor, has tripled the market!*)
Tom and David just revealed their ten top stock picks for investors to buy right now. Chipotle Mexican Grill is on the list -- but there are nine others you may be overlooking.
Click here to get access to the full list!
*Stock Advisor returns as of May 1, 2017
Dan Caplinger has no position in any stocks mentioned. Seth McNew has no position in any stocks mentioned. Tim Brugger has no position in any stocks mentioned. The Motley Fool owns shares of and recommends Chipotle Mexican Grill, Shopify, and Universal Display. The Motley Fool has a disclosure policy.