3 Great Dividend Stocks for Retirees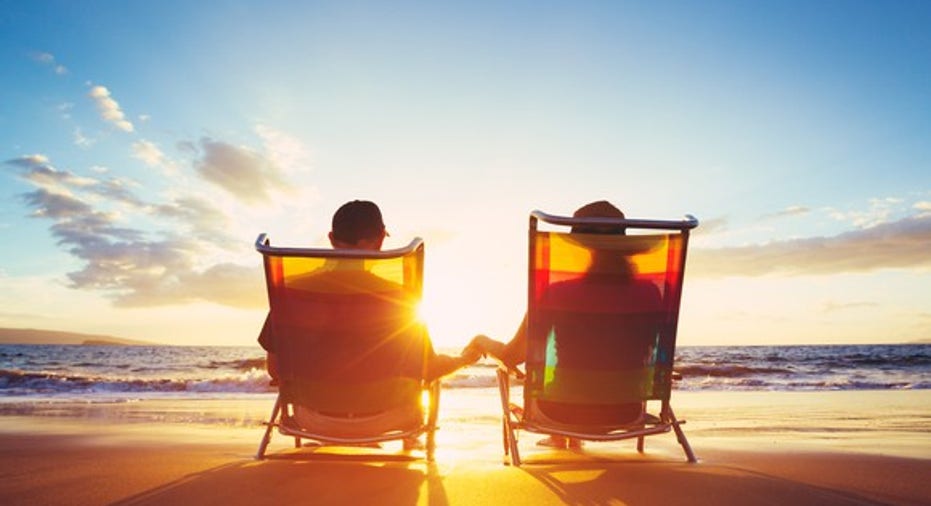 Retirees should invest in stable stocks with dependable dividends. In a recent article, I highlighted alcoholic beverage companies like Diageoand Anheuser-Busch InBevas good potential picks for retirees. Today, I'll discuss three more solid income-generating plays -- IBM (NYSE: IBM), Unilever (NYSE: UL), and Philip Morris International (NYSE: PM).
Image source: Getty Images.
IBM
IBM's high-growth days ended decades ago, but the stock remains a rock-solid dividend play for retirees. The company currently pays a forward yield of 3.1%, which is supported by a low payout ratio of 44%. Big Blue has hiked its dividend annually for nearly two decades, and its stock also remains cheap at 14 times earnings, which is much lower than the S&P 500's P/E of 25 and the industry average of 21 for information technology providers.
IBM rallied more than 35% over the past 12 months, even though the company has posted 19 straight quarters of year-over-year sales declines. That's because analysts believe that IBM's multi-year turnaround strategy -- which is divesting itsslower growth businesses (PCs, chipmaking, and low-end servers) to invest more heavily in its higher-growth ones (cloud, mobility, security, social, and analytics) -- is gradually paying off.
Analysts believe that IBM's revenue will dip 1% this year and remain flat next year, but possibly return to year-over-year growth over the long term. Its earnings, which are supported by buybacks and tighter cost controls, are expected to rise 1% this year and 3% next year.
Unilever
Consumer staples giant Unilever is another low-risk income play for retirees. The company, which is co-headquartered in London and Rotterdam, ownsa portfolio of over 400 brands, including Dove, Axe, Lipton, Rexona, Caress, and Ben & Jerry's. It pays a forward yield of 2.9%, which is supported by a payout ratio of 71%.
The only drawback is that Unilever declares a different earnings-based dividend every quarter, and currency fluctuations between the euro and dollar continuously impact quarterly payments for ADR shareholders. However, Unilever's yield has remained between 3% and 4% over the past five years, so retirees can still depend on the stock for steady income. The company also recently started reviewing ways to boost shareholder value -- so higher dividend payments could be in the cards.
Analysts believe that Unilever's revenue and earnings will respectively grow5% and 7% in fiscal 2017,which are impressive figures for a slow-growth industry. That's partly because the weak euro could be a major tailwind for Unilever this year, since it generates most of its revenue overseas but reports its earnings in euros. Unilever's P/E of 25 is slightly higher than its industry average of 24, but that premium could be justified by its above-average growth rates.
Philip Morris International
Tobacco companies might not seem like ideal investments for retirees due to waning smoking rates, rising excise taxes, and tighter regulations. Those headwinds certainly hurt companies like Altria, which generates all its revenue domestically -- but they are less brutal for its overseas counterpart Philip Morris International, which was spun off as a separate company in2008.
Image source: Pixabay.
That's because PMI sells its products in international markets with higher smoking rates, lower excise taxes, and less rigid regulations. In recent quarters, the main headwind for PMI has been the strong dollar gobbling up its overseas revenue. Revenue at all four of PMI's geographic regions rose on a constant currency basis in 2016, but only two grew on a reported basis. This means if the dollar weakens, PMI's top and bottom line growth will improve considerably.
Analysts expect PMI's revenue and earnings to respectively grow 6% and 8% this year, and the stock trades at 24 times earnings -- which is slightly higher than its industry average of 21. However, PMI has hiked its dividend every year since its spin off, and currently pays a forward yield of 3.9%, which is supported by a payout ratio of 92%.
The key takeaway
IBM, Unilever, and PMI are great long-term picks for retirees, but they also face notable challenges. IBM must grow its high-growth businesses quickly enough to offset the slower growth of its older businesses, Unilever still faces challenges in tough markets like Latin America, and PMI could be hit by new anti-smoking regulations in key growth markets. Retirees should clearly understand these risks before adding these stocks to their long-term retirement portfolios.
10 stocks we like better than Philip Morris InternationalWhen investing geniuses David and Tom Gardner have a stock tip, it can pay to listen. After all, the newsletter they have run for over a decade, Motley Fool Stock Advisor, has tripled the market.*
David and Tom just revealed what they believe are the 10 best stocks for investors to buy right now... and Philip Morris International wasn't one of them! That's right -- they think these 10 stocks are even better buys.
Click here to learn about these picks!
*Stock Advisor returns as of February 6, 2017
Leo Sun has no position in any stocks mentioned. The Motley Fool owns shares of and recommends Anheuser-Busch InBev NV. The Motley Fool recommends Diageo and Unilever. The Motley Fool has a disclosure policy.