3 Great CEOs Who Won't Be Disney's Next CEO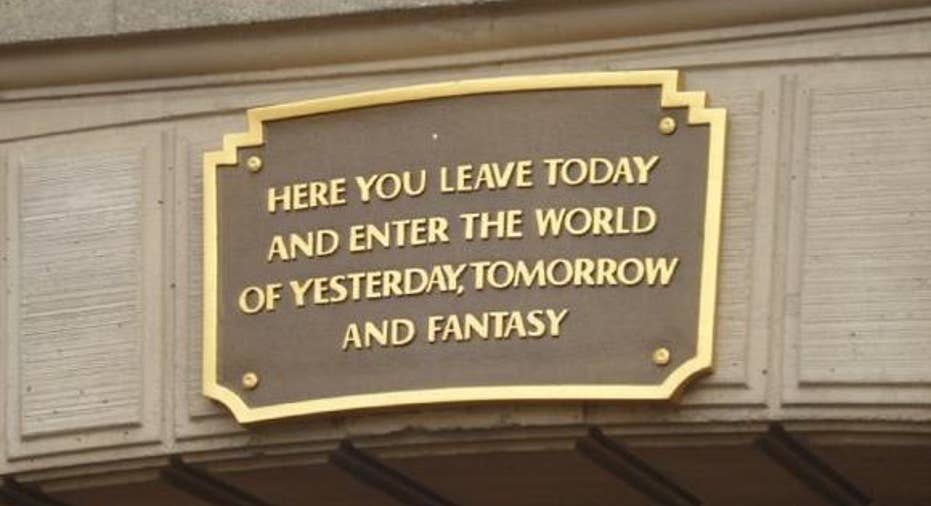 Just like a ride on Splash Mountain, things are getting tense at the top ofWalt Disney. The shocking departure of COO Thomas Staggs last week creates a perceived void in the media giant's succession strategy.
Staggs was seen as the heir apparent for current CEO Bob Iger, and that's a pretty big deal since Iger had earlier announced plans to step down in 2018. This has resulted in a lot of grumbling and speculation about the next prolific leader of the dynamic media mogul. Let's go over three logical candidates that are currently heading up other companies, and why none of them will ultimately be handed the reins of Disney.
Steve BurkeOne name that quickly bubbled up to the top as an external candidate is Burke, Comcast's exec who is now the head of its NBCUniversal arm. A Comcast executive taking over at Disney may seem ludicrous at first, but there's some history behind the narrative.
Comcast made anunsolicited buyout bidfor Disney when it was going through a difficult time 12 years ago. Disney passed, of course. Burke played a key role in the failed takeover, and as a longtime Disney exec before that, he was the logical candidate to lead the charge. In short, he could've been Disney's CEO back in 2004 if Comcast had swallowed Disney back then.
There's also poetic justice at play with Burke. His father was the head of Capital Cities/ABC until just before Disney acquired the broadcasting giant behind ESPN and ABC in 1996.
Burke is a strong choice despite the negative connotations that the Comcast brand brings to mind. It also only helps that Comcast's theme parks have been growing a lot faster than Disney's own attractions in recent years. However, the market's not going to accept having a Comcast executive take over Disney no matter how much sense it makes.
Reed HastingsThere have been fewer media executives as successful as Hastings has been. Netflix was the top gainer among S&P 500 companies in 2013 and 2015, and the odds are wildly against seeing any company at the top the list twice over the past three years.
Hastings became another external CEO to consider after BTIG media analyst Rich Greenfield called for Disney to spend as much as $100 billion in an acquihire, picking up the leading premium streaming platform with more than 75 million global subscribers as a way to nab Hastings as its next helmsman.
It's an intriguing notion, and having the key disruptor that's turned linear television and the cable industry upside-down would make sense as a way for Disney to lead the way into the future of how we consume video entertainment. The problem here is that there's little to suggest that Hastings has the skill set to guide Disney's vast properties. Hastings is a brilliant visionary in the realm of video, but is he qualified to watch over theme parks, video games, and cruise ships? Would he even be interested in building up Disney or selling the dot-com darling that he created?
Jeffrey KatzenbergIf Staggs' bailing -- reportedly after insinuations that the board wasn't sold on his role as heir apparent -- sounds familiar at Disney, it's because a similar scenario played out during the Michael Eisner era 22 years earlier. Katzenberg was Eisner's right-hand man for movie studio matters at Paramount and then Disney. When President Frank Wells died in a heli-skiing accident in 1994 and Katzenberg wasn't tapped, he bolted. He teamed up with Steven Spielberg and David Geffen to form DreamWorks SKG, heading up the DreamWorks Animation division.
Katzenberg has the pedigree. He led the way at Paramount when the Star Trek franchise staged its revival through theatrical releases. He then ushered in the era of Disney in both animation (Beauty & the Beast and The Little Mermaid) and live action (Good Morning Vietnam and Three Men and a Baby). At DreamWorks Animation he has created the only legitimate rival in full-length animation. Shrek 2 remains the country's highest-grossing animated feature of all time, before adjusting for inflation.
The problem here is that Katzenberg will be 67 when Iger retires, and if Disney wants to have another CEO serve a long tenure it's going to want to go younger. Disney may also feel that it already has its own Katzenberg -- at least in terms of animation -- if it decides on an internal hire by going with Pixar maestro John Lasseter.
The next Disney CEO may very well be Iger himself. He has already extended his departure date once, and given the latest development it wouldn't be a surprise if he stays on until a suitable replacement is groomed. Burke, Hastings, and Katzenberg are inspired options, but they just won't be Disney's next top mouse.
The article 3 Great CEOs Who Won't Be Disney's Next CEO originally appeared on Fool.com.
Rick Munarriz owns shares of Netflix and Walt Disney. The Motley Fool owns shares of and recommends Netflix and Walt Disney. The Motley Fool recommends DreamWorks Animation. Try any of our Foolish newsletter services free for 30 days. We Fools may not all hold the same opinions, but we all believe that considering a diverse range of insights makes us better investors. The Motley Fool has a disclosure policy.
Copyright 1995 - 2016 The Motley Fool, LLC. All rights reserved. The Motley Fool has a disclosure policy.