3 Energy Dividend Aristocrats You Should Own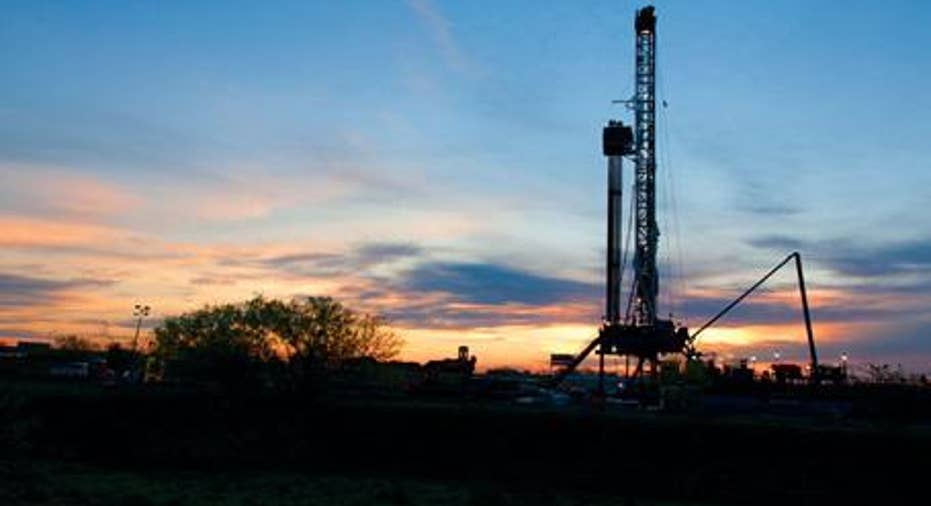 Image source: ExxonMobil.
Investing in the energy industry has been a rather harrowing experience over the past two years. Lower oil and gas prices have wreaked havoc on stock prices, and likely taken the value of investors' portfolios with them. Times like this remind us that sometimes it's best to maintain a group of investments that provide a certain level of stability through consistent dividend payments. In energy, there aren't a whole lot of companies that have a reputation of maintaining a dividend over the long term, but there are a select bunch of Dividend Aristocrats that have stood the test of time
So we asked three of our contributors to highlight an energy Dividend Aristocrat investors should consider for their portfolios today. Here's what they had to say.
Finding Dividend Aristocrats in the energy space isn't as easy as you might originally think. The ups and downs of commodity prices can make a company's cash flow -- and dividend payments -- evaporate. Even utility companies with their regulated businesses haven't been the most reliable dividend payers over that 25-year time frame. One company that has managed to maintain those dividend payments for an impressive 42 years straight, though, is Helmerich & Payne , and the reason it should be on investors' radars isn't what you might think.
As a lessor of drilling rigs to exploration and production companies, Helmerich & Payne is just as subject to the ups and downs of the business. Furthermore, it is a fiercely competitive market that doesn't normally garner pricing power. Despite this tougher operating environment, Helmerich & Payne has been able to maintain its consistent dividend payments thanks to a great management team that has been very good at allocating capital and managing the company through tough times.
Today, Helmerich & Payne has the largest fleet of rigs that are capable of the tougher drilling needed to complete hydraulic fracturing jobs. Unlike many of its peers that loaded up on debt to build out those fleets, Helmerich & Payne has more cash on hand than debt outstanding and is still generating enough cash to cover its capital spending and dividend payments.
Today's operating environment is one of the toughest that rig companies have ever faced, and if the company were to ever cut its dividend, now would be the time. With more than four decades of consecutive payments under its belt, though, the company is going to be hard pressed to end that streak. Based its track record so far, you as an investor can be reasonably sure that management has your best interests in mind.
Chuck SalettaUnless you live directly in its limited natural gas and electric service area, you may not know UGI by name. But you're much more likely to be familiar with the propane distribution business where UGI is the general partner:AmeriGas . AmeriGas is America's largest retail propane marketer, and as the general partner, UGI controls and profits from AmeriGas' operations. In addition to its utility and domestic propane business, UGI is a major LPG (liquified petroleum gas) distributor in Europe.
That combination of both a utility business and an energy distribution business is what gave UGI the financial wherewithal to become -- and remain -- a Dividend Aristocrat. UGI has paid a dividend for over 130 years, and it has increased that dividend annually for the past 28.
UGI is reaching the anniversary of its most recent dividend increase, so we should find out shortly if it is able to maintain that streak. With a payout ratio of around 44% of earnings, UGI does have room to continue increasing that payment in line with its business growth. At a time when many energy related companies are slashing their dividends, it's good to see one energy sector Dividend Aristocrat with a chance to keep its record of increases alive.
Sean O'ReillyMy pick for an energy Dividend Aristocrat worthy of consideration by Foolish investors,ExxonMobil, should come as no surprise. After all, it takes a truly special organization to steadily increase dividend payments every year for 33 years running. To do so in a commodity-based business, one that is subject to jarring price swings, is nothing short of fantastic.
In spite of the difficult conditions that the oil and gas industry currently operates under, ExxonMobil has managed to remain respectably profitable. Net income for fiscal 2015 came in at $16.15 billion ($3.85 per share), a 50.33% drop from the previous year but more than understandable given what has occurred with the price of oil. Also, ExxonMobil's results more than covered the year's total dividend payments, which amounted to $12.09 billion ($2.88 per share). If any energy company can manage this, in light of what has happened to oil prices since fall 2014, I think it's safe to say it's a true aristocrat.
Looking ahead, Wall Street analysts polled byS&P Global Market Intelligenceproject that ExxonMobil will earn $2.40 per share this year, $4.09 in 2017, and $4.68 in 2018. These results should more than cover future dividend payments. Clearly, fueled by its refining and retail operations, ExxonMobil is capable of holding its own no matter what the industry environment.
It's not often that one has the opportunity to pick up shares in a Dividend Aristocrat amid what amounts to, most likely, an impermanent downturn. ExxonMobil, a truly integrated player in the energy industry, remains a stock that all Foolish investors should strongly consider.
The article 3 Energy Dividend Aristocrats You Should Own originally appeared on Fool.com.
Chuck Saletta owns shares of UGI. Sean O'Reilly has no position in any stocks mentioned. Tyler Crowe owns shares of ExxonMobil. The Motley Fool owns shares of and recommends UGI. The Motley Fool owns shares of ExxonMobil. Try any of our Foolish newsletter services free for 30 days. We Fools may not all hold the same opinions, but we all believe that considering a diverse range of insights makes us better investors. The Motley Fool has a disclosure policy.
Copyright 1995 - 2016 The Motley Fool, LLC. All rights reserved. The Motley Fool has a disclosure policy.