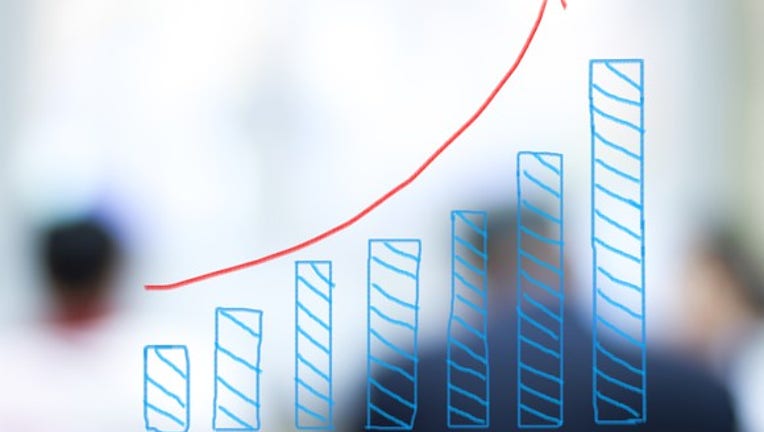 For investors looking for income from their stocks, it makes sense to own some companies with robust dividend yields. But as any seasoned income investor knows, dividend yield isn't everything. Sometimes a lower dividend yield makes sense if the dividend looks poised to grow nicely over the long haul. Starbucks (NASDAQ: SBUX), Nike (NYSE: NKE), and Costco (NASDAQ: COST) are all great examples of companies with fairly small dividends positioned to grow into fat cash streams in the future.
Image source: Getty Images.
Here's a look at what makes these dividend stocks compelling.
Starbucks
Data source: Reuters.
Starbucks offers the highest dividend yield of these three stocks, with annual dividend payments amounting to about 1.8% of the current stock price. But this is still below the average dividend yield of stocks in the S&P 500 of about 2.2%.
The coffee giant's lower-than-average dividend yield, however, can be easily forgiven once investors take a look at the dividend's growth prospects. Starbucks' dividend growth potential is evident in the company's average annual dividend increase of 24.9% during the past five years -- a trajectory clearly suggesting dividend growth is a priority for management.
And Starbucks' dividend growth potential looks even better when investors consider that the company is currently only paying out 31.3% of earnings in dividends, leaving plenty of room for more dividend hikes in the future.
Nike
Data source: Reuters.
Nike's dividend yield of 1.3% is well below the 2.2% average for the S&P 500 and even meaningfully lower than Starbucks' 1.8% yield. But the dividend's growth prospects look solid.
Not only has Nike increased its dividend at an average rate of 16.4% during the past five years, but the company is only paying out 22.4% of its earnings in dividends. Further, Nike's ability to consistently grow earnings should make future dividend increases a breeze. Nike's trailing-12-month EPS is up 11.9% from the year-ago period and the key metric has increased at an average rate of 14% annually over the past five years. If Nike can continue to grow its EPS amply this will enable more dividend increases in years to come without requiring a rapid increase in the company's payout ratio.
Costco
Data source: Reuters.
With a dividend yield of just 1.2%, dividend investors may be tempted to overlook Costco. But a closer look at the company suggests this dividend stock may be worth adding to your portfolio.
Between strong dividend growth at a compound average rate of 13.8% during the past five years and a conservative payout ratio of 32.2%, Costco's dividend looks poised for more growth in the years to come.
Sure, Costco's 5-year dividend growth is lower than Starbucks' and Nike's, but the company's unprecedented scale for its warehouse club retail model, which enables the company to simultaneously offer low prices and superior value, gives the company a significant competitive advantage over peers. This "wide moat," as famed investor Warren Buffett might call it, makes the dividend -- and the overall stock -- a low-risk bet for the long haul.
For some final perspective on why buying dividend stocks like Starbucks, Nike, and Costco makes sense despite their lower dividend yields today, consider a theoretical scenario in which each of these company's dividends increased 10% annually for the foreseeable future. This forecast, which is arguably realistic for all three of these companies, would double their dividend payments in just under seven and a half years.
Sometimes it makes sense to forego a heady dividend yield today in exchange for higher dividend yields down road.
Forget the 2016 Election: 10 stocks we like better than Starbucks Donald Trump was just elected president, and volatility is up. But here's why you should ignore the election:
Investing geniuses Tom and David Gardner have spent a long time beating the market no matter who's in the White House. In fact, the newsletter they have run for over a decade, Motley Fool Stock Advisor, has tripled the market.*
David and Tom just revealed what they believe are the ten best stocks for investors to buy right now... and Starbucks wasn't one of them! That's right -- they think these 10 stocks are even better buys.
Click here to learn about these picks!
*Stock Advisor returns as of November 7, 2016
Daniel Sparks has no position in any stocks mentioned. The Motley Fool owns shares of and recommends Costco Wholesale, Nike, and Starbucks. Try any of our Foolish newsletter services free for 30 days. We Fools may not all hold the same opinions, but we all believe that considering a diverse range of insights makes us better investors. The Motley Fool has a disclosure policy.