3 Dividend Stocks That Investors Should Love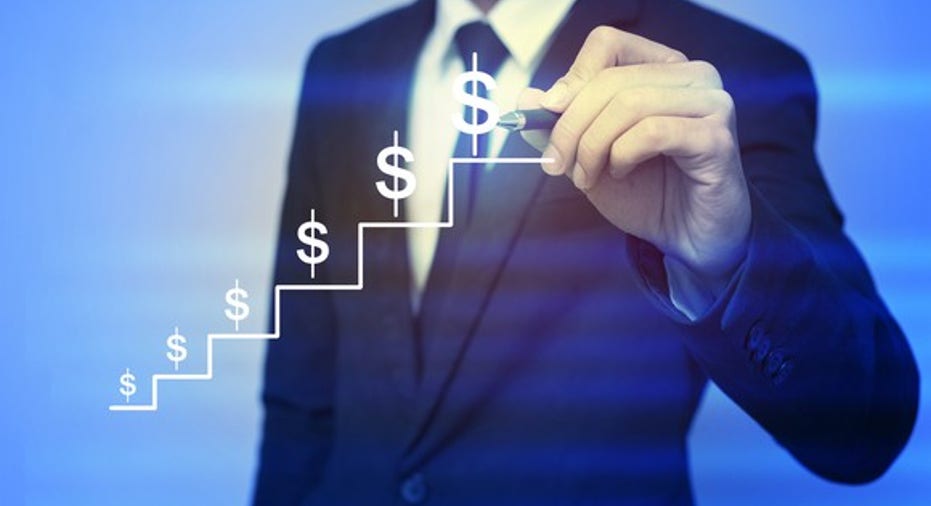 What do you like to see in dividend stocks? Many people would probably say that they want solid dividend yields that are reliable, with the stock belonging to stable and financially strong company.
Three stocks that check off all of those boxes are AbbVie (NYSE: ABBV), Southern Company (NYSE: SO), and Tupperware Brands (NYSE: TUP). Here's why investors should love these dividend stocks.
Image source: Getty Images.
AbbVie: A booming biotech with a big dividend
AbbVie boasts a dividend yield of 3.98%. The big biotech has a solid track record of increasing its dividend. Since being spun off from parent Abbott Laboratories in 2013, AbbVie has raised its dividend by 60% -- with dividend hikes every year.
The company shouldn't have any problem with keeping that streak going. AbbVie currently uses less than 63% of earnings to fund its dividend program. Earnings should increase over the next few years with rapidly growing sales for cancer drug Imbruvica and continued solid performance from top-selling autoimmune disease drug Humira.
AbbVie's pipeline includes 14 late-stage programs. Several of the experimental drugs in these late-stage clinical studies could be big winners for the company. Elagolix could be the first of AbbVie's potential blockbusters to reach the market. The company expects to file for regulatory approval of the drug in treating endometriosis this year.
The biggest challenge for AbbVie is fending off competition for Humira. A biosimilar to the drug has been approved in the U.S. and in Europe. AbbVie is hoping to defend its patents on Humira to keep rivals at bay for a few years, though.
Southern Company: A low volatility, high yield utility
Southern Company's dividend yield currently stands at 4.5%. The large power company has increased its dividend for 15 years in a row.
Although Southern Company's dividend payout ratio is 87%, relatively high payout ratios aren't unusual for utility companies. Southern Company's dividend should be pretty safe, thanks to its strong operating cash flow.
Don't expect tremendous earnings growth from Southern Company. However, the company's acquisition of AGL Resources should improve its top and bottom lines. The $12 billion deal bumped Southern Company into the No. 2 spot among U.S. utility companies in terms of customer base.
Southern Company has a very low beta value of 0.04, meaning that the stock is much less volatile than the overall market. There are still some risks for the company, of course. Problems at one or more of its power plants could hurt the stock's performance. Even if any problems arise, though, they would likely be short-term rather than longer-term issues.
Tupperware: More than food-storage containers
Tupperware's dividend yield of 4.21% is only slightly below Southern Company's. Although the company didn't increase its dividend last year, Tupperware has paid out dividends for several decades.
There don't appear to be any dark clouds on the horizon that would prevent Tupperware from keeping the dividends flowing. The company uses around 62% of its earnings to pay dividends.
While Tupperware is mostly known for its food storage containers, the company's product line is actually much broader than just food storage. Tupperware markets cosmetic products, toiletries, fragrances, and jewelry, among other products.Revenue has been hurt due primarily to currency fluctuations, but the company has steadily improved its profitability.
Perhaps the biggest challenge for Tupperware is its reliance on a sales team of independent contractors. The company must continually recruit new people due to high turnover rates. However, Tupperware has been doing this successfully for a long time and should be able to keep moving forward.
Two common denominators
All three of these stocks have great dividends. There's also another common denominator for AbbVie, Southern Company, and Tupperware: Their stocks are relatively cheap.
AbbVie's shares trade at less than 10 times expected earnings. Southern Company's forward earnings multiple is 16. Tupperware's share price is 13 times expected earnings.If you're looking for stocks with high dividend yields, sustainable payout ratios, solid business models, and that aren't too expensive, you won't find too many that beat these three.
10 stocks we like better than AbbVieWhen investing geniuses David and Tom Gardner have a stock tip, it can pay to listen. After all, the newsletter they have run for over a decade, Motley Fool Stock Advisor, has tripled the market.*
David and Tom just revealed what they believe are the 10 best stocks for investors to buy right now... and AbbVie wasn't one of them! That's right -- they think these 10 stocks are even better buys.
Click here to learn about these picks!
*Stock Advisor returns as of April 3, 2017
Keith Speights owns shares of AbbVie. The Motley Fool has no position in any of the stocks mentioned. The Motley Fool has a disclosure policy.